Are you ready for holiday season? Here's our 2023 Holiday Gift Guide for 5 different Self-Care Sunday personality types. Which personality type are you? 🙃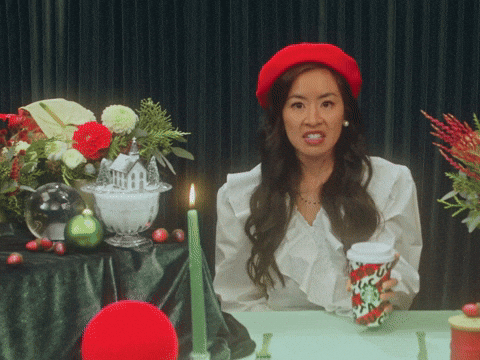 PS: GIFT ALERT! Save/download/screenshot the personality quiz below and post it on your Instagram Stories to redeem a $11 digital gift card (no minimum purchase necessary!) Tag us (@livehoneybelle) and dm us with 'MY TYPE' to redeem. Our magical fairies will take care of the rest 😉🪄

 

It can also serve as an extra *hint* to share with your friends and fam what's on your wishlist this holiday! 🤓🎁 Keep reading for our gift guide for each personality type.
The Dreamer - the one who loves being imaginative and introspective. They are driven by their creativity and vision, seeing the world through a lens of possibilities and potential. Attributes: creative, intuitive, open-minded, emotionally expressive, a visionary who is driven by their passions. Loves: daydreaming, writing, dancing, listening to their favorite music, reflecting, and watching sunsets.
Gift Ideas:
The Rose Queen - the one who embodies the beauty and elegance of a rose and has an appreciation for beauty. Attributes: confident, beautiful, charming, charismatic, nurturing, graceful, feminine, resilient, an influential leader. Loves: fashion and style, gardening or floral arranging, social gatherings and hosting, fine arts and culture, exercise, and culinary exploration.
Gift Ideas:
The Spa Lover - the one who is deeply drawn to relaxation, self-care, and indulgence in sensory experiences. Attributes: wellness-driven, stress-averse, pampering-enthusiast, comfort-seeking, a seeker of relaxation. Loves: spa visits, home rituals, yoga and meditation, aromatherapy, listening to relaxing music, nature retreats, gentle exercise, healthy eating, DIY beauty and self-care.
Gift Ideas:
The Side Hustler - the one who has an entrepreneurial spirit and drive for financial independence. Attributes: ambitious, driven, resourceful, innovative, passionate, creative, has time management skills, financially-savvy, a risk-taker. Loves: researching, experimenting new ventures, starting side hustles and projects, entrepreneurial reading and podcasts, networking events, workshops, productivity techniques, pursing multiple ventures simultaneously.
Gift Ideas:
The Outdoorsy One - the one who is deeply connected to nature, adventure, and a love for outdoor activities. Attributes: adventurous, edgy, bold, appreciation for simple pleasures, loves animals, resilient, a nature and environmental-enthusiast. Loves: hiking, camping, stargazing, road trips, rock climbing or bouldering, surfing, skiing or snowboarding, wildlife watching, and nature walks.
Gift Ideas:
Give the gift of a Self-care Sunday this holiday season~
BTW - did you know we have a holiday sale going on?
Which Self-Care Sunday personality type are you? Let us know! 🫶