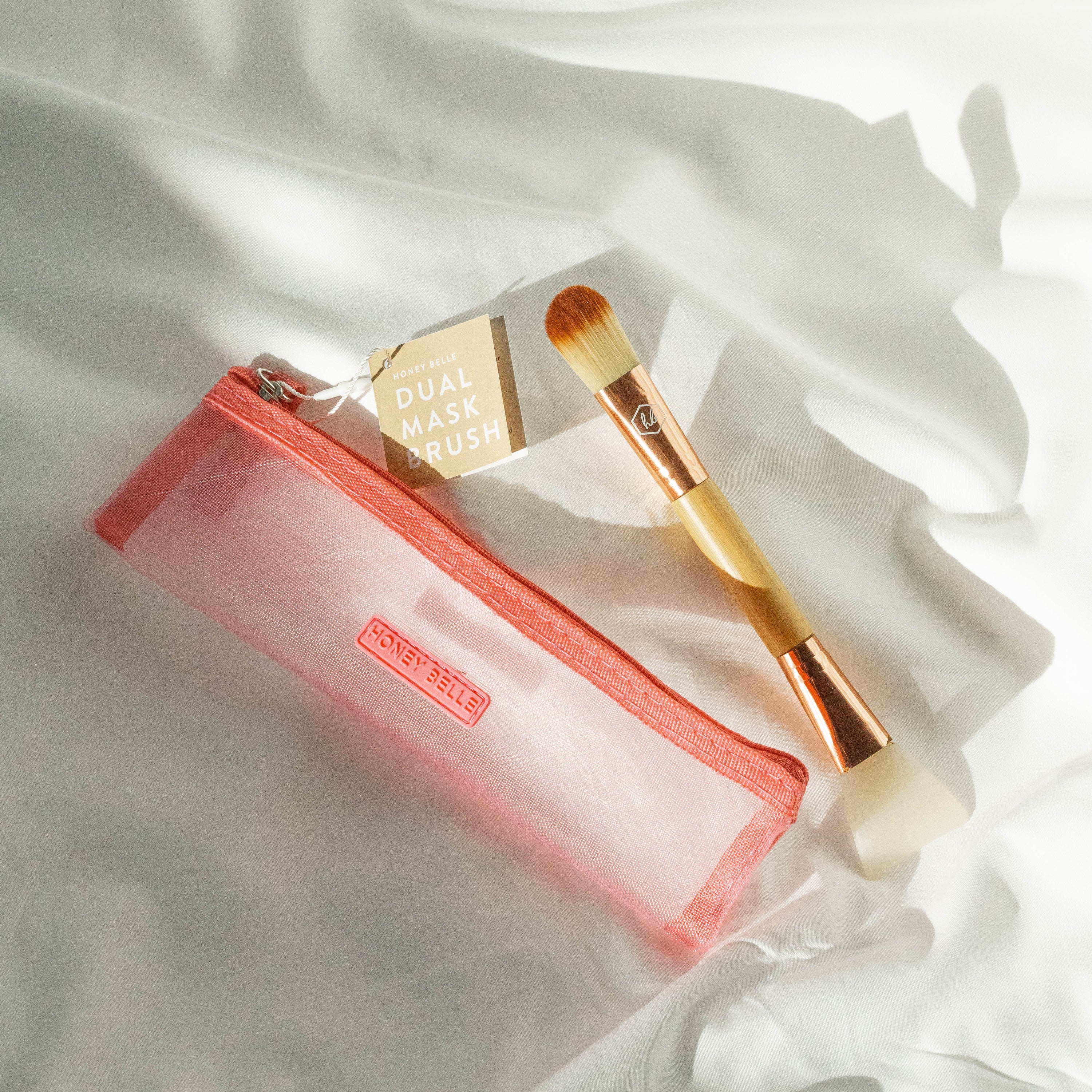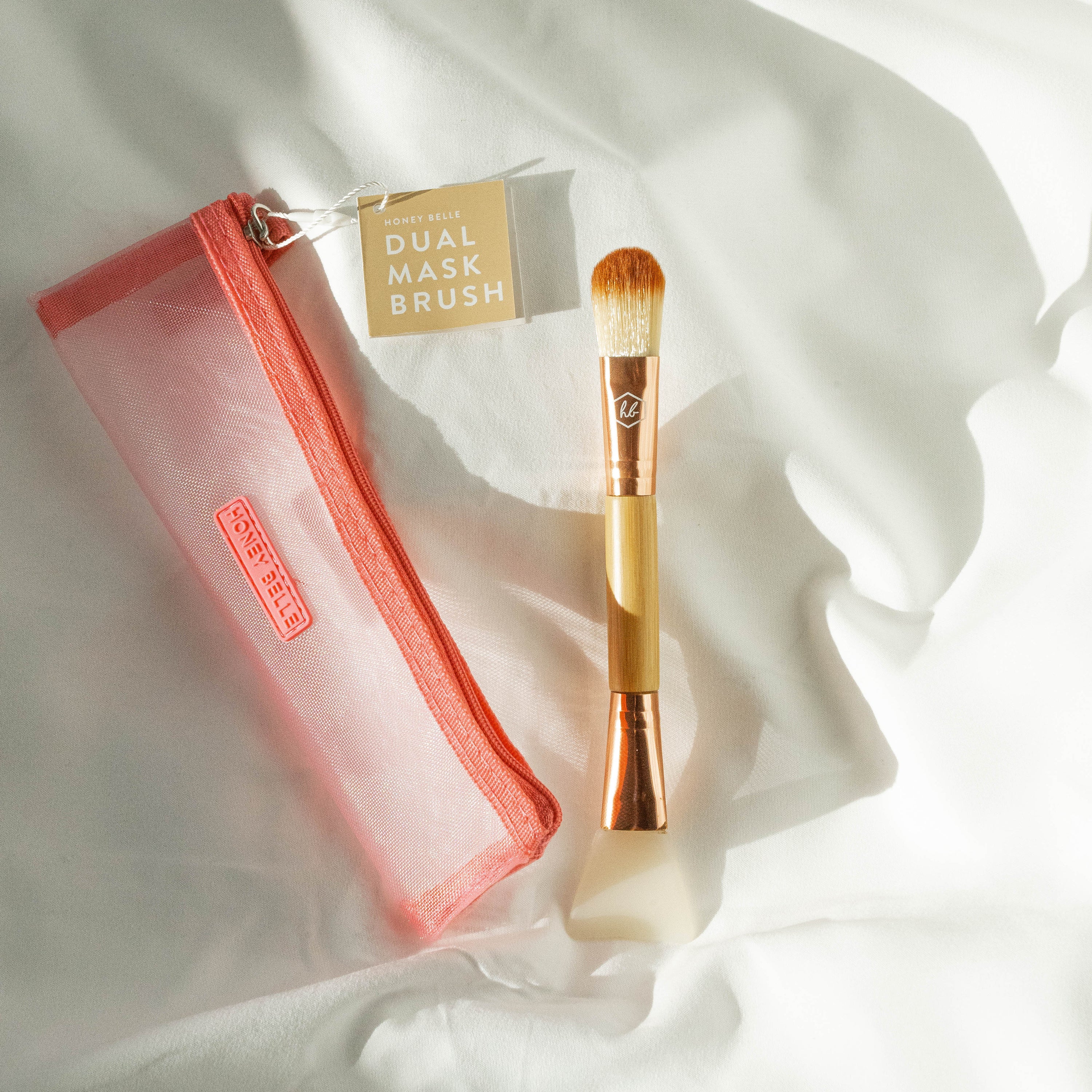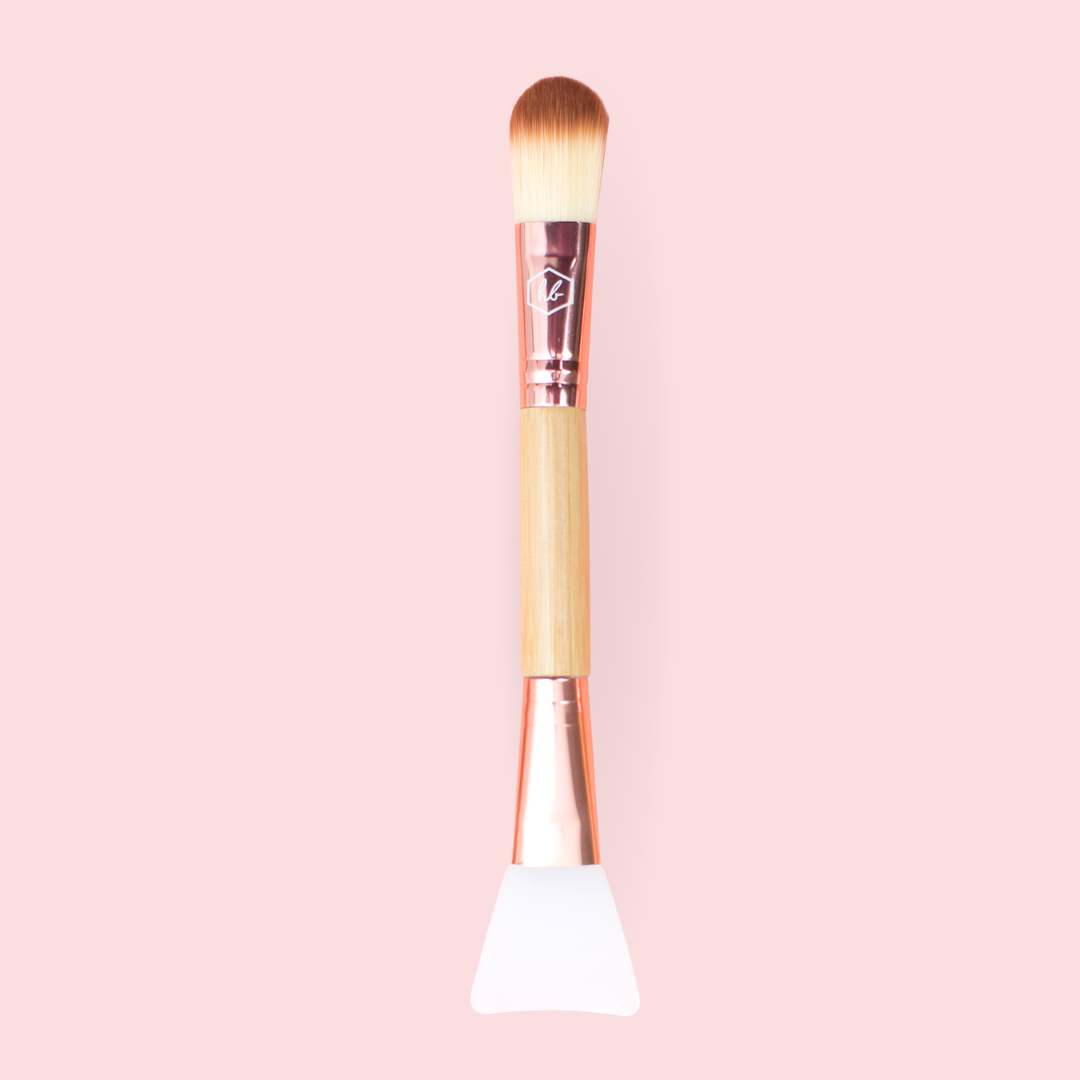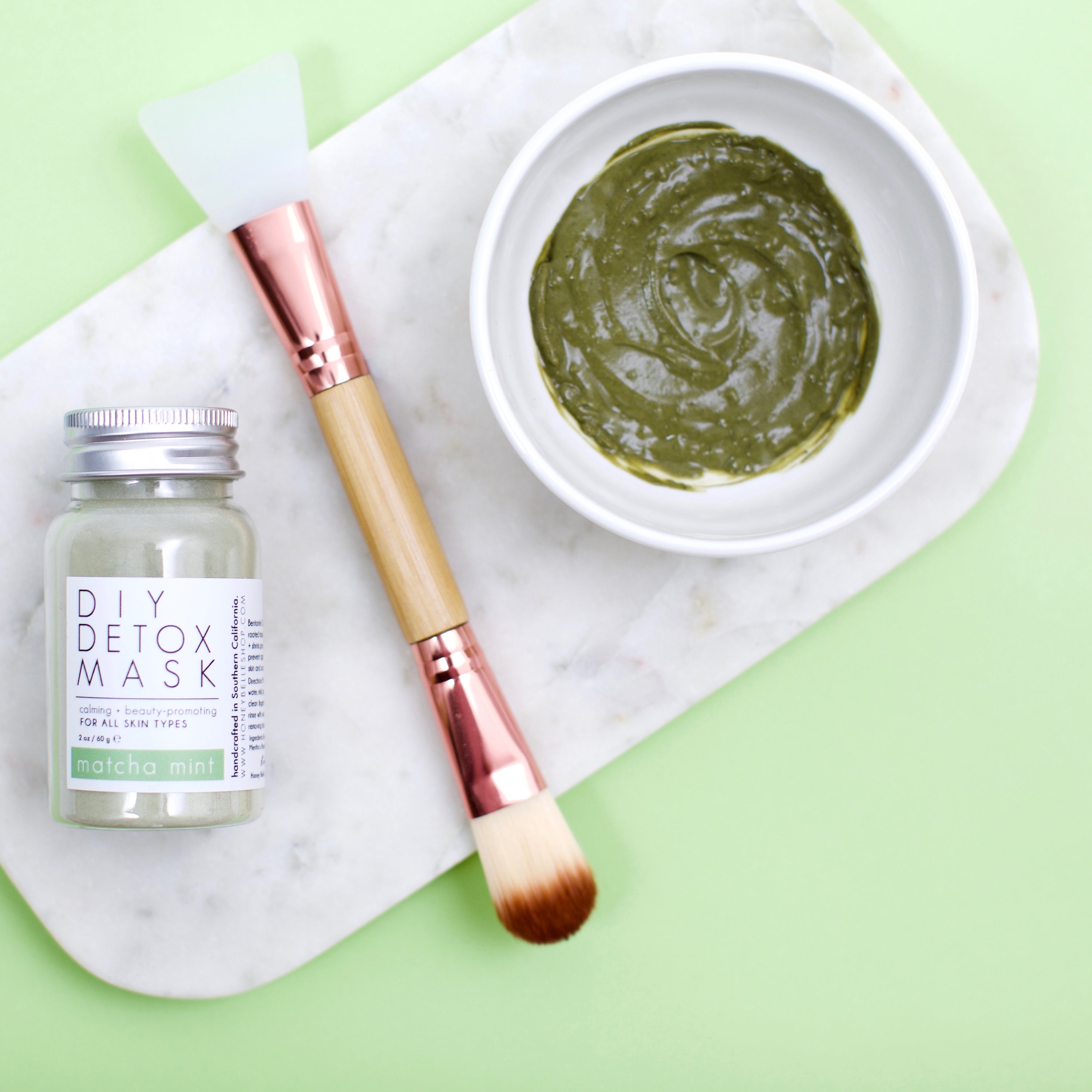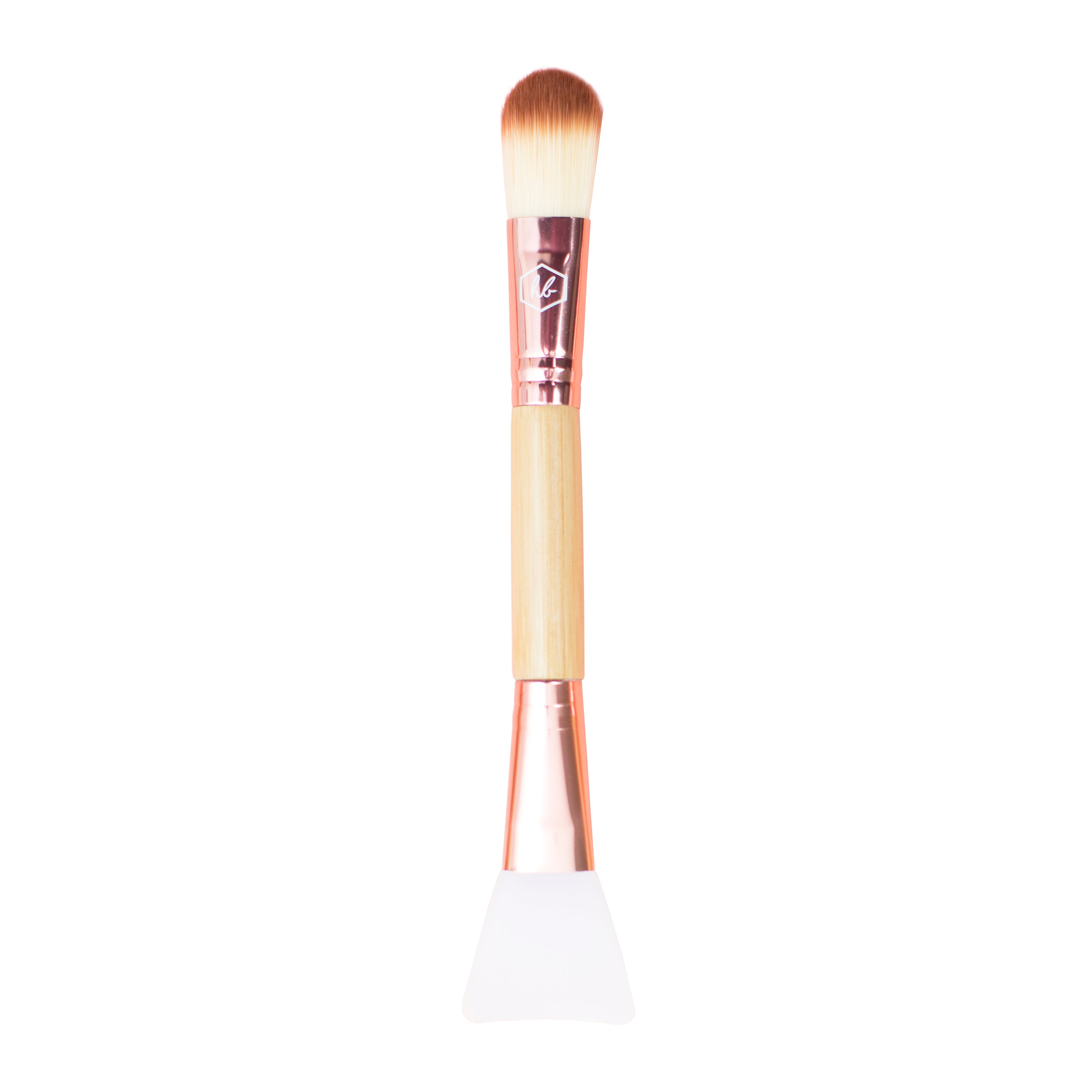 Description
It's time to take your masking to the next level! Dual Mask Brush offers a one of kind experience perfect for those days when you're looking for a quick spot treatment or those days when you treat yourself to a relaxing 30 minute detox.

This dual end mask brush makes mixing and application a breeze. It's low-maintenance and compact nature, make it the perfect travel companion so you'll never miss a mask.


Belle Tip:
You can use the silicone end to apply an even layer or moisturize, Elixir Facial Oil, or any of your skincare steps.

Who It's For
Anyone who loves to mask and loves an easy clean up situation.
How To Use
Step 1: After cleansing your face, prepare your mask by combining DIY Detox Mask powder with your choice of liquid.

Step 2: Mix ingredients with the silicone end breaking up pieces of powder until you have a smooth mask.

Step 3: To apply, use the silicone end for a thin, even, and full face layer or use the bristle side for spot treatments or a thicker buildable all-over mask.

Step 4: Rinse both ends of the mask and cleanse with our Foaming Facial Soap, dry your tool with the bristle side angled down.
Full Ingredients
Dual Mask brush is made from silicone, bamboo, and cruelty-free bristles with rose gold hardware.

Pink Travel Bag is made from mesh and silver hardware.
Multi-use, High Quality
I love the dual ended brush and it is multi-purpose! Also the quality of this brush is amazing. Love the weight and quality material.
Nifty
The dual mask brush is so nice! Well made and I love using the brush vs. my fingers to apply the mask.
I LOOOVE this.
I love love love this product. I love masks but hate how messy they can be. Especially having longer nails, masks mixtures easily get under my nails and cause a mess. This is a LIFESAVER!! I love them so much I bought two. I have one for face masks, and then I use the secomd one for when I need to rub salve on my joints. No more messes, very easy to clean & high quality. Definitely recommend.
Love Honey Belle Products and Service
I had an issue with an order and not only did the founder and CEO email me directly & replace my purchase, she sent me extra goodies!! Love this company!
Love it!!
So - I bought this for my daughter for a Christmas gift, but I'm so envious that I didn't get it for myself. Such great quality, and I love that it comes in a bag to save. She loved it!!
Loved it!
I use the brush all the time. Masks come out way smoother
Godsend
Good quality brush that makes my masking life so much easier. I waste less product using this as it's not getting all over my hands. I love that it's dual ended because I can get precision with the brush side when I need it and the flat spatula side for bigger areas of my face.
The tool I never knew I needed
I tend to be a minimalist when it comes to beauty tools, but I am SO glad I got this!!! It really does make my masking experience easier and less messy. I like to use the silicone end to mix up my coconut rose mask and apply it to my face. Then, I go in with the brush end to get into the harder to reach spots and to get a more even application. This is such a game changer!!