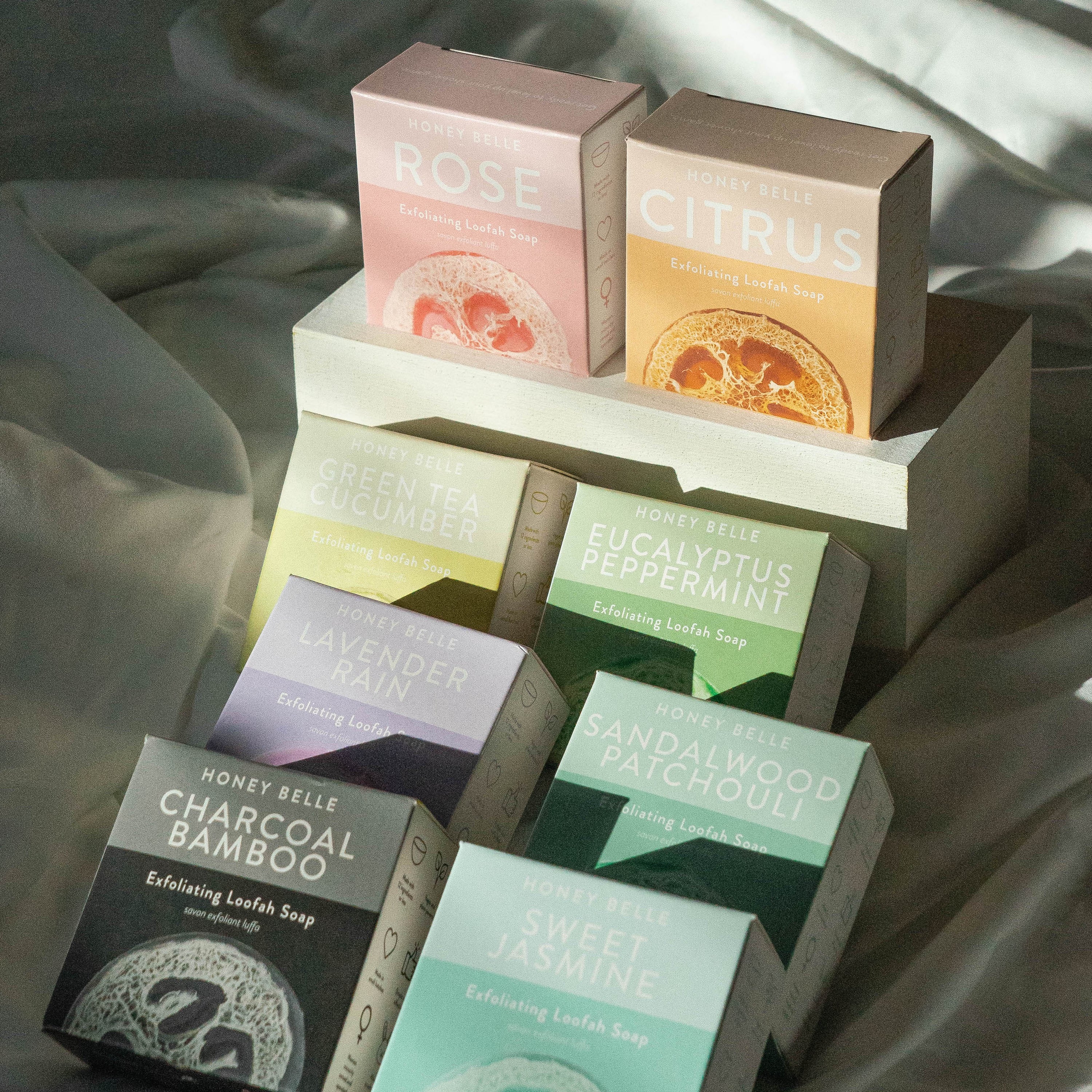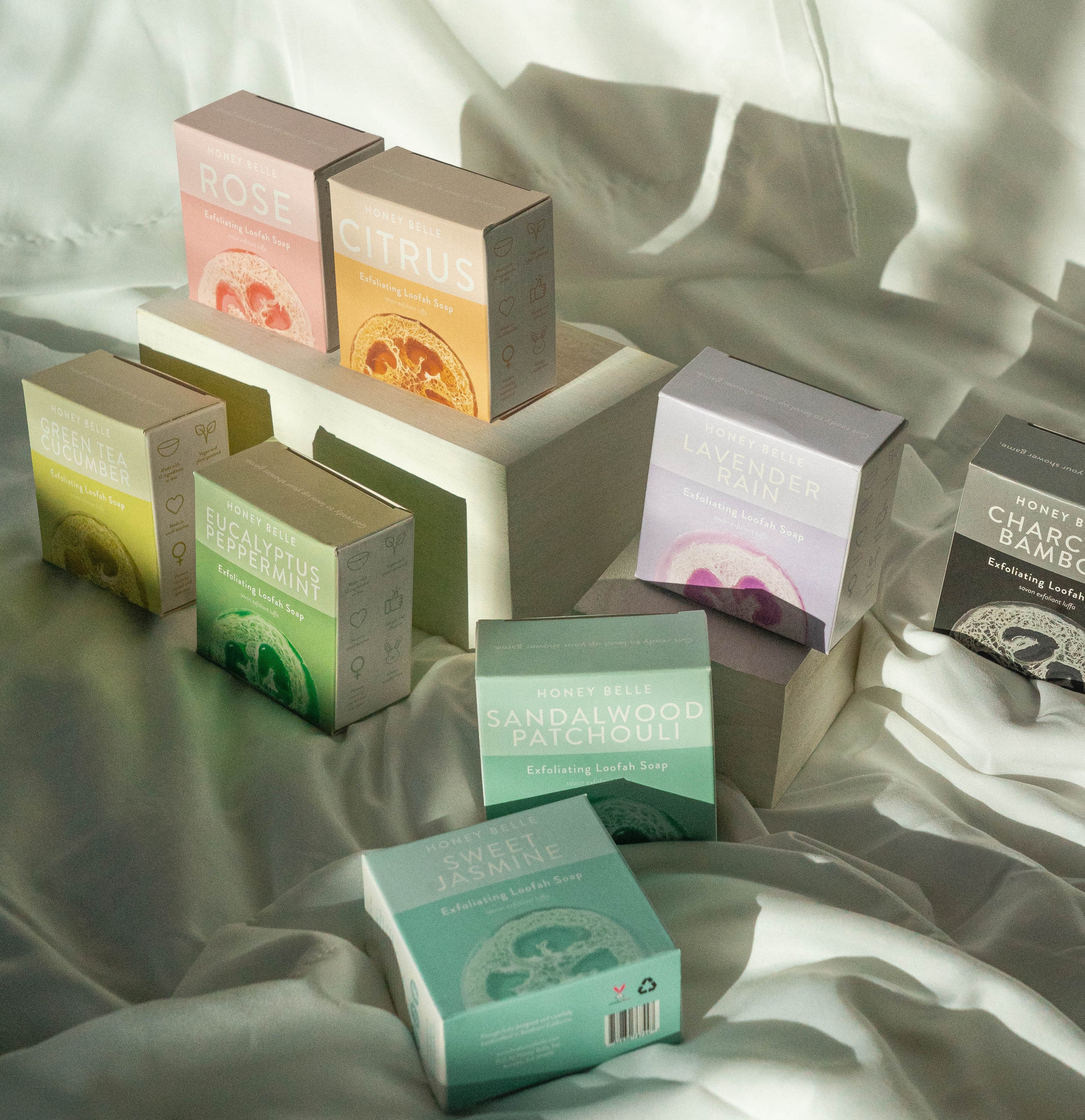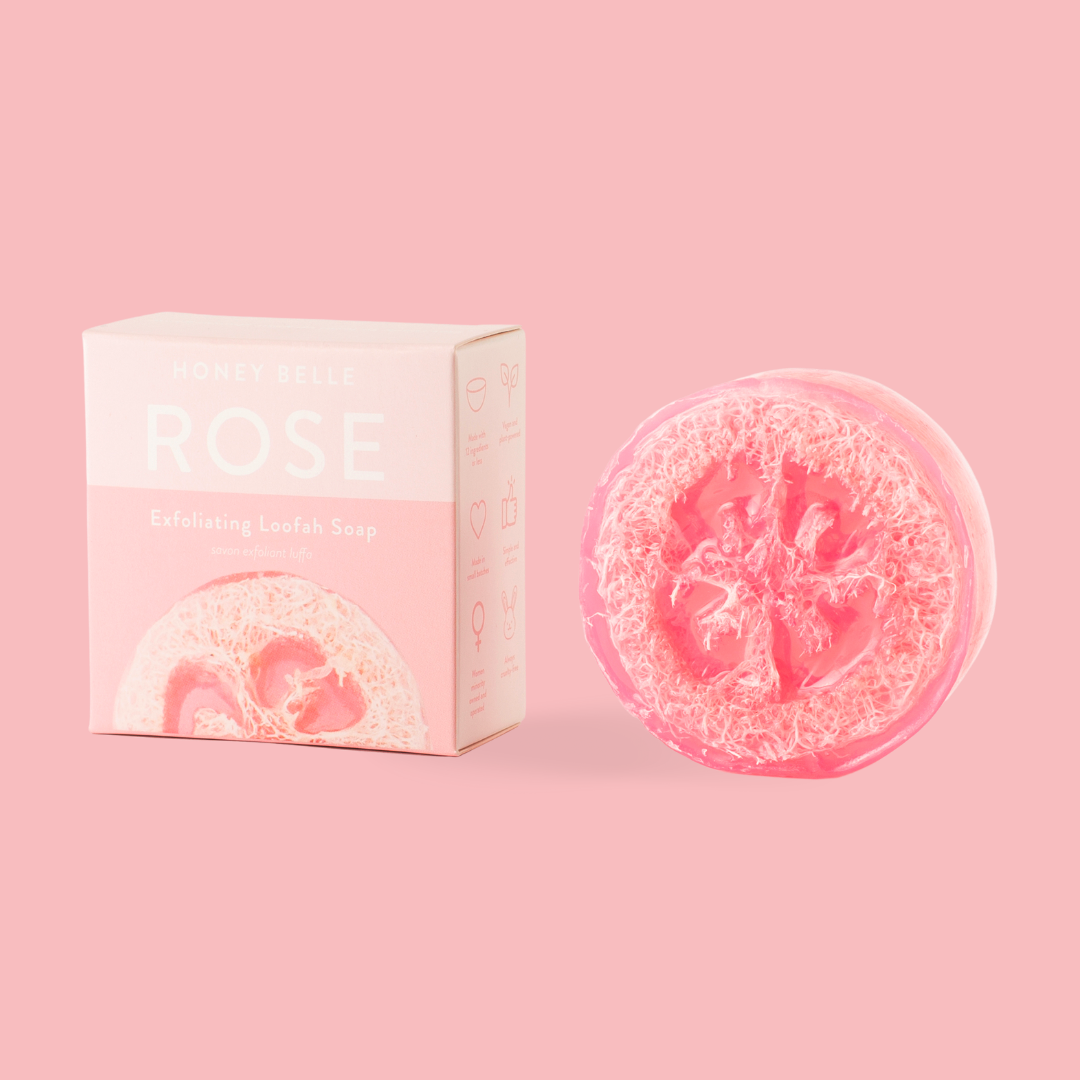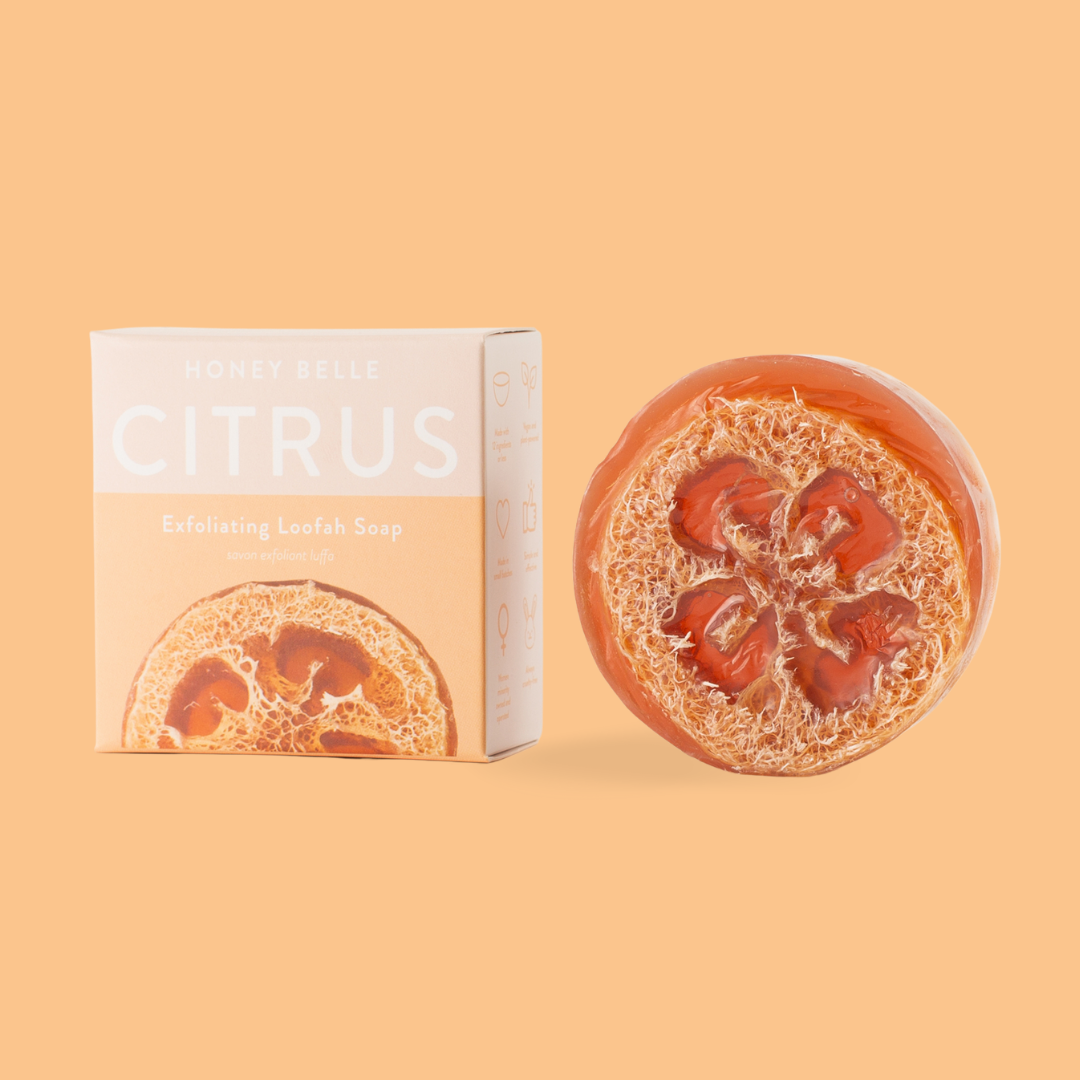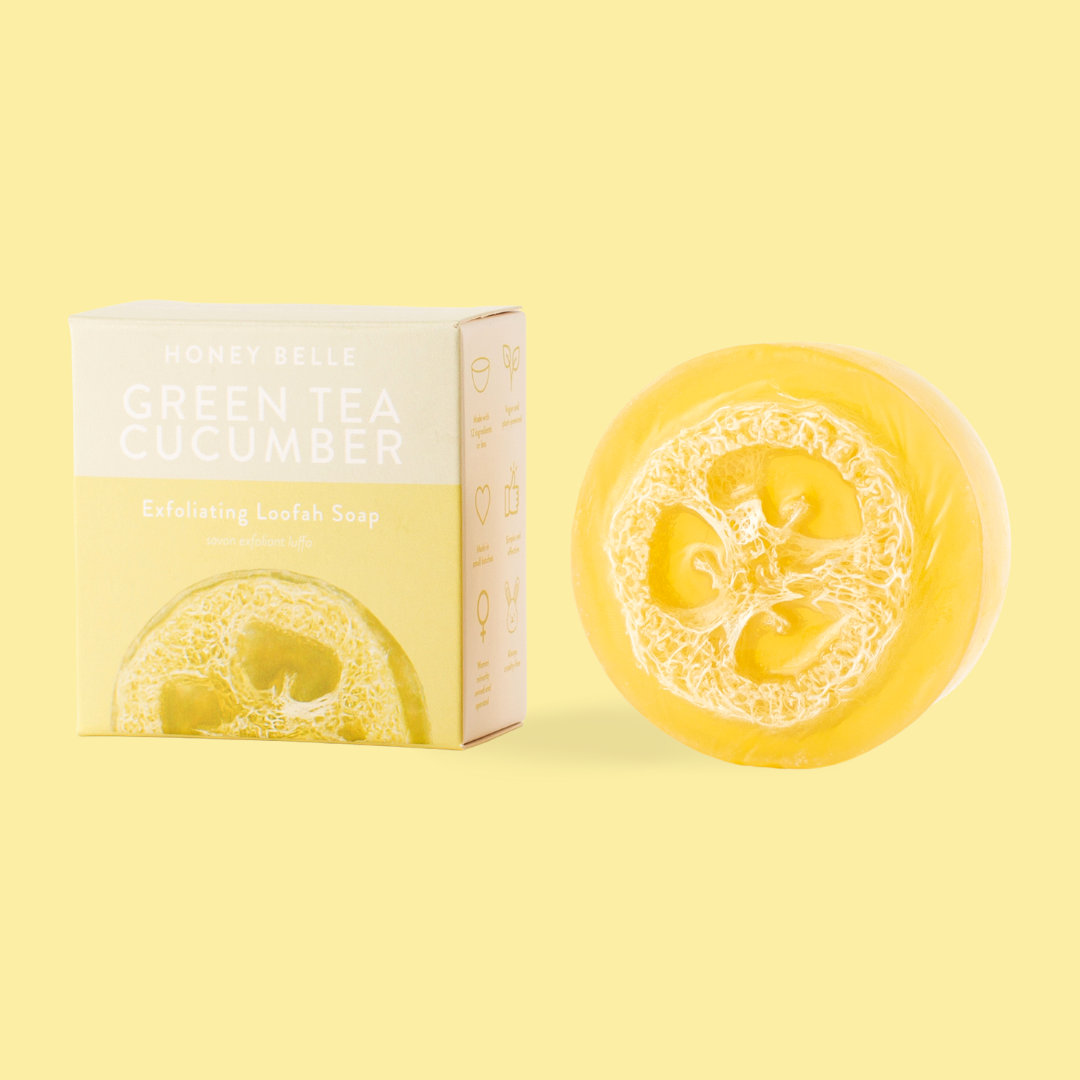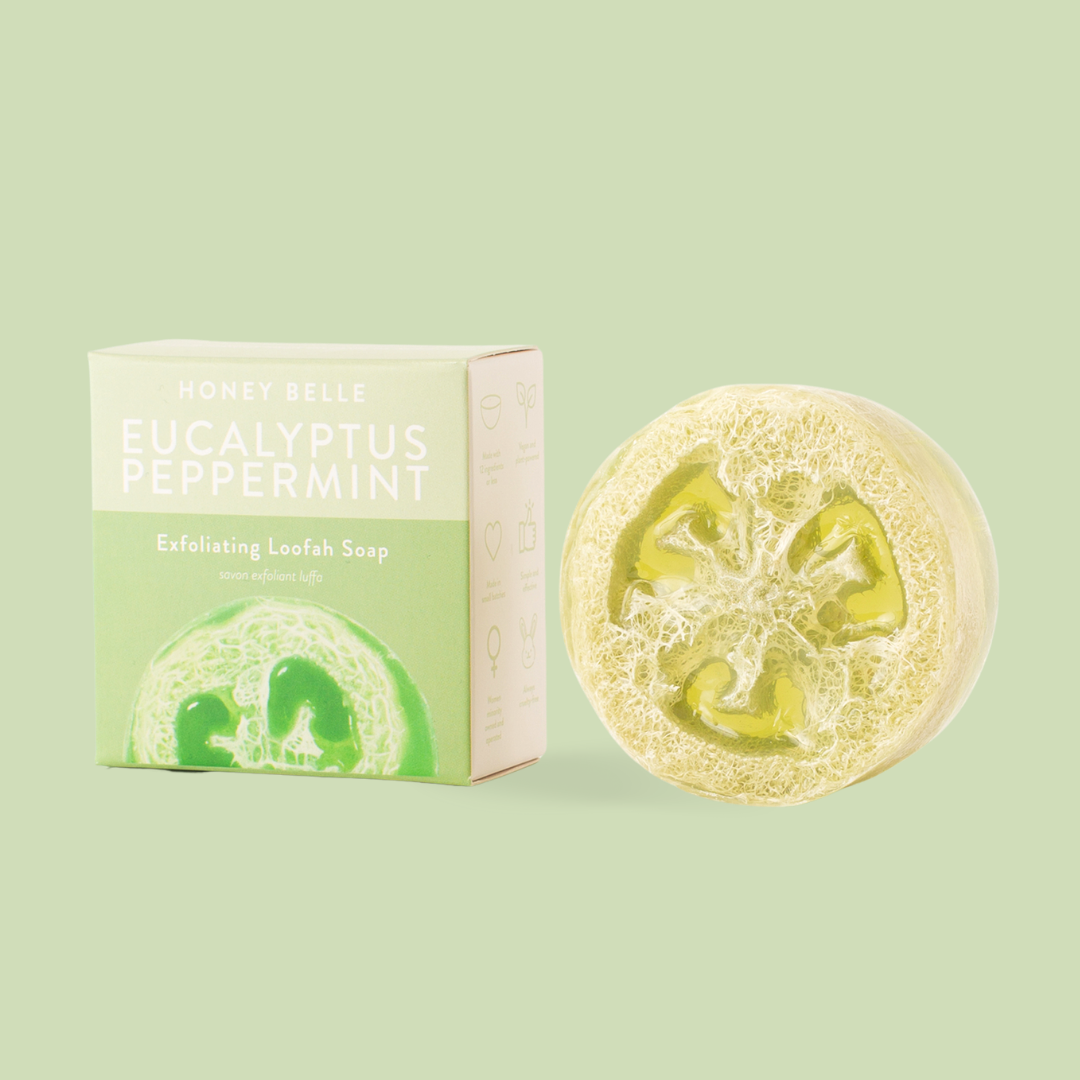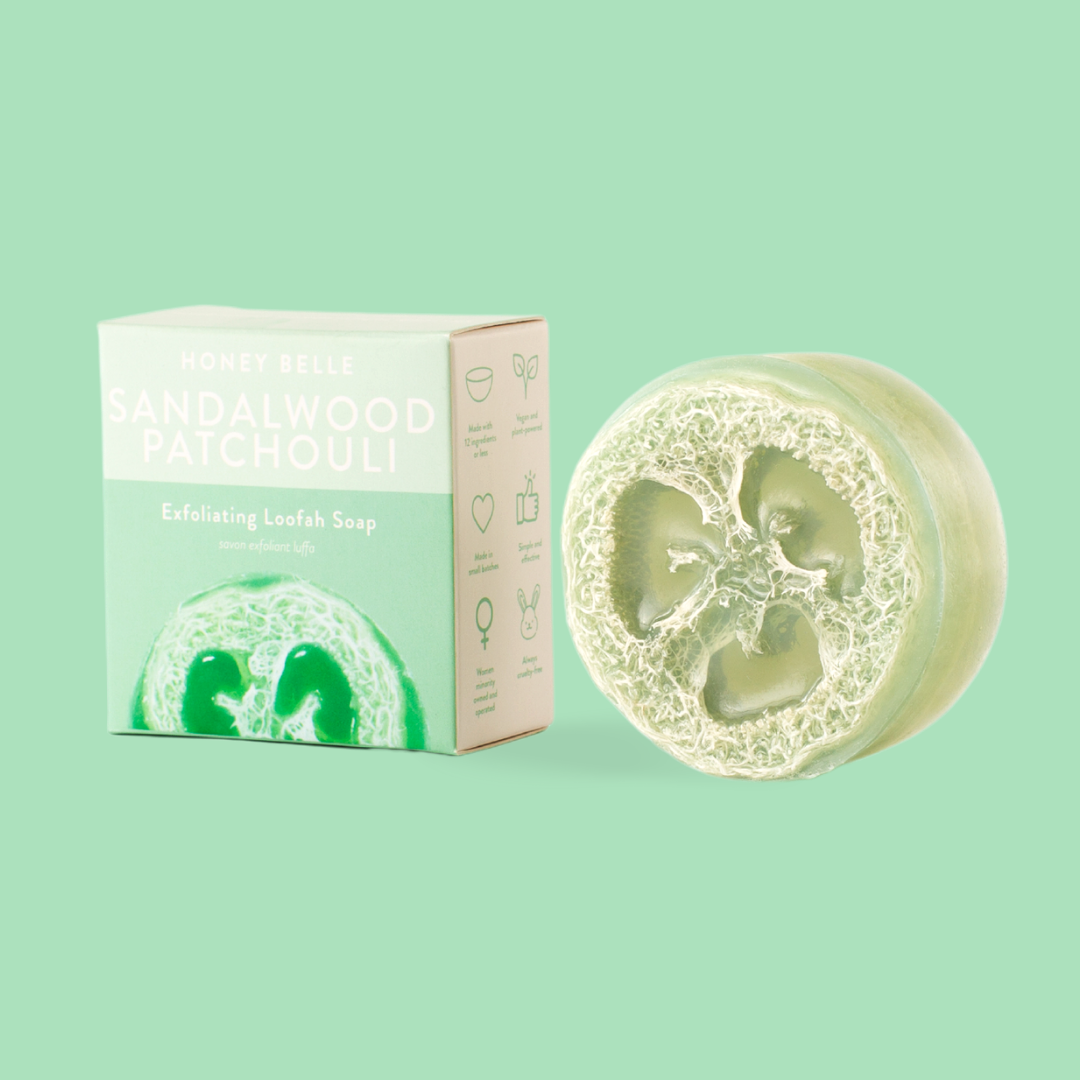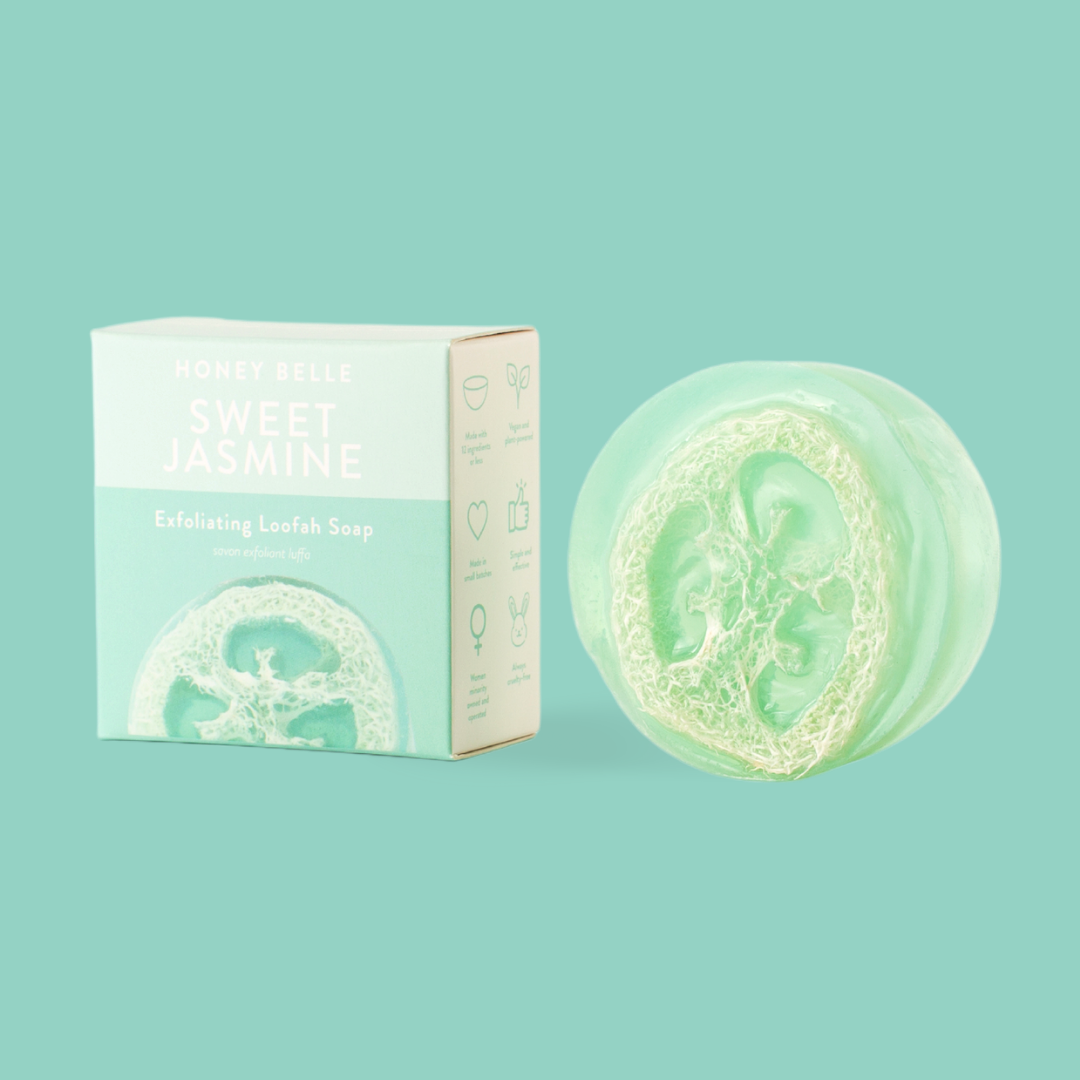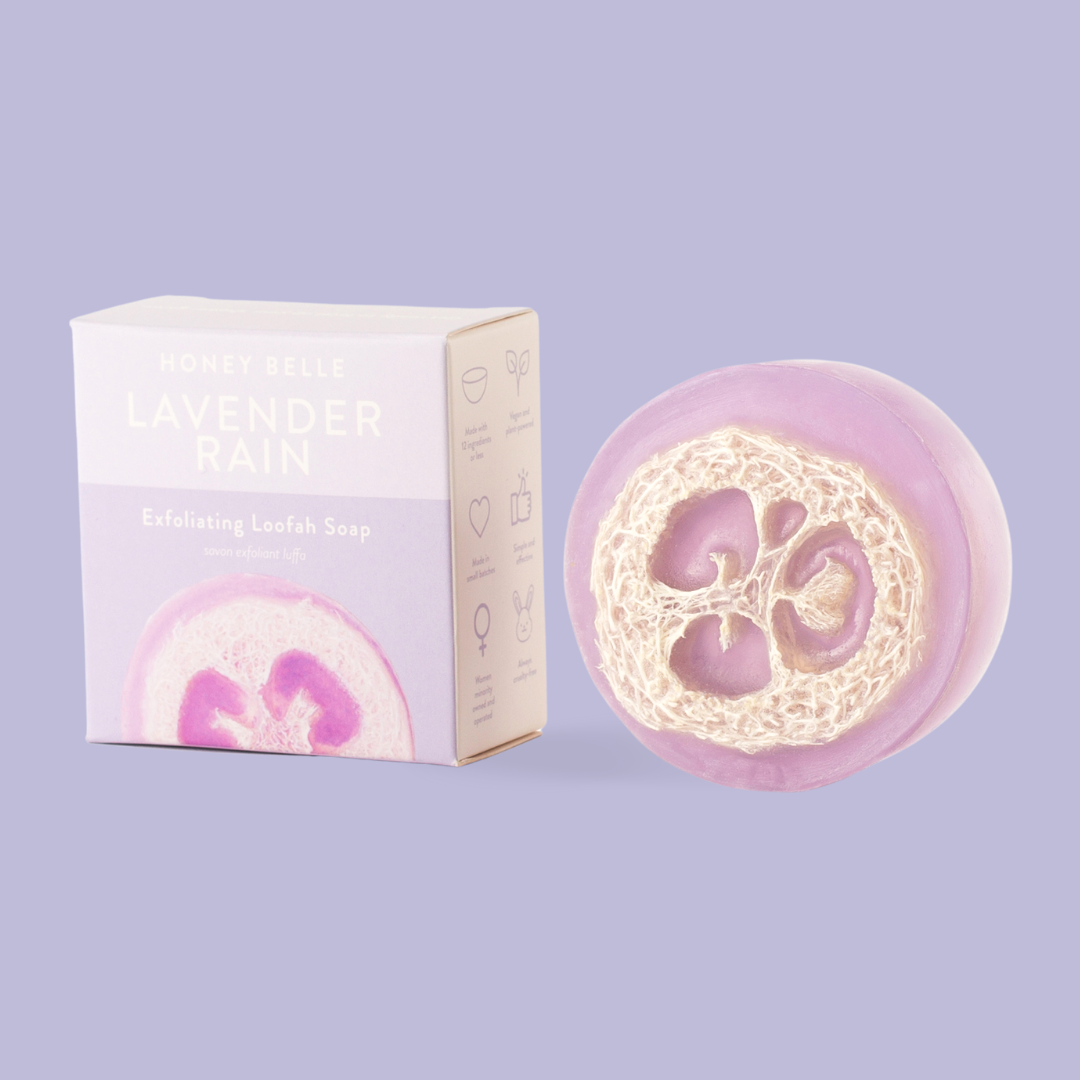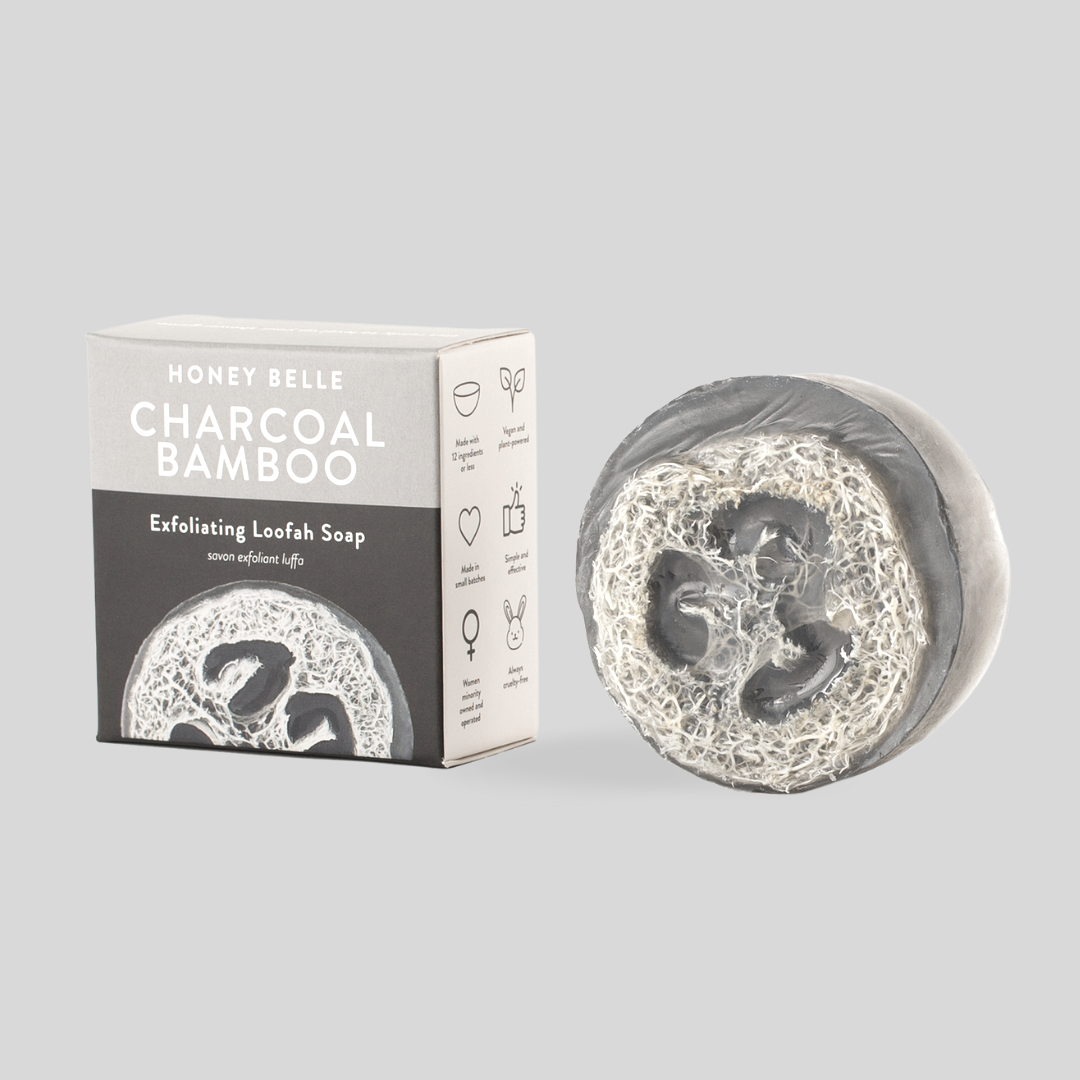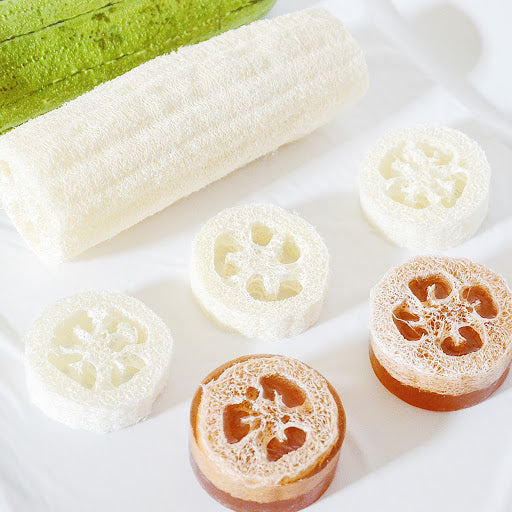 Description
Cleanse, nourish, and scrub all at the same time! The loofah is naturally derived from a dried and peeled gourd plant. This soap is free of chemical detergents and is formulated with coconut oil and glycerin to keep your skin moisturized, soft, and healthy.
Cleanses naturally and effectively to keep skin soft

Exfoliates and rids dead skin

Contains a natural, unbleached, eco-friendly sponge

Safe for sensitive skin
Pick your next shower experience:
Charcoal Bamboo

: a light, musky, detoxifying experience

Citrus

: an energetic and tangy clean

Eucalyptus Peppermint

: an invigorating blend of mints

Green Tea Cucumber

: calm and soothing cucumber with hints of green tea

Lavender Rain

: fresh lavender ozonic spring air

Rose

: soft, heavenly floral notes

Sandalwood Patchouli

: a light and earthy sweetness of balsamic richness

Sweet Jasmine

: gentle and crisp jasmine flowers
Who It's For
Our Loofah Soaps are gentle enough for all skin types/conditions. If you've got skin, we've got you!

Made for anyone who enjoy receiving compliments on how baby-soft their skin looks and feels. Perfect for the eco-friendly Belle looking to get the most out of the goods they purchase.
How To Use
Step 1: Wet your body and the Exfoliating Loofah Soap thoroughly.

Step 2: Scrub the soap in circular motions from neck down to your toes.

Step 3: Rinse off for a squeaky clean finish, and follow with a body moisturizer of your choice.
Full Ingredients
Sodium Cocotate (Coconut Oil), Lagenaria Siceraria (Gourd Plant), Sorbitol, Propylene Glycol, Sodium Stearate (Stearic Acid), Aqua, Glycerin, Fragrance*, Colorant* (*Formulated with less than 2%)
Recycle Information
Step 1: Toss carton in the recycling bin.

Step 2: Once all of the soap has dissolved, upcycle the leftover loofah by continuing to use it as a scrub/sponge for your body, or use it around your home to clean the shower, tub, sink, and floors! When it's time to toss, compost your Loofah Soap at home or drop it off at your local composting center.
FAQ's
1. My Loofah Soap is very hard, how can I soften it?
Our Loofah Soaps take a couple of uses to soften! If you feel like it is too rough in the beginning, run it under warm water and lather in your palms, use on tougher skin like your knees, elbows, or heels, or use lighter pressure when scrubbing all over your body.
2. Why doesn't my Loofah Soap sud up when I lather?
Our Loofah Soaps were designed to give you a squeaky clean finish. Most commercial soaps and cleansers add chemical ingredients (like "sodium lauryl sulfate") to produce a more foamy, lathery feel. Big bubbles created by these chemical substances tend to be harsh and damaging to the skin, resulting in dryer skin. Small bubbles and creamy lather soaps and cleansers are most ideal to keeping your skin at a healthy and balanced moisture level.
3. What do Coconut and Glycerin do for your skin?
Coconut oil and glycerin keep you skin moisturized and healthy. Glycerin is a natural humectant that helps to retain moisture.
Love the Loofah Soap
I am in love with the loofah soap! It makes you feel invigorated.
Soap
I still have not received my order
Oder not received
Hi my order was not received.
Smooth Skin
I love dry brushing and there is something super satisfying with the loofah lathering on your skin that feels like you are dry brushing, exfoliating, and revealing smoother skin! Love the multi-use aspect of this product and it is so beautiful to look at. No strong scents, all-natural and silky smooth lathers.
Love It All
Love the products, love the customer service.
The best 2 in 1 loofah soap
Amazing 2 in 1 does it all! Exfoliates beautifully. I'm truly inlove with this soap,it makes my skin super smooth,cleans thoroughly and softens my texture. Great size and affordable and I love the scents,I use rose & Lavender rain and first discovered it at anthropologie and was hooked immediately after one use. I also use gently on my face as well and only positive results. Highly recommended and very happy with this product,innovative skincare must have!
Lovin' Loofah
These soaps are amazing! It is the second time I have bought them. I first bought it at Anthropologie. After I used it up I wanted more so I found their website. Sooo happy I did! The soaps are soft and moisturizing and not overly heavy with their scents. The loofah in it is not wimpy. It can be too rough on the more sensitive parts of your skin so be gentle when scrubbing on those sensitive parts. I love that the loofah is actually a loofah and not a soft sponge. It has helped me tremendously with my dry itchy skin in our winter months. I will purchase more when my present supply runs out.
Wonderful
Love, love, love this soap. I was given one as a gift and have purchased several to give as gifts. Will continue to order from this company!
Smells divine
I love this scrubby soap thingy so much that I bought 6. It smells so good… clean with a hint of citrus that is not fake fruity. The loofah scrubs the rough spots and is delicate enough to use on arms and legs, once it's been used a couple of times. I don't know how I'll ever go back to another body cleanser.