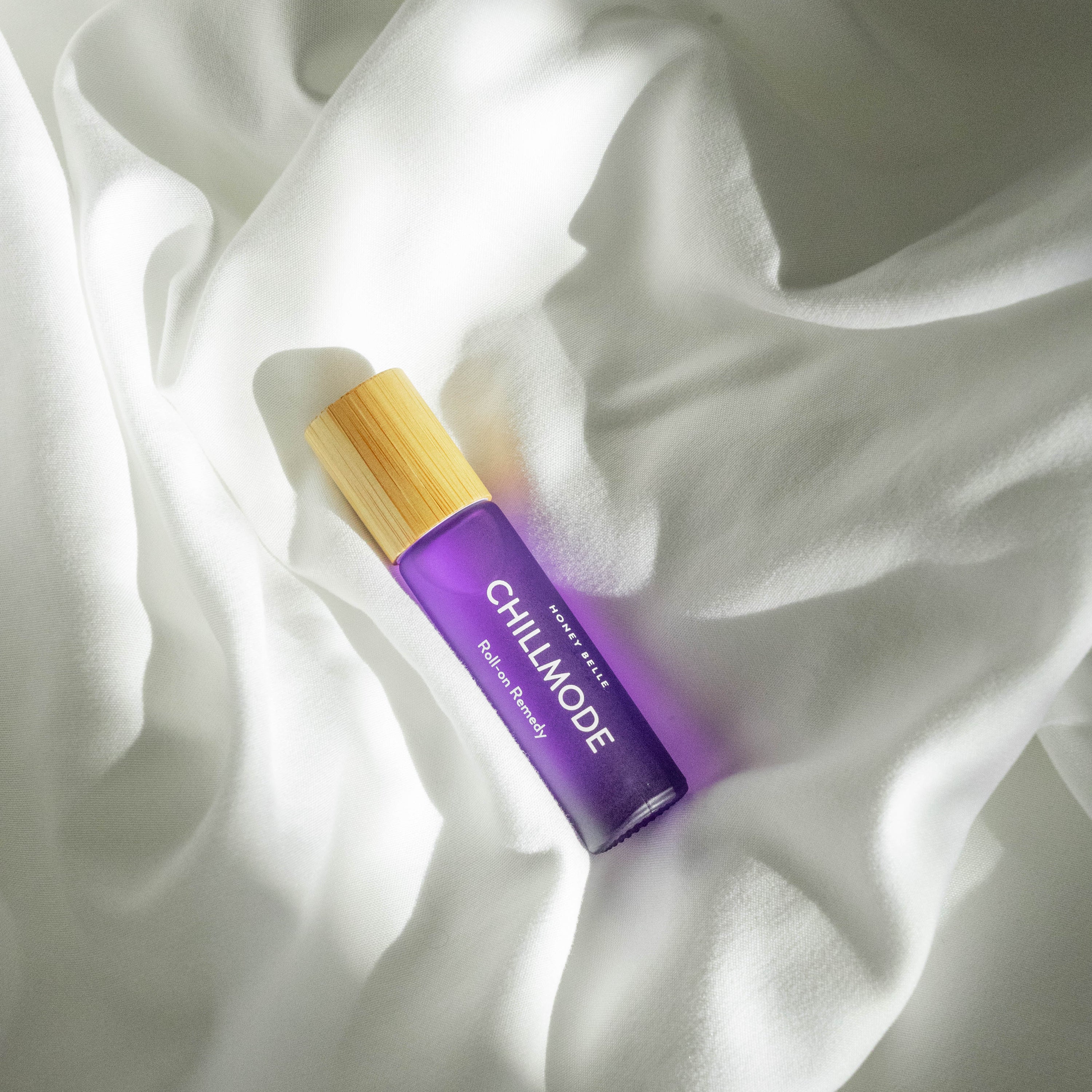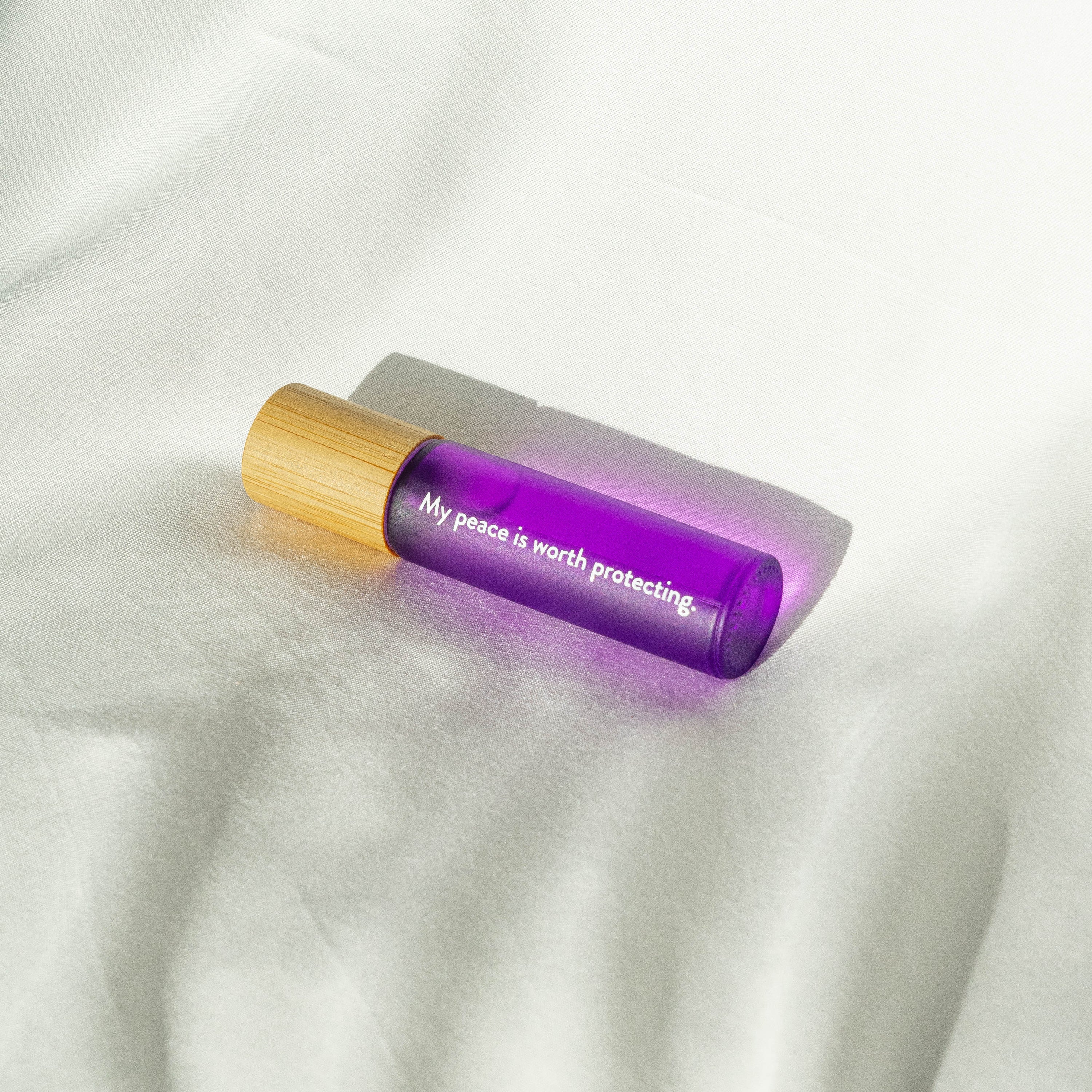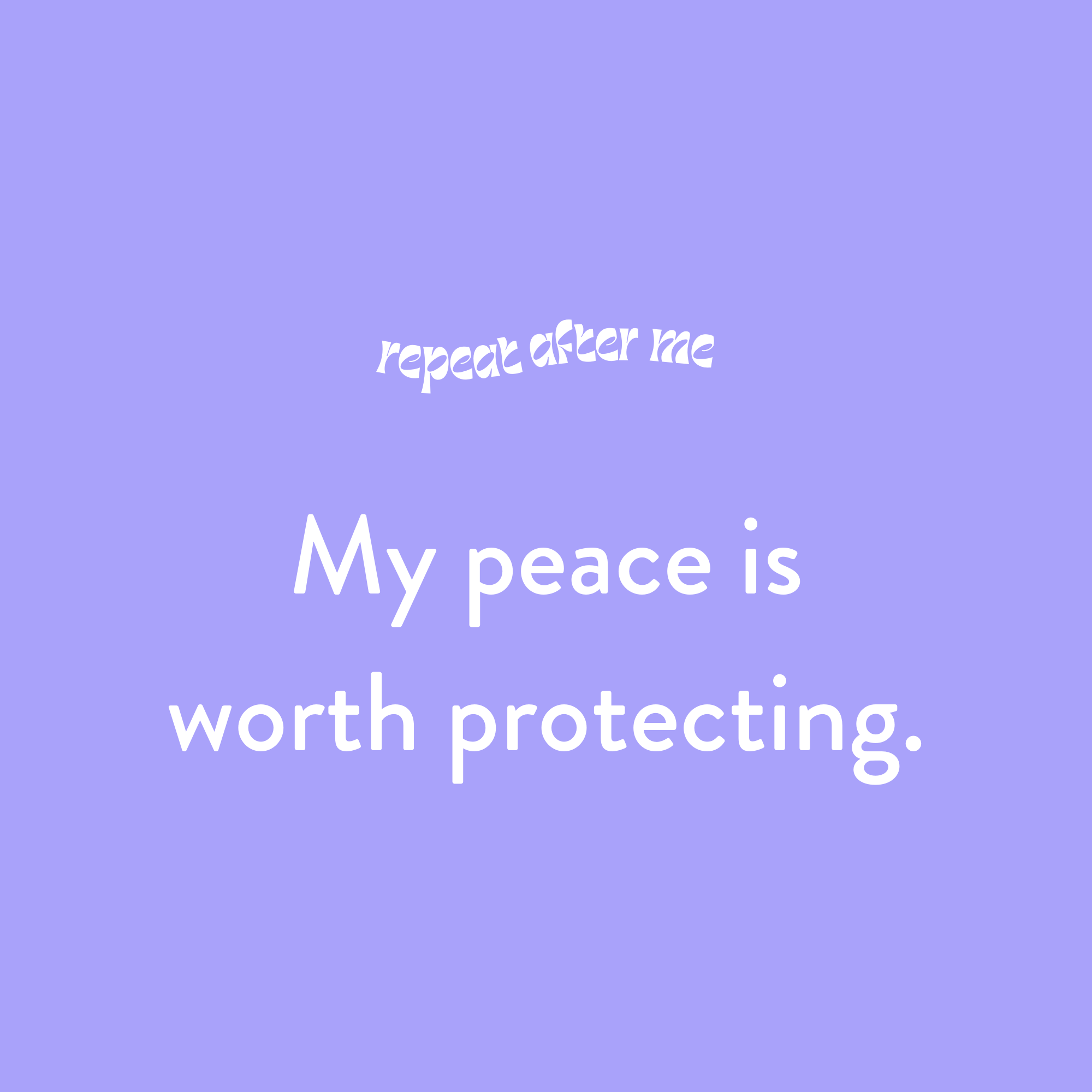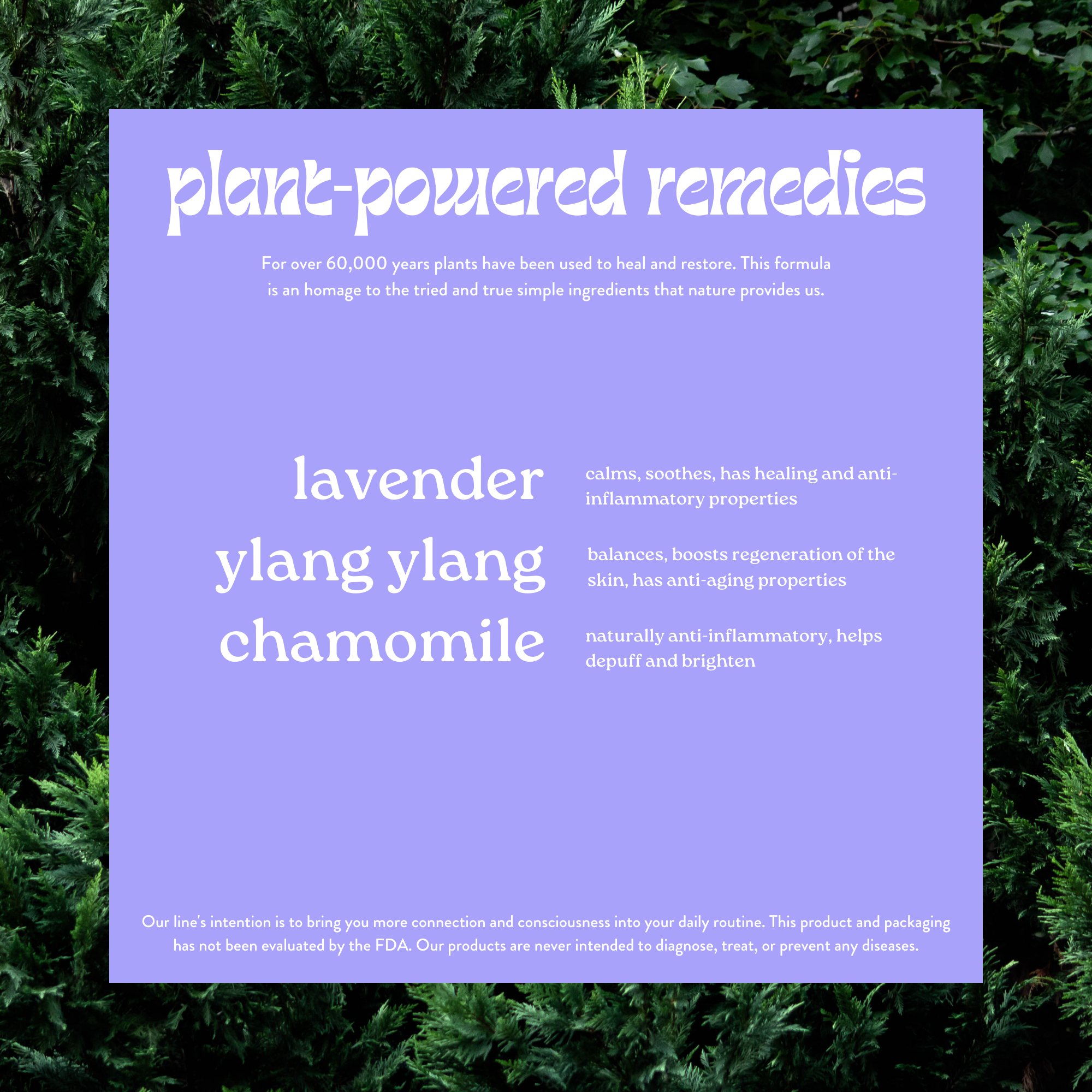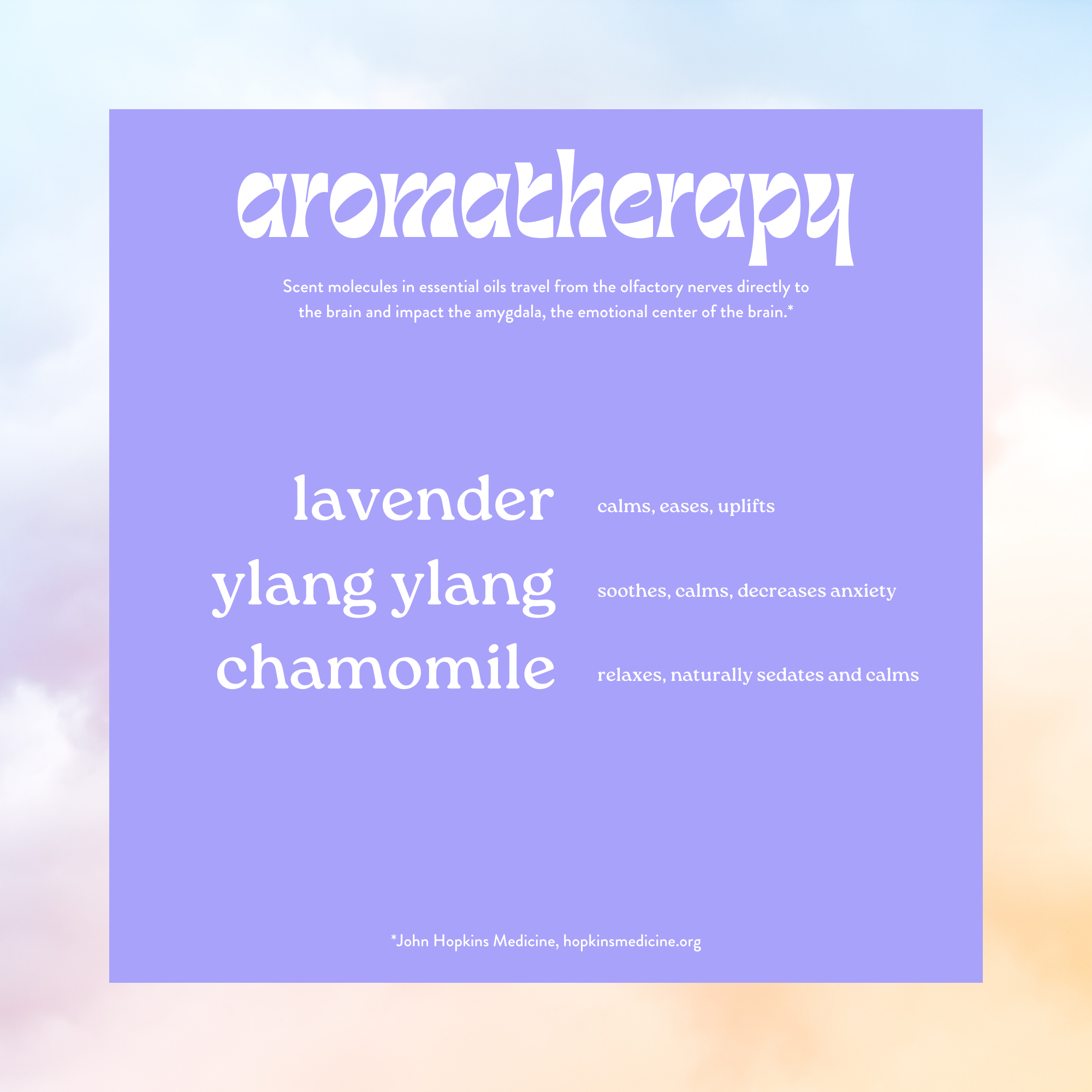 Description
Take your relaxation routine to the next level with Chillmode Roll-on Remedy 💜  Chillmode is a functional blend of essential oils to help depuff around the eyes, heal irritated skin, soothe your mind, and calm your mood. Made with a powerful combo of Lavender, Ylang Ylang, and Chamomile, you can now have peace and ease at your fingertips. Remember, your peace is always worth protecting. Ready? Chillmode initiated.

Roll-on to:

Help depuff skin around the eyes 

Help calm irritated skin

Help improve dull skin
Breathe in to:
Calm

Soothe

Ease

Uplift

Relax
Key ingredients:
Jojoba
Lavender
Ylang Ylang

Chamomile
Vitamin E
Who It's For
Chillmode Roll-on Remedy is formulated with gentle ingredients safe enough for all skin types, conditions, and sensitivities such as (and not limited to):

- Balanced ("Normal") skin
- Dry skin
- Oily skin
- Combination skin
- Eczema
- Psoriasis
- Acne-prone Skin
How To Use
Step 1: Apply on clean skin as needed

Belle Tips:
- Use it around your eye area and as a serum on clean skin, between toning and moisturizing
- Use it throughout the day for aromatherapy benefits
- Places we love using it on: temples and behind the ears!
Full Ingredients
Ingredients: Simmondsia Chinensis* (Jojoba Oil, Cold-Pressed); Essential Oils of Lavandula (Lavender), Cananga Odorata (Ylang Ylang), Matricaria Chamomilla (Chamomile); Tocopherol (Vitamin E), Love | *Organic ingredients

Ingredient Count: 6
Size: 10ml / .33 oz
Recycle Information
Step 1: Toss carton in the recycling bin.

Step 2: Rinse the empty container with soap and water and pat or air dry.

Step 3: Remove the cap, rollerball, and bottle. Place them into the recycle bin (you'll have to look up recycling criteria in your country or region).

Belle Tip:
Once your container is cleaned, re-use it! You can refill it with any serum or essential oil tincture - perfect for your everyday bag!
FAQ's
1. Is this product gentle enough to use on sensitive skin?
Yes, this product is designed with sensitive skin in mind. For highly sensitive skin, test on a small area first.
2. When should I use Chillmode? How often can I use Chillmode?
Use Chillmode in your skin routine around the eyes and as a serum am and pm on clean skin, in between toning and moisturizing. You can also use it as for aromatherapy benefits as needed, throughout the day.
Chillmode initiated 💜
I designed this product to get me in a more *chill* mood. I use it on my face after my daily am/pm wash, as well as around my nose and temples right before I sleep. Also love it using it for on-the-go stress relief when traveling. Tip: use it around your eye area to help soothe and nourish dark circles. Soo looking forward to hearing what you all think. Hope you all love Chillmode! 🟣