Honey Belle is turning 8! Cue the candles and birthday cake 🎂
For our 8th birthday I wanted to make it extra special, hence the 8 new products - it's our 8 gifts to the Honey Belle Universe 💛
Without further ado, let me introduce you to the 8 new products in our line ✨
1. Whereverbalm
I am so excited about this product (as I am for the others! As Honey Belle's mama I can't pick and choose favorites here 🫢). The inspiration behind this product was our cult-favorite organic lip balm that we used to make and share at farmers markets back when we first started (who remembers Kissable Lips? anyone?) Well, we made the formula even better, with better ingredients, a bigger size, baby/mama safe, and it's 100% plastic-free! What's cool about it is that we added Carrot Seed Oil, which has a natural source of Retinol making it so great to heal chapped and dry skin, lips, and wherever else you're using it. OH did I forget to mention that this balm is designed to be used WHEREVER you need any love and hydration? That's right! Use it on your cuticles, dry hair ends, patchy/irritated skin (hello eczema and rosacea peeps) and nursing mamas this one's for you: use it on your sore nips 😬
2. Chillmode
Chillmode - ON! Have you ever wished someone would make an essential oil blend that could be used to chill, relax, AND use as a serum for around your eyes to hydrate and soothe before going to sleep? Oh, just me? JK I see you, my multi-taskers! Use this bb when you want to breathe in aromatherapy chill vibes, and use it as an eye oil am and pm too! Loving this blend, and I hope you do too!
3. Mintyblend
This product was inspired by all the minty Asian ointments that my parents would use on me when I was a kid. They would rub 'yao' on my forehead, neck, chest, and nostrils anytime we had headaches or our noses were stuffy. I've been using it on myself over the last year or so, and boy does it come in handy esp while traveling - it helps me clear my sinuses instantly! I'm excited for you to try this one.
I wanted to design a tool that could be better at carving and contouring, and I think we got it y'all! Introducing Butterly Gua Sha - isn't she pretty?! The butterfly wings are made perfectly to sculpt the jaw, cheekbones, and neck area. They also serve for a double-point acupressure action that I've been loving too. Opal inspires freedom, creativity, and consciousness and helps releases inhibition and lets good vibes free-flow 🦋
5. Dailybottle
Dailybottle was designed to be lightweight, sturdy (made with 100% Tritan material using upcycled post-consumer plastics - made famous by Nalgene, this material is supposedly virtually indestructible!) It's designed to inspire you with your wellness goals and for you to bring more hydration into your life. It's great for daily use, errands, walks, yoga, hiking, camping, pet friends.. my husband also says that we should be prepared in the case there's an earthquake, fire, or zombie apocalypse 🧟 .... it's always good to have an emergency water supply, right? It's dishwasher-safe AND proceeds are going to non-profits that are building freshwater wells for communities in need of clean drinking water. Learn more here. 
6. Dailycap
The reason why I wanted to bring a baseball cap into our line is to help protect you and me from the sun, and inspire us and others while wearing. The 2023 design says "here for a purpose" - Proceeds for this product are going to non-profits dedicated to fighting for mental health and wellness for teens. Funds go to resource centers that help teens and youth manage emotional health, cope with challenges, and suicide prevention (learn more here). Made with 100% organic cotton, the material is soft yet sturdy, lightweight but quality, and breathable. It's easy to wear and incorporate into a casual or athleisure outfit, especially because it's Toasted-Sesame colored (neutrals ftw!).
7. Crystal Gua Sha - Reimagined
We wanted to remake this product - update not only the packaging, but also the look and feel of the product. We picked two mantras for Jade and Rose Quartz that work in tune with the crystals' metaphysical properties. Jade: I welcome abundance of all kinds. Rose Quartz: I love and am loved fully. We also made a super cute microfiber travel pouch too. Now this bb can travel with you everywhere you go. The packaging is also now 100% plastic-free!
8. Crystal Facial Roller - Reimagined
Same goes for our classic Facial Roller. We updated the packaging, and also the look and feel of the product. The product now comes with a thicker more sturdier handle, better hardware for a smoother roll, and we also picked two mantras to work with the crystals' magical powers. Jade: Abundance flows to me easily. Rose Quartz: Real love starts with me. We also made a travel pouch for this bb too, and the packaging is also 100% plastic-free!
These items will be available for pre-order starting Sunday 07-23-23 on our birthday, and they will ship as soon as they're available. What product are you looking forward to the most? We would love to know! 
For our So-Cal community who will be celebrating with us in-person Sunday July 23, we're gathering for our first-ever in-person wellness event Self-Care Sunday in Fullerton, Southern California - the birthplace of our brand. It'll be a morning of mindfulness, meditation, sound therapy, movement, journaling, and reflection! It's a sold-out event, and we can't wait to be with you all 💛
Now who's hungry?! Time for cake 😋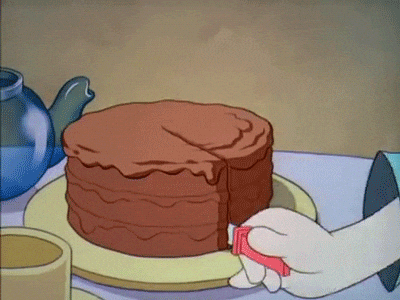 Cheers + love you all,
IC ✨