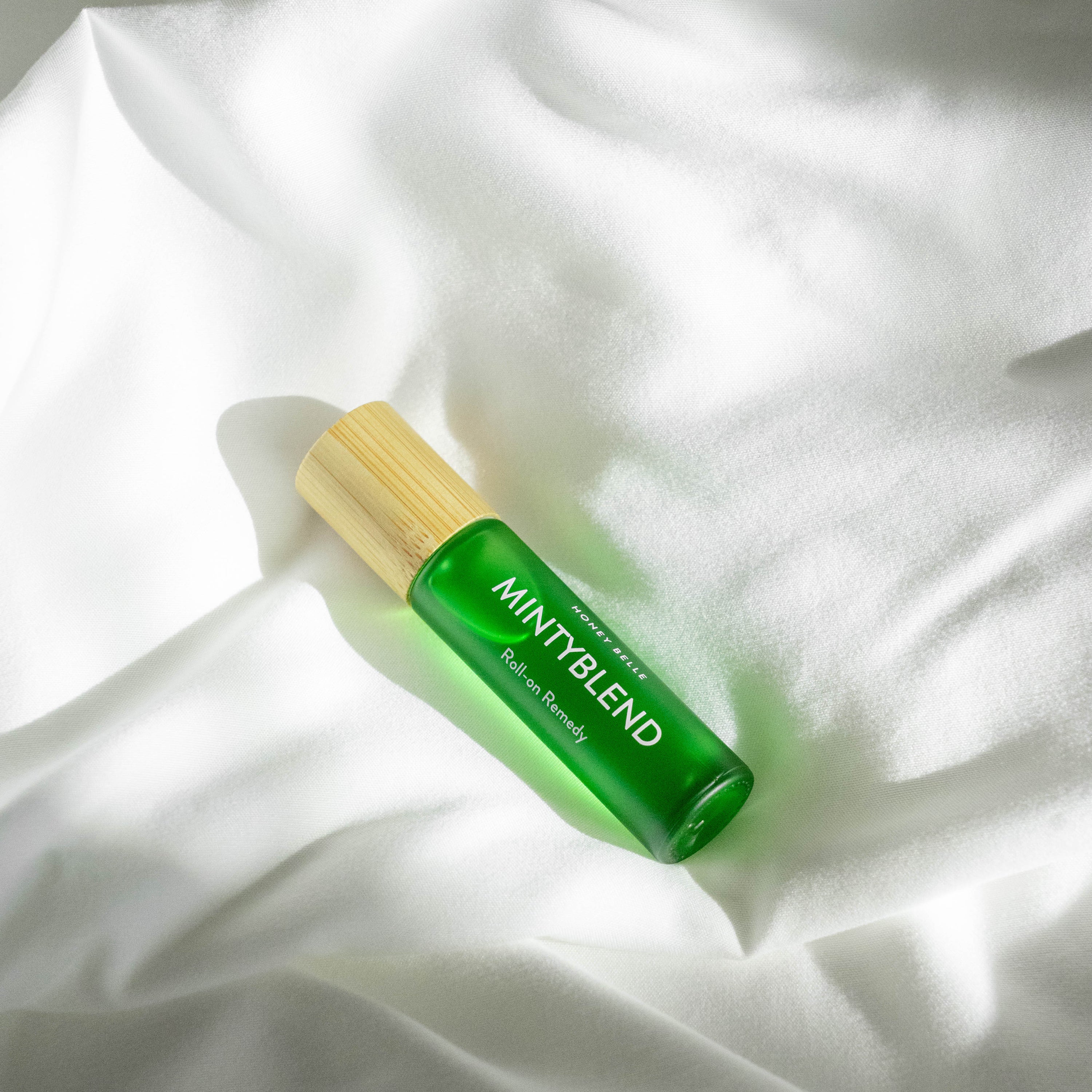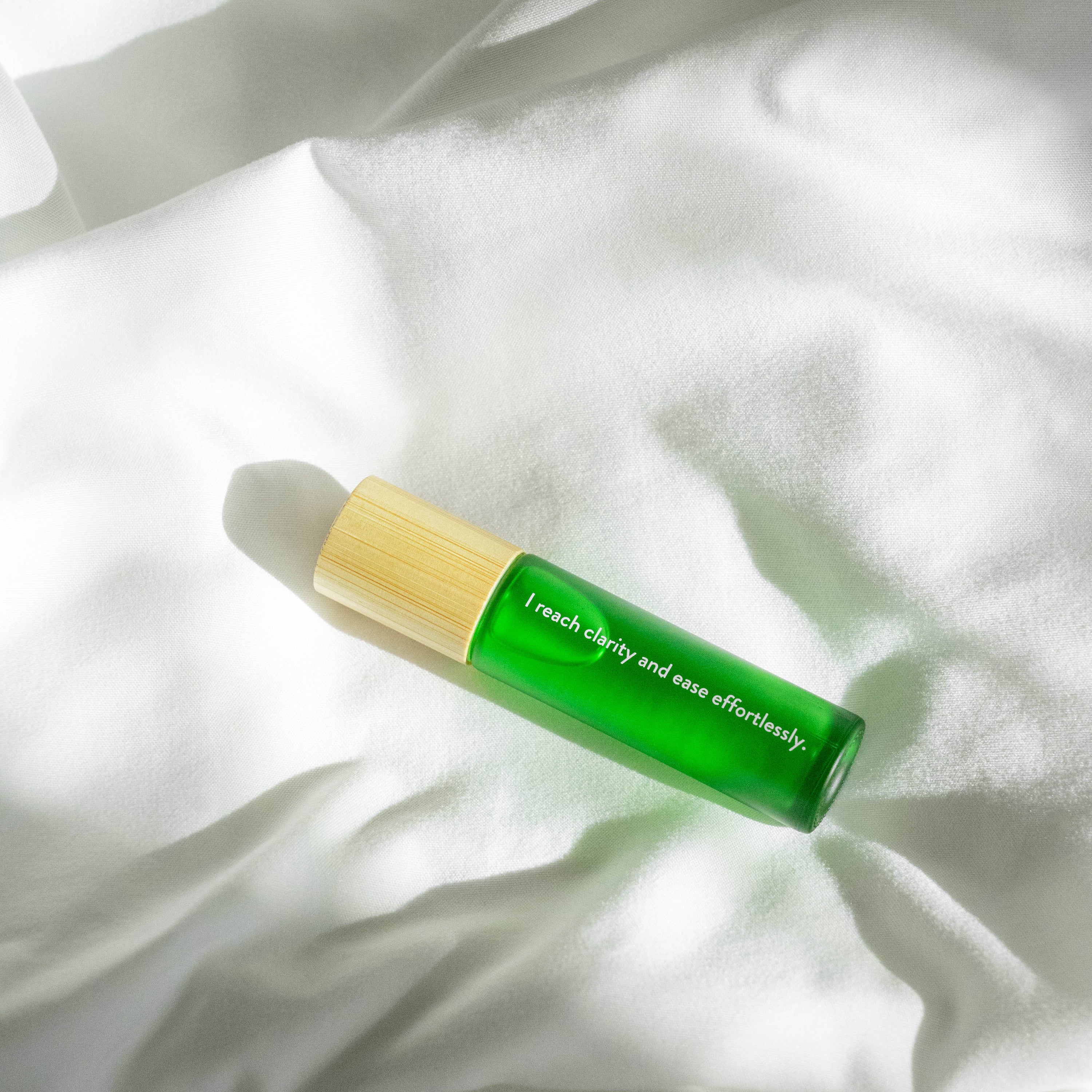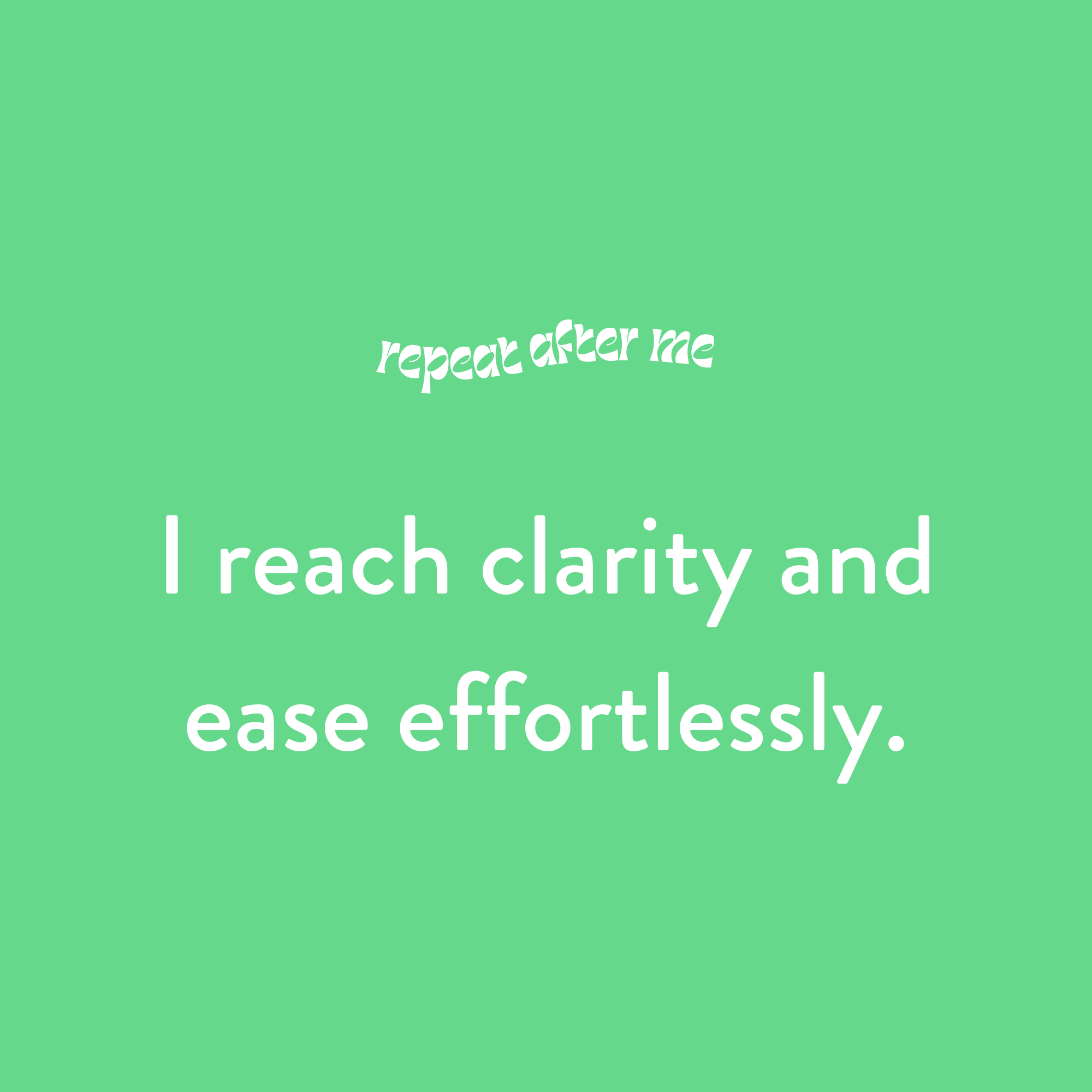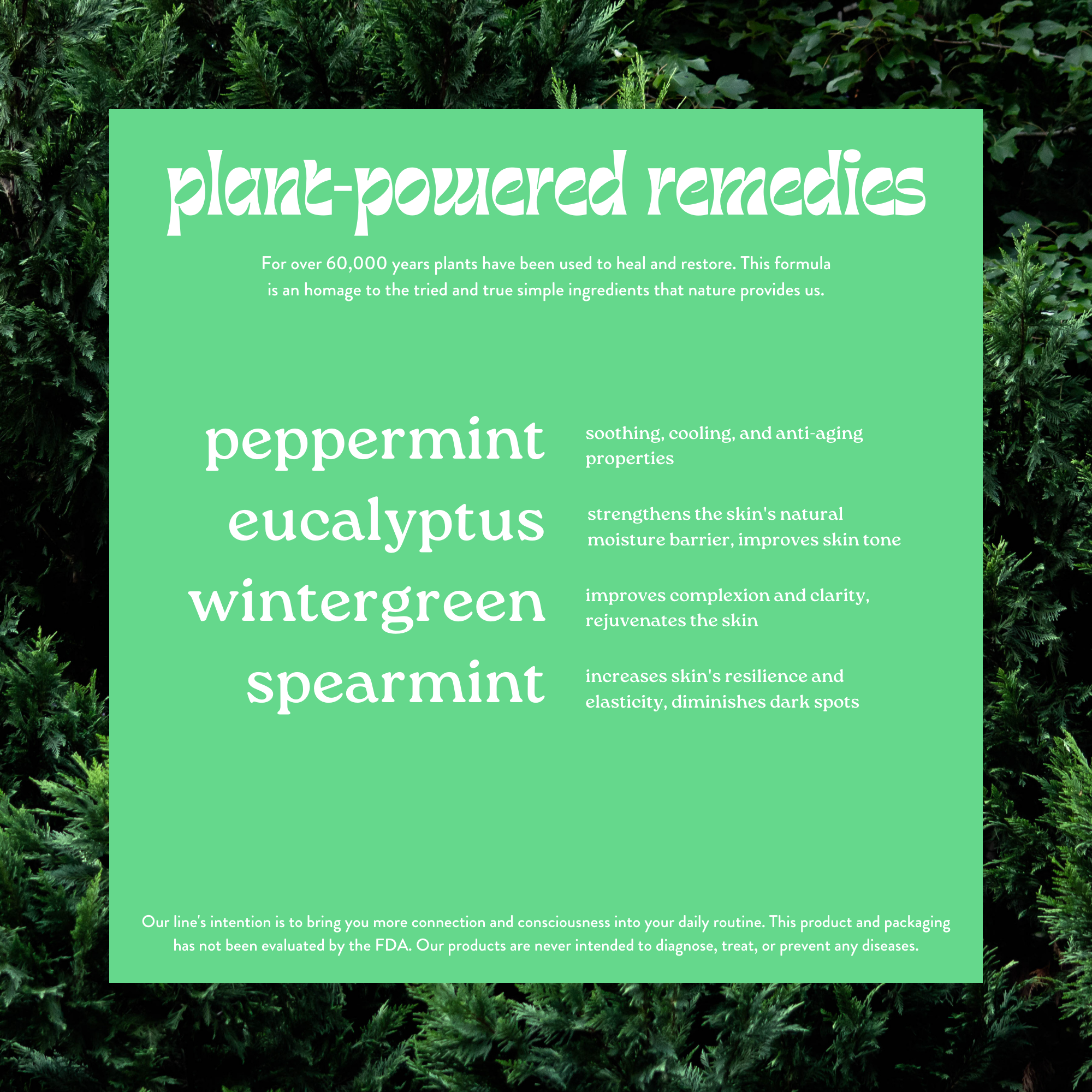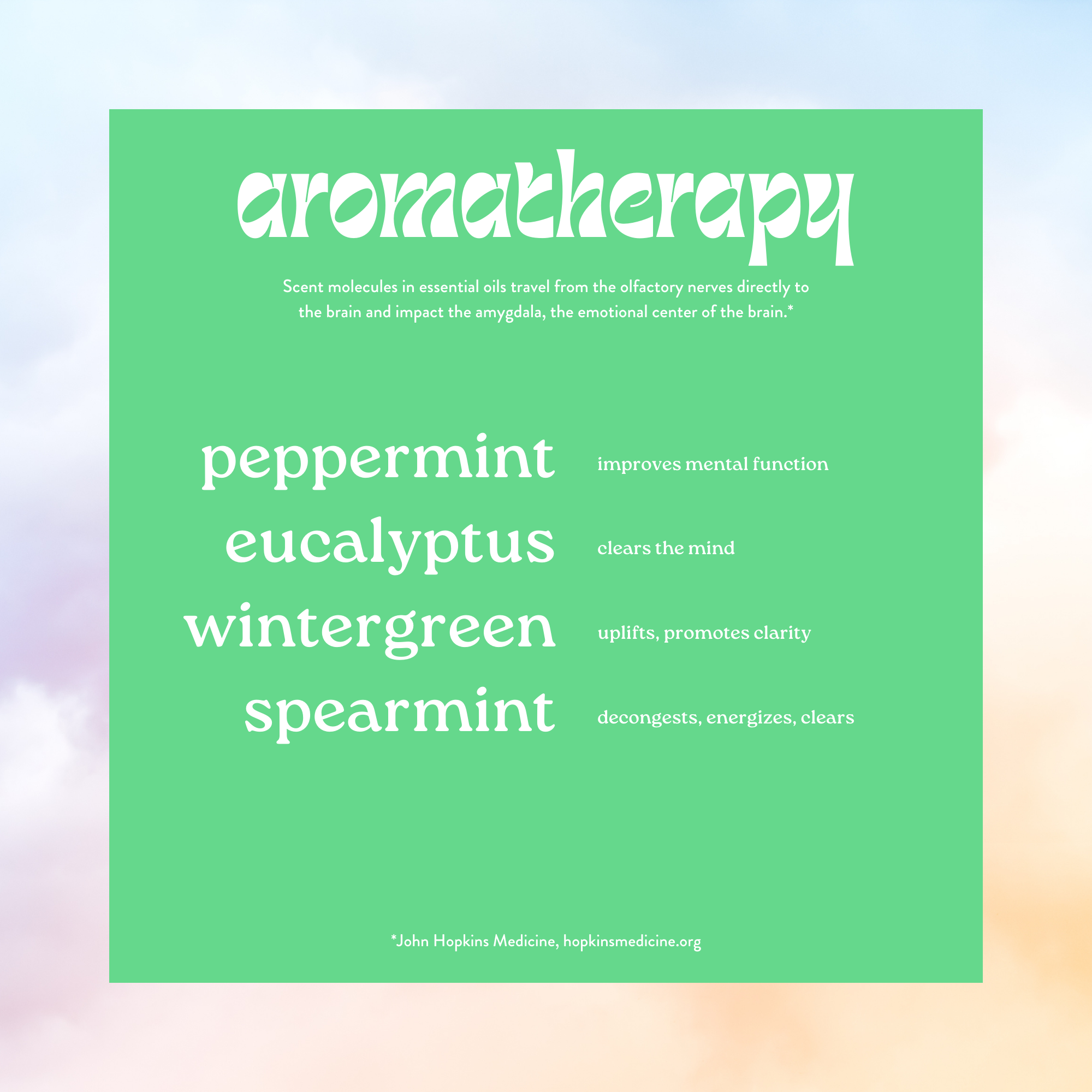 Mintyblend Roll-on Remedy
Description
Unlock the power of Mintyblend 🧪 a functional blend of invigorating essential oils designed to decongest, energize, and clear the mind. Use it to help you breathe, feel top-notch, and power through your day. Roll it onto your temples and forehead, around the nose, and onto your neck and chest for a nice cooling, refreshing sensation. Repeat after me: I reach clarity and ease effortlessly. 

Roll-on to:

Help ease congestion

Help improve skin tone

Help rejuvenate the skin

Help diminish dark spots
Breathe in to:
Clear

Energize

Decongest

Improve mental function
Key ingredients:
Jojoba
Peppermint

Eucalyptus
Wintergreen

Spearmint

Vitamin E
Who It's For
Mintyblend Roll-on Remedy is formulated with gentle ingredients safe enough for all skin types, conditions, and sensitivities such as (and not limited to):

- Balanced ("Normal") skin
- Dry skin
- Oily skin
- Combination skin
- Eczema
- Psoriasis
- Acne-prone Skin
How To Use
Step 1: Apply on clean skin as needed

Belle Tips:
- Use it on your skin as a revitalizing serum
- Use it around your nose area to help clear your breathing channels
- Places we love using it on: temples, neck and chest, behind the ears, and sore muscles!
Full Ingredients
Ingredients: Simmondsia Chinensis* (Jojoba Oil, Cold-Pressed); Essential Oils of Mentha x Piperita (Peppermint), Eucalyptus Globulus (Eucalyptus), Gaultheria Procumbens (Wintergreen), Mentha Spicata (Spearmint); Tocopherol (Vitamin E), Love | *Organic ingredients

Ingredient Count: 7
Size: 10ml / .33 oz
Recycle Information
Step 1: Toss carton in the recycling bin.

Step 2: Rinse the empty container with soap and water and pat or air dry.

Step 3: Remove the cap, rollerball, and bottle. Place them into the recycle bin (you'll have to look up recycling criteria in your country or region).

Belle Tip:
Once your container is cleaned, re-use it! You can refill it with any serum or essential oil tincture - perfect for your everyday bag!
Mintyblend Roll-on Remedy
FAQ's
1. Is this product gentle enough to use on sensitive skin?
Yes, this product is designed with sensitive skin in mind. For highly sensitive skin, test on a small area first.
2. When should I use Mintyblend? How often can I use Mintyblend?
Use Mintyblend during your skin routine as a serum am and pm on clean skin, in between toning and moisturizing. You can also use it as for aromatherapy benefits as needed, throughout the day.
Minty goodness 💚
My inspiration behind designing this product is: all the minty ointments and salves my parents use during their acupuncture and TCM treatments. As a kid, I remember my parents slathering the minty balms on our chest and temples when we were sick and around our nose/nostril area when we were congested and stuffy. I've been using this formula over the last year on car rides and airplane rides and anytime I felt nauseous or needed some form of mental clarity. I also love using it around my jaw area to help with my TMJ tightness, and I also love using it as a revitalizing serum on my face! Super looking forward to seeing and hearing your feedback on this one. Introducing into the Honey Belle Universe.... Mintyblend Roll-on Remedy! 🌿