It's been almost a week since Russia began its attacks and invasions in Ukraine..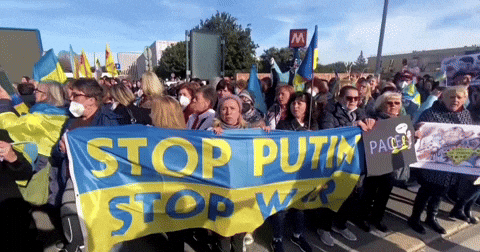 According to CNN news:
Nearly a week since Russia began its invasion, President Vladimir Putin's troops have occupied several of Ukraine's border regions and are stepping up attacks on Kyiv.
Russian forces also attacked other key cities, scaling up bombardment of Ukraine's second-largest city, Kharkiv, in the northeast and breaking through a heavily contested port city in the south. The Russian military appears to have taken central Kherson, a strategically important city north of the Crimean peninsula. Crimea has been held by Russia since annexation in 2014.
The UN said at least 136 people, including 13 children, have been killed in Ukraine since the invasion began, though the true toll is likely much higher. Ukraine's Interior Ministry reported higher figures on Sunday, saying 352 civilians had died and 1,684 had been injured since the Russian invasion.
Our hearts go out to the families that are impacted by what's happening in Ukraine.

Thanks to our community here at Honey Belle, we are donating a portion of this month and last month's proceeds to Voices of Children - a non profit-organization based in Ukraine. Voices of Children is currently helping children and families across Ukraine with evacuations and refugee shelters.
See updates below from our collected efforts.
Learn more about Voices of Children. 

We're in this together.

Thank you.