Can you believe that 2021 is coming to an end?
Here's a few company updates as we close the year and head into 2022.
Let's be real.... 2021 has been pretty. darn. hard. Perhaps even harder than 2020.
*Also want to say - I know we all came into 2021 hopeful, thinking that things would turn around and "get back to normal." But as the pandemic stretches through, we all know one thing is certain - that if you are reading this right now, you have made it. Friend.. cheers to making it to the end of 2021!
Ok let's continue:
As I mentioned in my last blog post, I've taken up the majority of the businesses's roles and responsibilities. I'm managing customer service emails, overseeing our warehouse fulfillment and shipping to make sure our online and wholesale customers are getting their packages quickly and accurately, I'm managing the business finances, ensuring our bills get paid, and that we continue keeping afloat so we can continue serving our customers.
Right before the pandemic, our expenses were at an all-time high. To pivot and make it through the pandemic, we needed to change our business model and the way we operated, we had to push back and drop projects, and hold ourselves back from any plans of expansion. We also lost a few retail partnerships (CVS, Kohl's, Vitamin Shoppe to name a few) because of retailers scaling back their brands and product assortments, and this heavily impacted our company's top line. We were STRUGGLING to stay afloat, but through the help of government-backed business loans, as well as loyal and new customers like you making purchases here, I am happy to say that Honey Belle is still here.
As we continue moving through these challenging times, here are the changes we need to make in order to keep our business afloat:
PRODUCT ASSORTMENT: It's a substantial cost for small businesses like ours to keep a certain product in stock. We are discontinuing a few lower-performing products with an effort to tighten our collection and help with how much $ we're putting into inventory. Products that are set to be discontinued are: Seaweed Spirulina DIY Detox Mask, Luxe Cleansing Oil, Flora Rosewater Toner, Elixir Facial Oil (Standard Size - we're keeping the mini for now!), Lemongrass and Nude Foaming Facial Soaps, and all Lip Balms. To help ease this transition, I'm willing to release copy-cat recipes so you can emulate these products at home. If we get at least 10 votes for any product, I will release a copy-cat recipe. Please submit your vote here.
PRODUCT PRICING: Not sure if you've heard anything about the 'Global Supply Chain Issues' happening in the world, but accessibility to goods is becoming limited and cost of shipping and labor everywhere is on the rise. Inflation is happening in front of our very own eyes, starting from our vendors and suppliers. This is the last thing I wanted to do, but we need to increase our prices to continue being in business. Sorry boo. You'll start to see some pricing updates as we head into the new year for the following products: Loofah Soaps, Foaming Facial Soap, Facial Tonic, Relief Serum, and DIY Detox Mask.
FREE SHIPPING MINIMUMS: As an online consumer myself, I know we all get into the expectation of wanting and demanding FREE SHIPPING from all our online purchases (if that's not you - BLESS YOUR SOUL LOL). I blame big business for giving us a taste of the instant gratification from free + fast shipping on our virtual purchases. All jokes aside, I know you know that shipping ain't free, it costs $ and the $ has to come from somewhere (usually small business owners will lower their free shipping minimums, and we'll usually eat the shipping cost ourselves in order to stay competitive). But we can no longer afford to eat that cost. Starting January 1 of the coming year, we will be raising our free shipping minimum to $100.
Thank you for being a good sport about all these changes.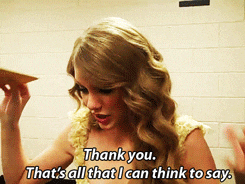 More than ever, small businesses need your help. Not just through your repeat purchases, but also through your time and energy in leaving reviews, sharing your love of your favorite small brands and its products with others, engaging with our content, etc.
None of us really know how long this is going to last, so it's time we make the best out of what we have, and look for ways to be grateful for the little things.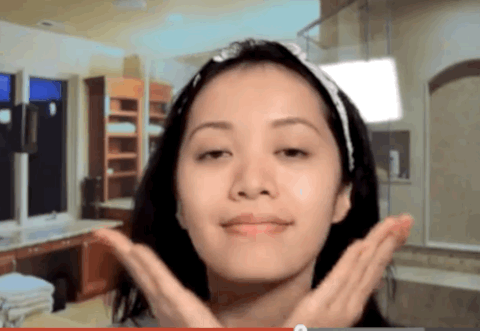 Wishing you and your family a warm, joyful, and safe holiday season. I know this time might not be happy for everyone, but please know that you are not alone in what you're dealing with.
Are you reading up to here? Thank you :') Here's $25 off any purchases over $100 via our online store with this code: 'NEWYEAR' -- offer ends 01/31/22.
Thank you so SO much for your understanding as we navigate through these challenging times, and thank you for being a part of my online community.
So much love and gratitude,
Iris Cherng (CEO/Founder)