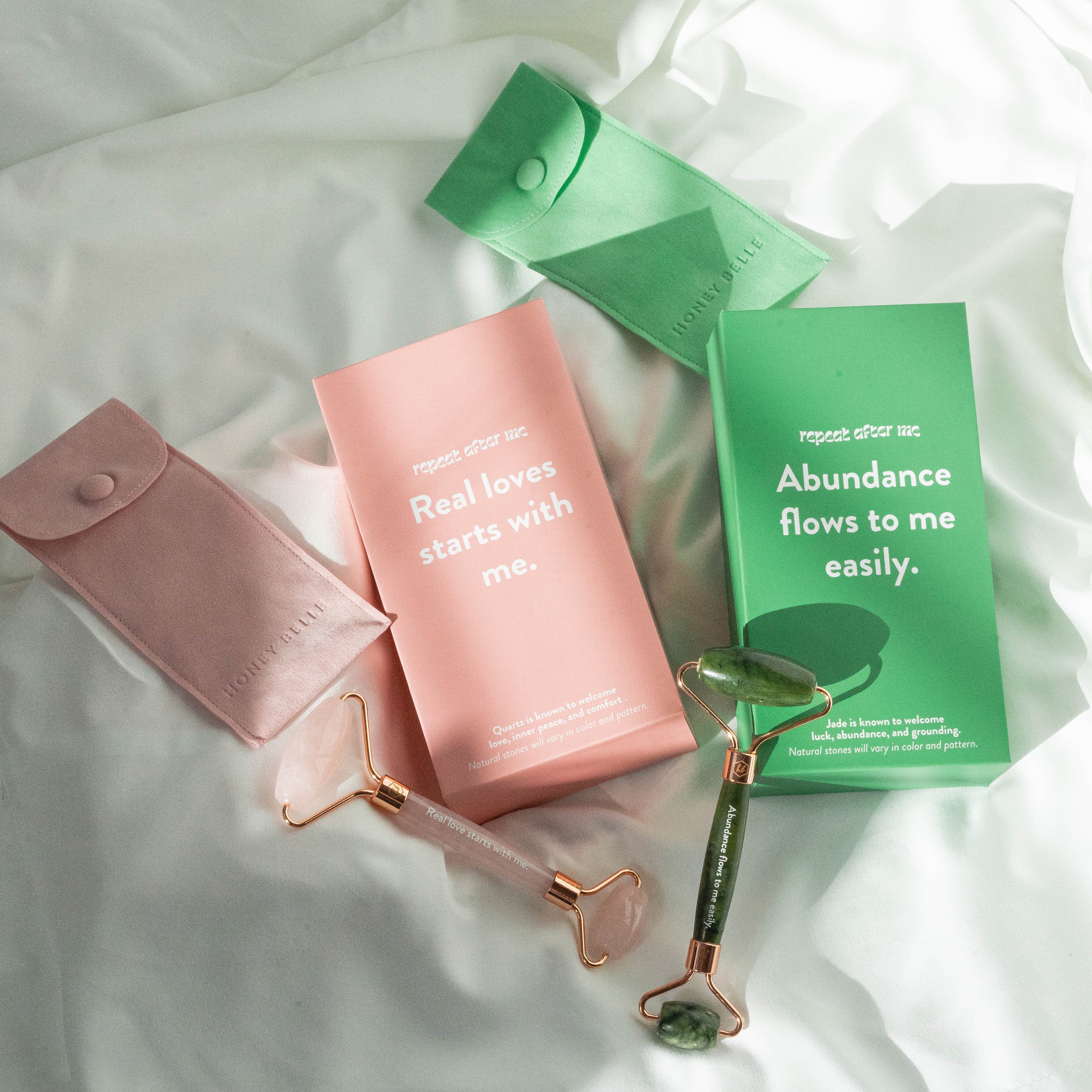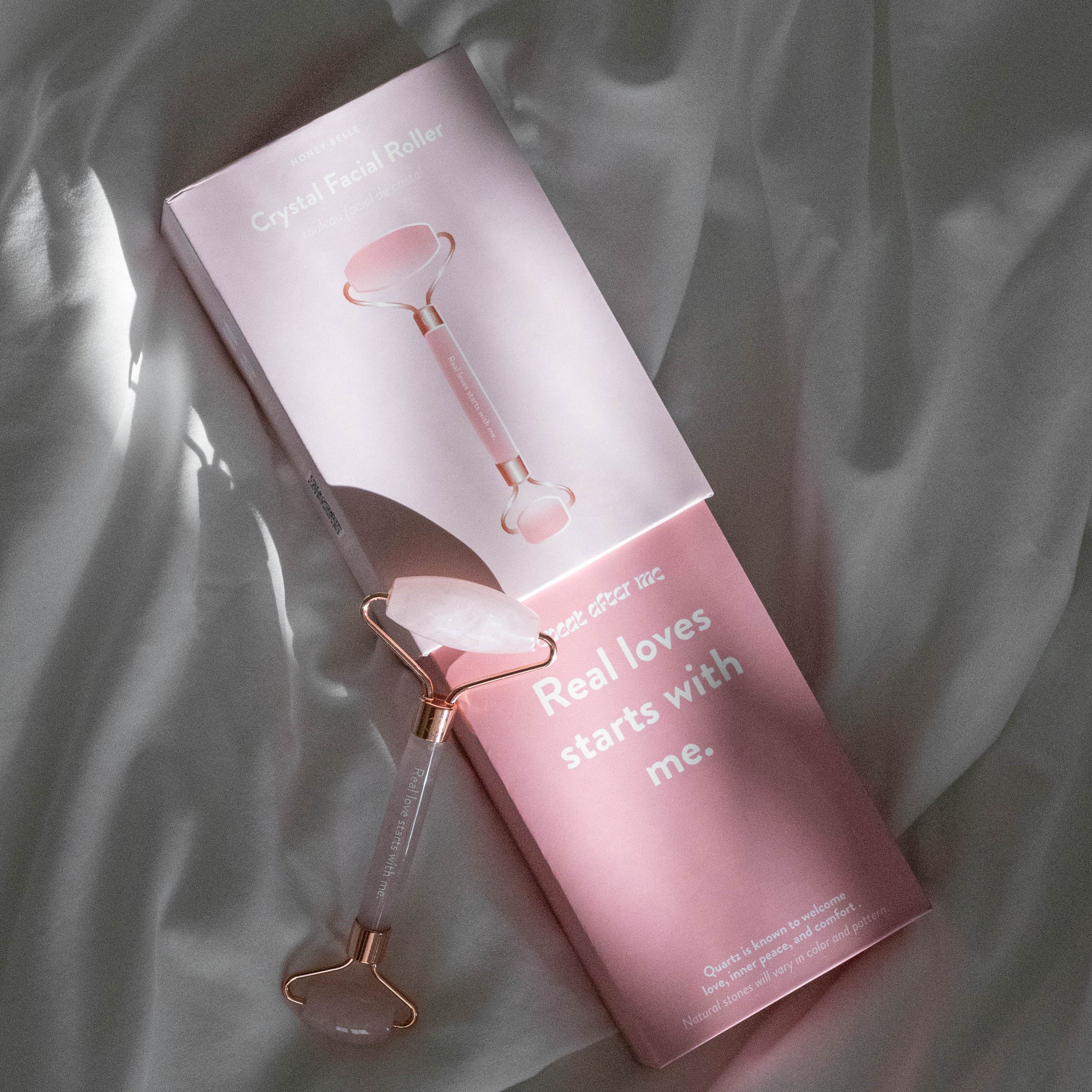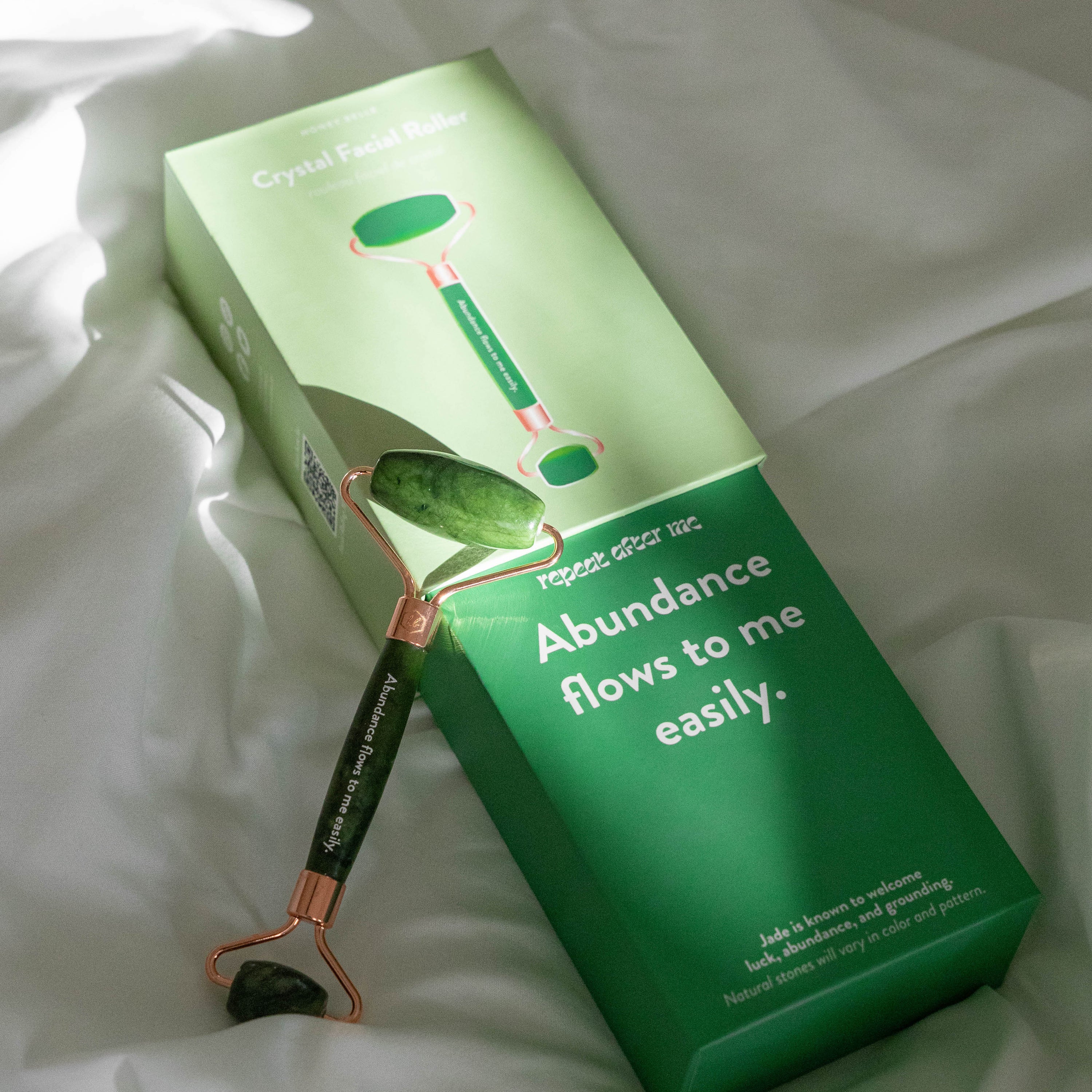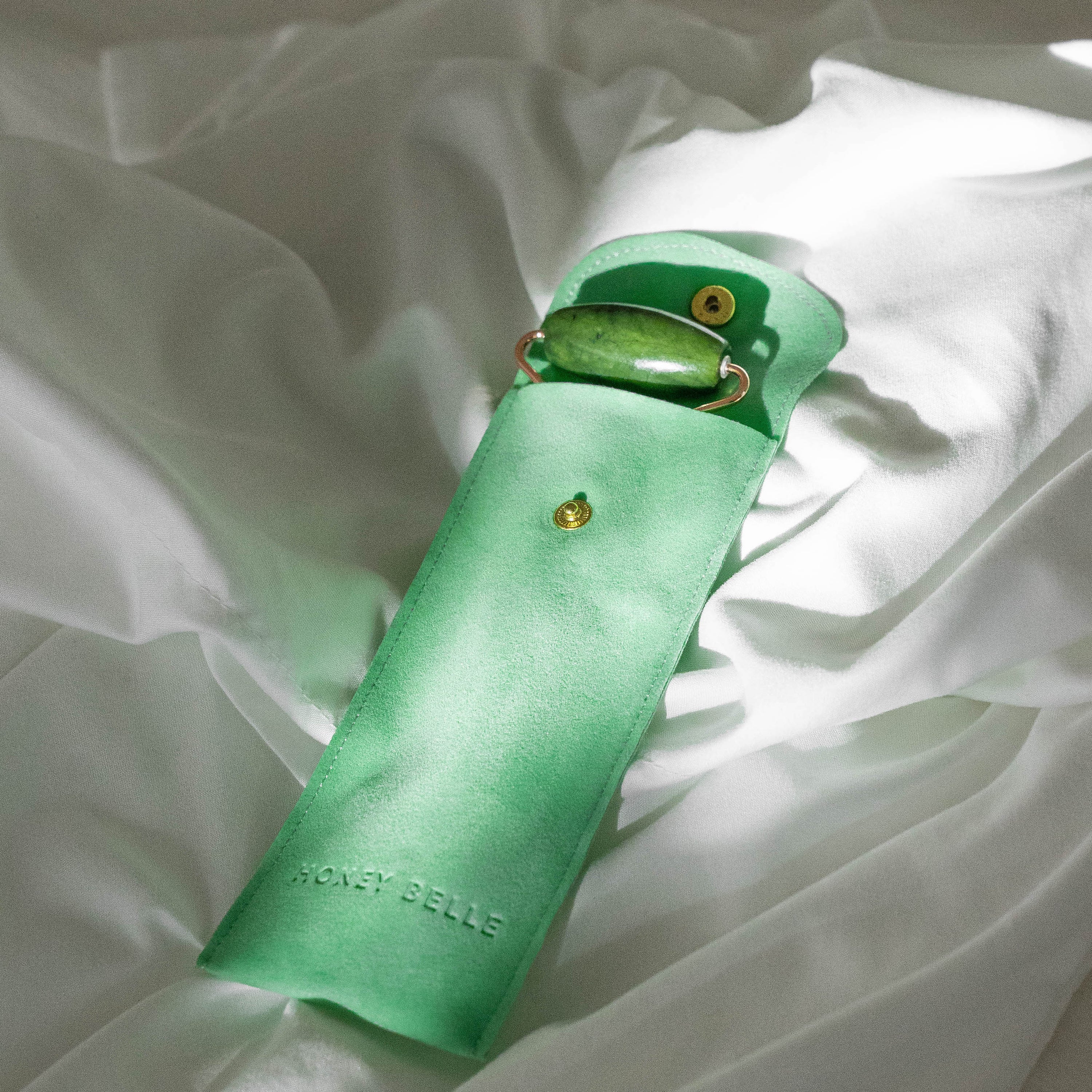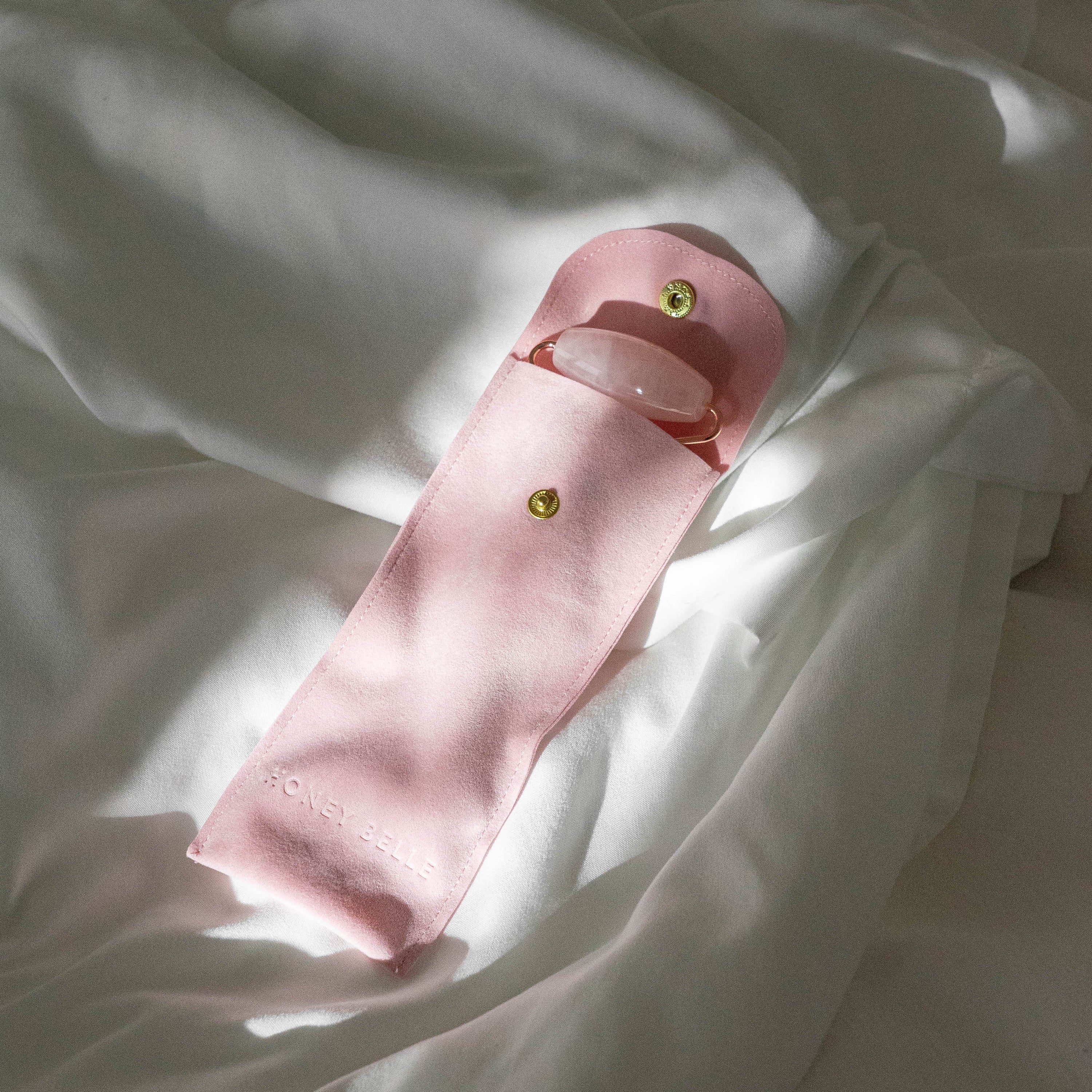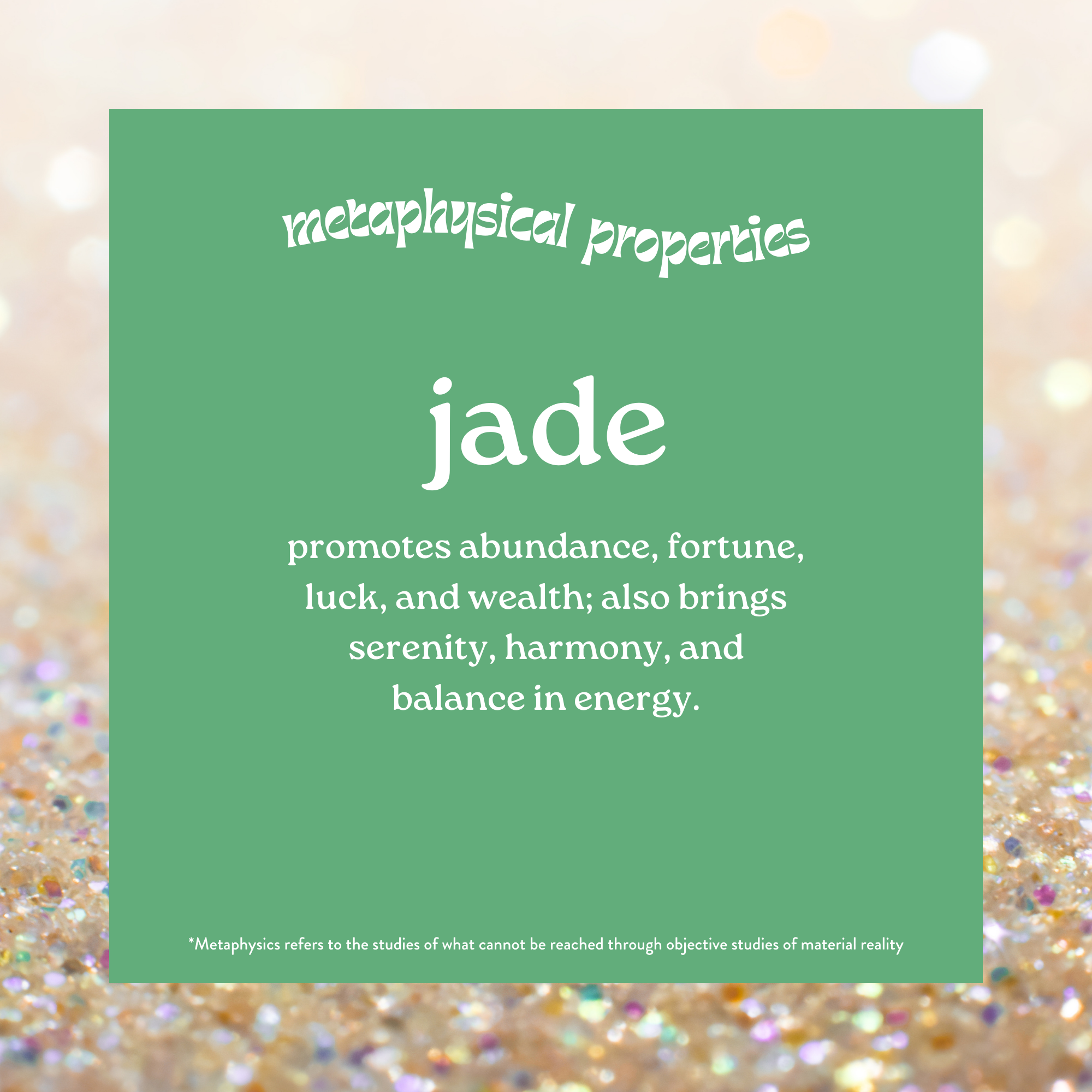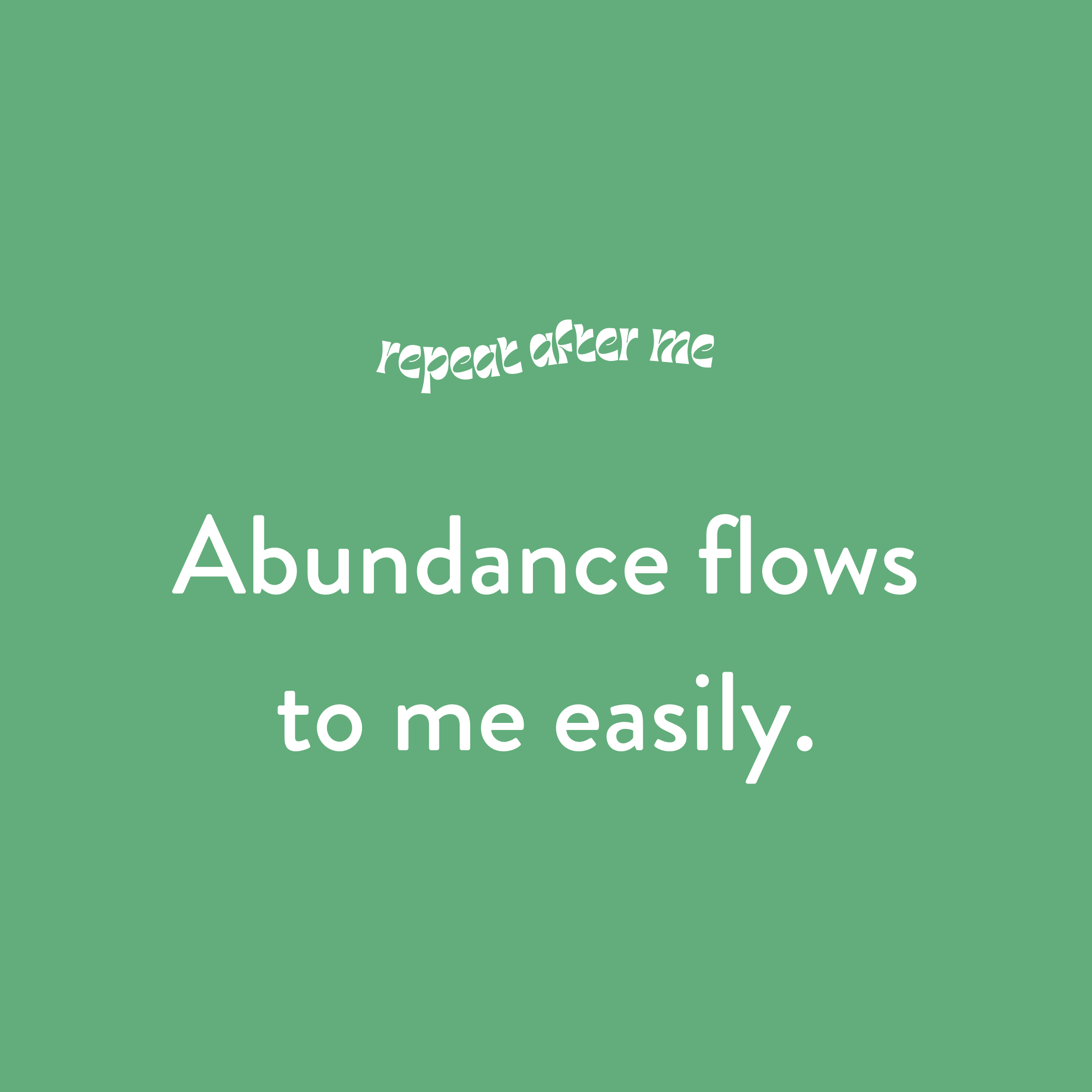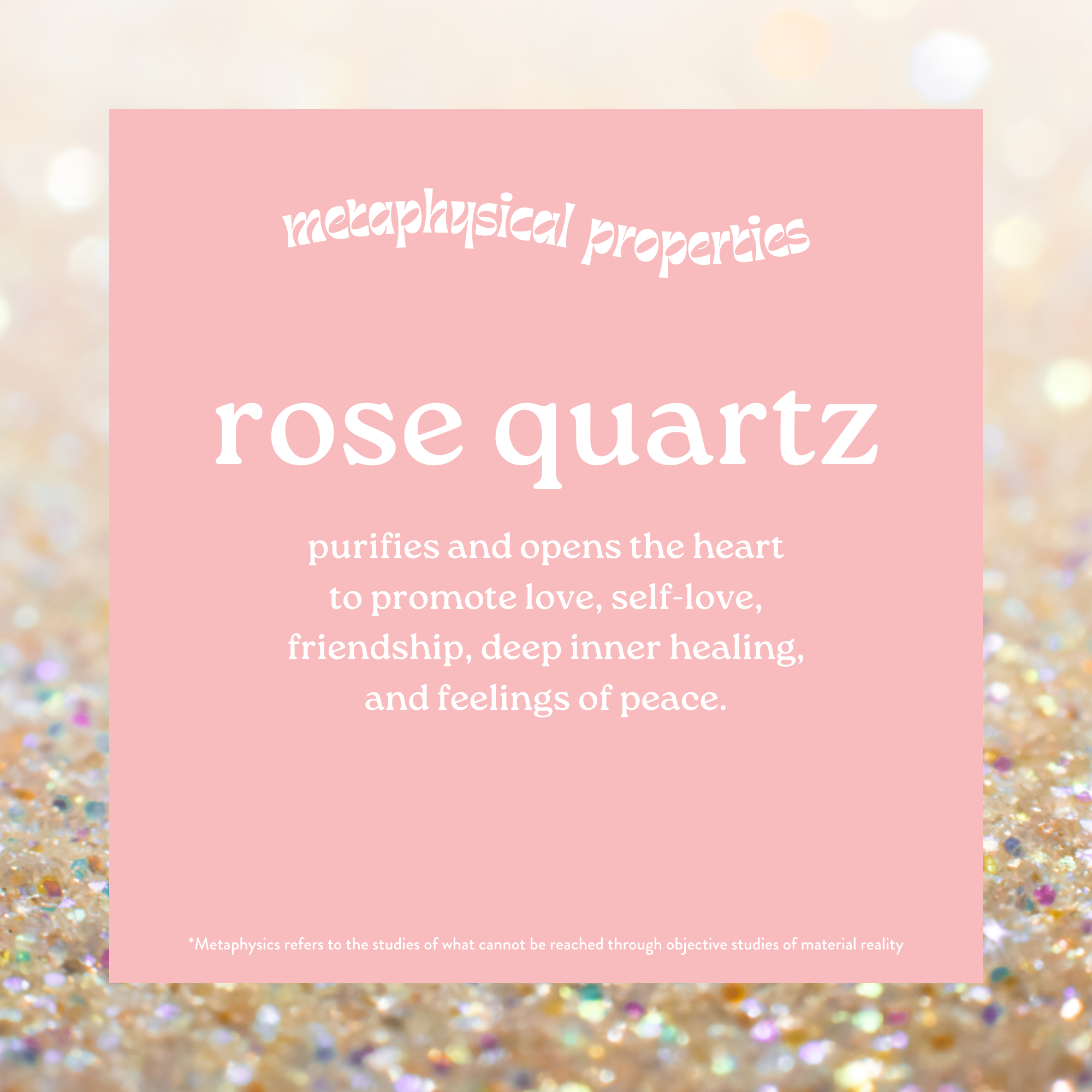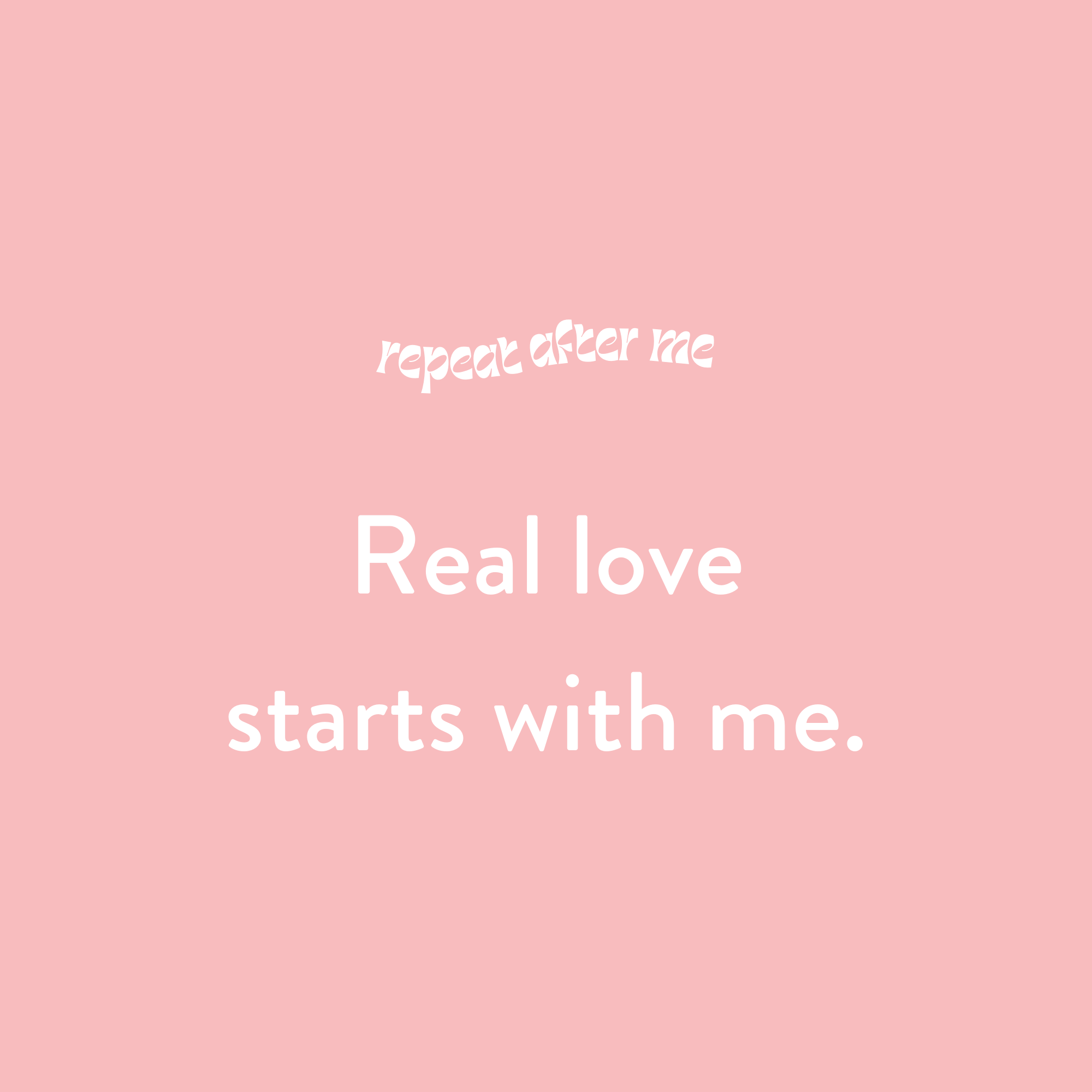 Description
It's giving glowing skin 🤌 Crystal Facial Roller is a modern iteration of an ancient tool that rolls along the skin to help smooth, relax, and drain tension and lymph fluid underneath your skin. The practice of Facial Rolling has been used for centuries to help with lymphatic drainage, bringing radiance and glow to one's physical and emotional state. Use this in your daily and weekly wellness routine to help you achieve a blissful and youthful aura. 
Read the mantra out loud while you Facial Roll: 
Jade: Abundance flows to me easily.
Rose Quartz: Real love starts with me.
Use me to:
Promote youthful skin and glow

Promote lymphatic drainage

Increase skin elasticity

Improve dark circles and under-eye bags
Made out of authentic gemstones and crystals, known to provide healing energy and metaphysical benefits.

Jade: abundance, wealth, fortune, and luck

Rose Quartz: love, self-love, and healing
Includes Travel Pouch with button clasp hardware.
*Colors, pattern, and textures will vary slightly as each Facial Roller tool is hand-shaped and derived from natural stone.

How To Use
Step 1: Start with clean skin and a clean facial roller. Use a facial moisturizer or oil to roll with ease.

Step 2: Roll upwards and outwards with gliding motions. For more info on how to use and clean, see our guide: Facial Rolling 101

Step 3: Glow! Rest and recharge. Enjoy stimulated and relieved skin.
Materials
Authentic crystals and gemstones with metal hardware and rose gold plating. The crystals are sourced ethically and sustainably from the countries below, and the final piece is assembled and handmade responsibly in China.
- Jade: India
- Rose Quartz: Madagascar

Travel pouch is made with soft microfiber material and metal button hardware.
FAQ's
1. How often should I facial roll?
Best: Every day for 5 minutes
Good: Once a week
Could be better: Once a month
2. How should I store my Facial Roller?
Clean your tool and store it with the included travel pouch when not in use.
3. How do I clean my Facial Roller?
Clean your Facial Roller with warm water and mild soap. Belle Tip: Use a pump of Foaming Facial Soap. Make sure to use a towel to pat dry before storing it in the included travel pouch.

Black Obsidian Facial Roller
It's truly amazing. Very special roller.
I love it!
Great- but the packaging needs work!
I got this for Christmas and I love it! I love how cool it is and it's so relaxing! My only issue is that the packaging has this edge that rubs on the gold corners of the larger roller, so it has worn the gold away before I even opened it- you can see in the inside where it rubbed off and so the gold edges are dull :( I'm going to try putting clear polish to prevent it from rubbing off any further. Other than that I love it though!
Favorite product of all time!
I use this product multiple times a day.. im OBSESSED! I use it at least every morning and night bc its so soothing and relaxing I always look forward to it :) and great in the morning so my face doesn't look so puffy like I just woke up.
Game Changer
I love this high quality jade roller and I use it everyday. The jade roller is smooth and has never gotten stuck. This helps my skin absorb products better and helps me avoid a puffy face in the morning. I love how there are two sides of the roller for different uses.
Gorgeous
I was searching high and low for an authentic quality product. With the market flooding with beauty tools like this and no regard to the cultural background I like to support the smaller business and through a friend got this one recommended! No regrets it's beautiful and feels amazing on my skin.
Rose Quartz roller
I absolutely love my facial roller. I like to run the small end under some hot water and then gently roll under my eyes. I have chronic dry eye and clogged oil glands, and it feels so good to roll it right up to my bottom lash line.