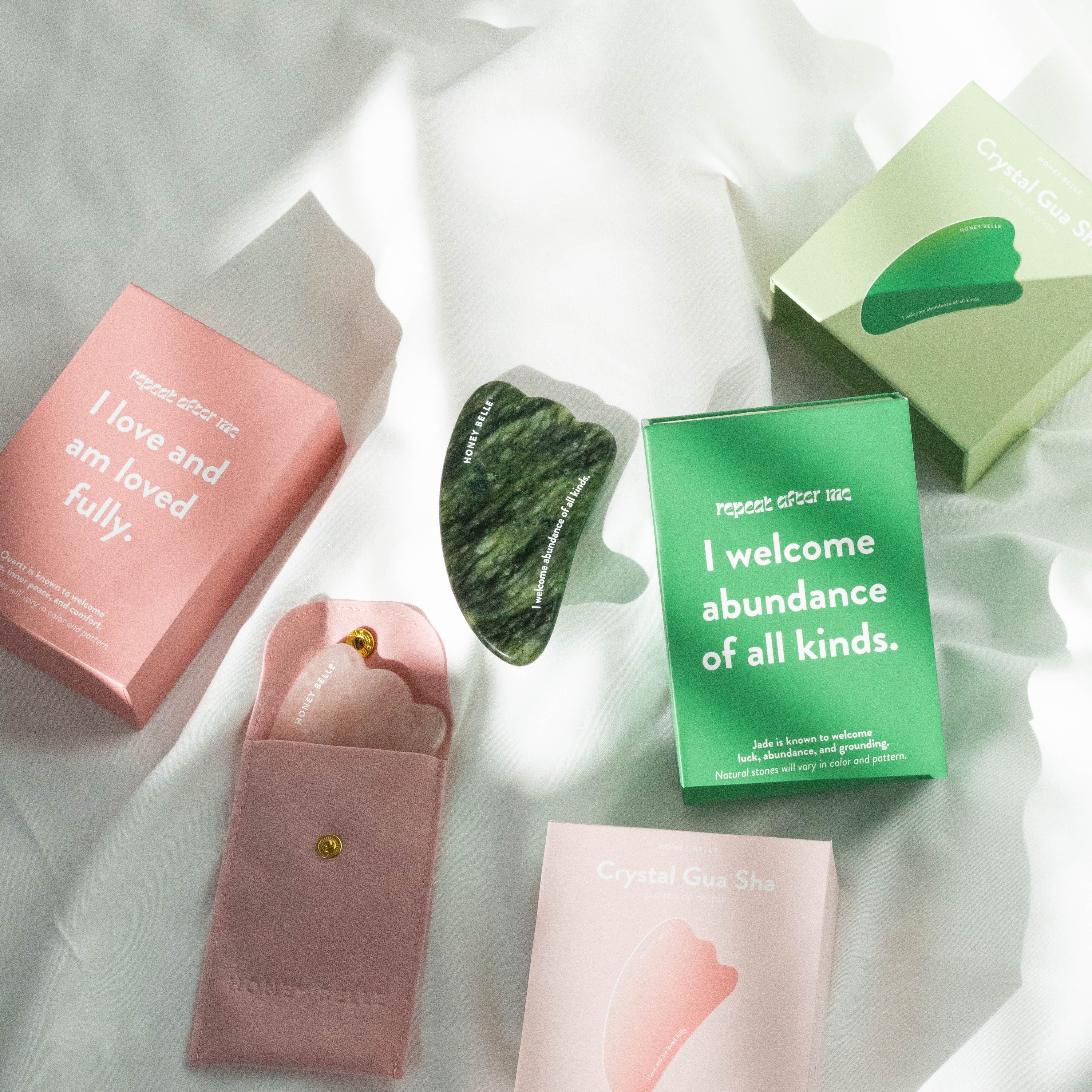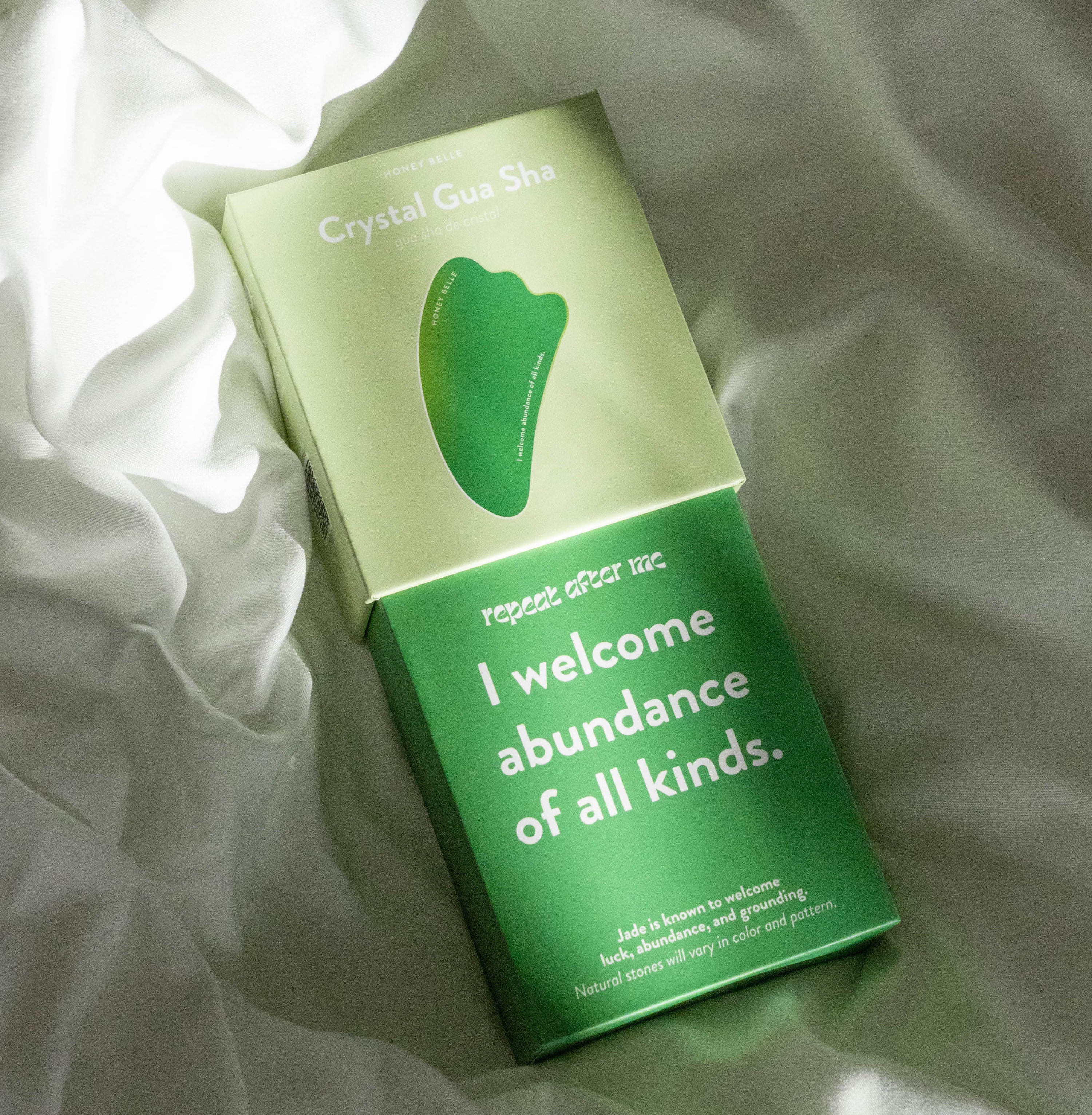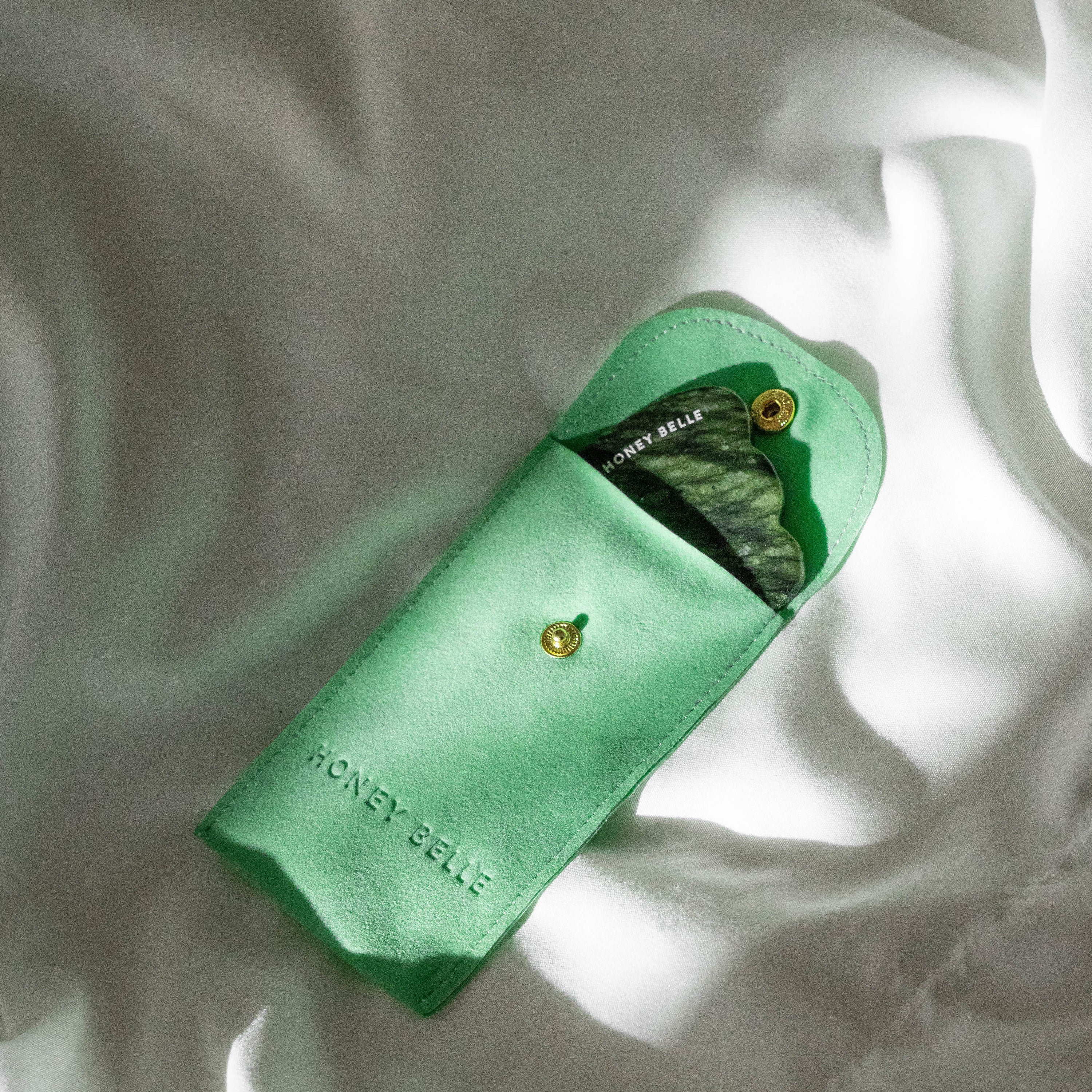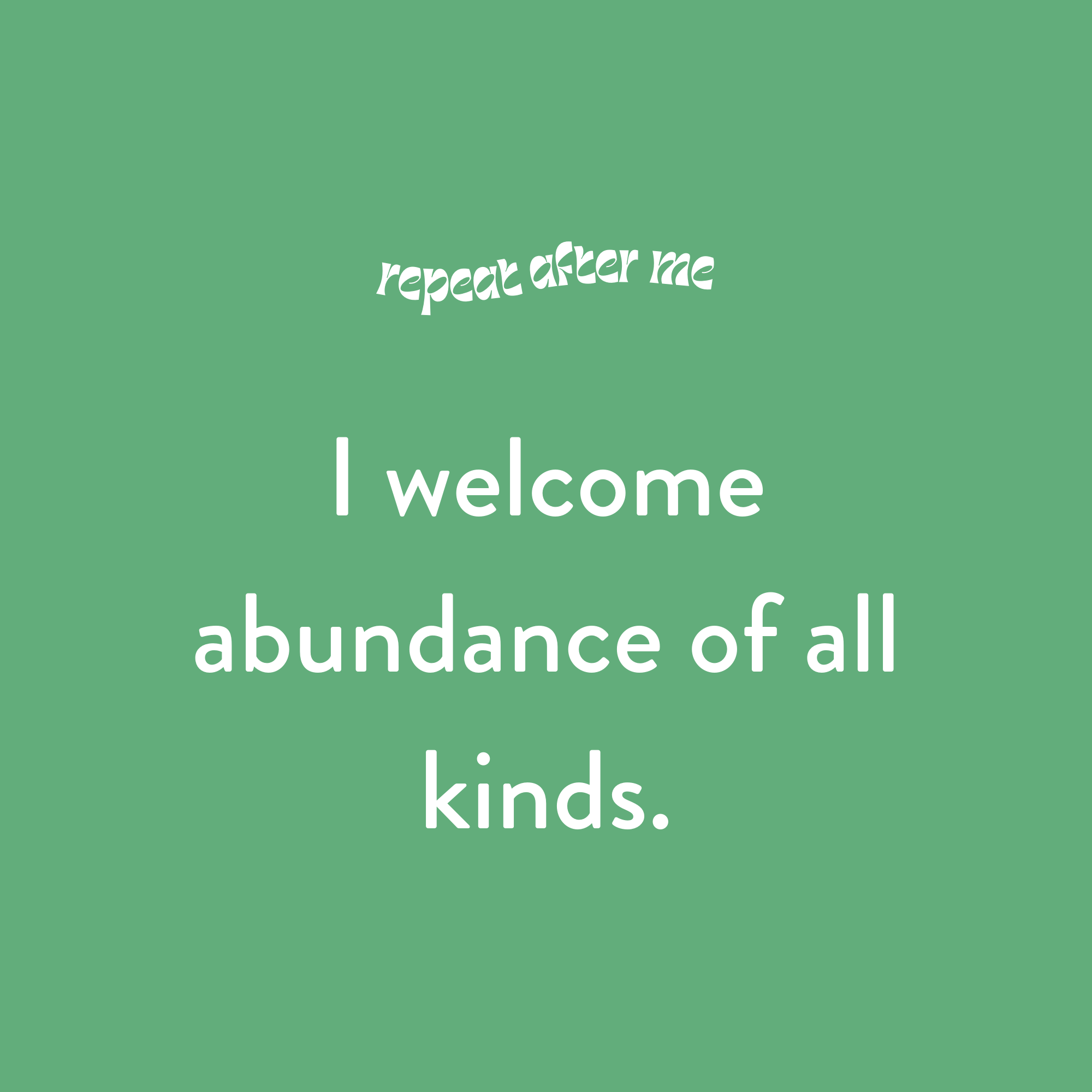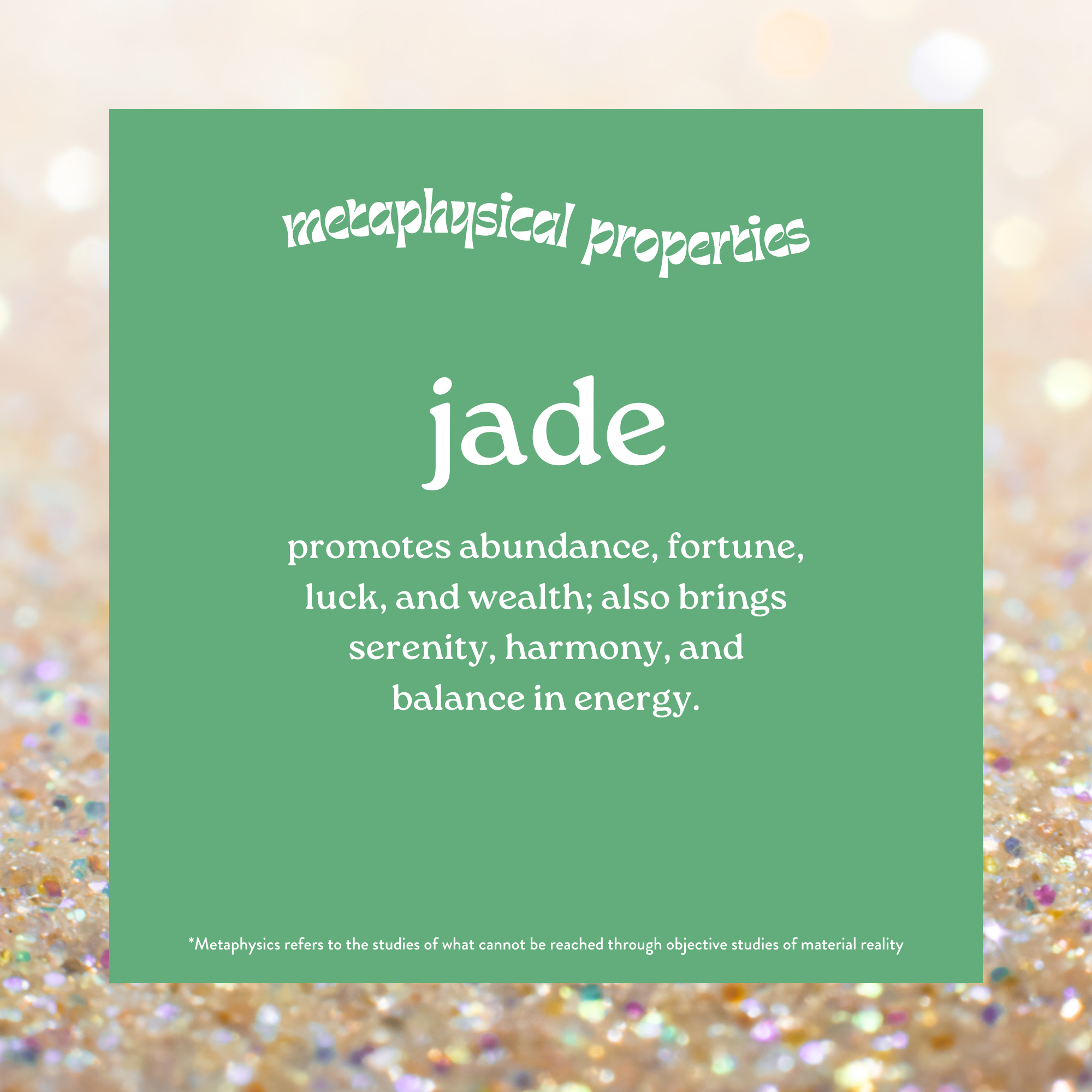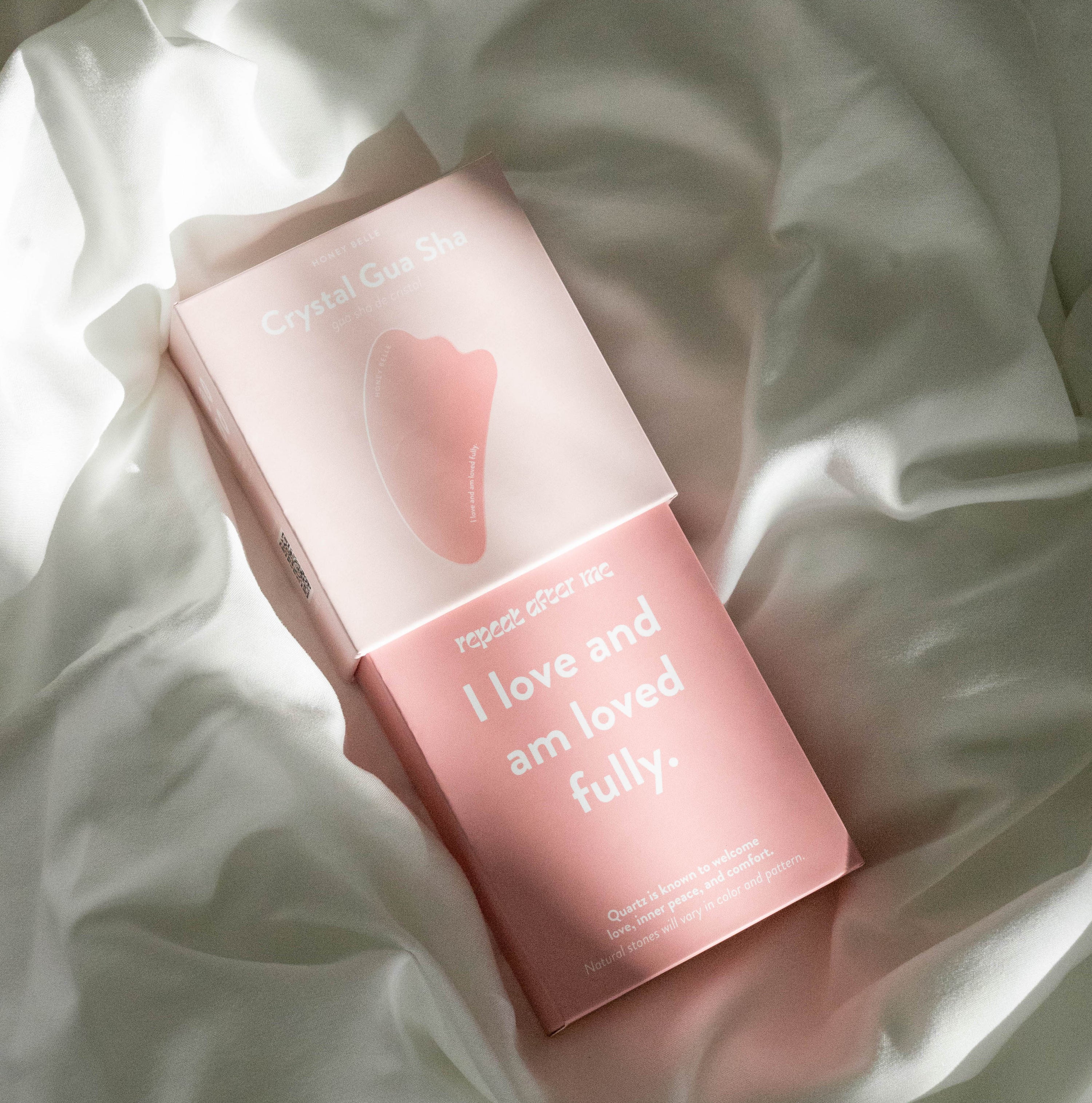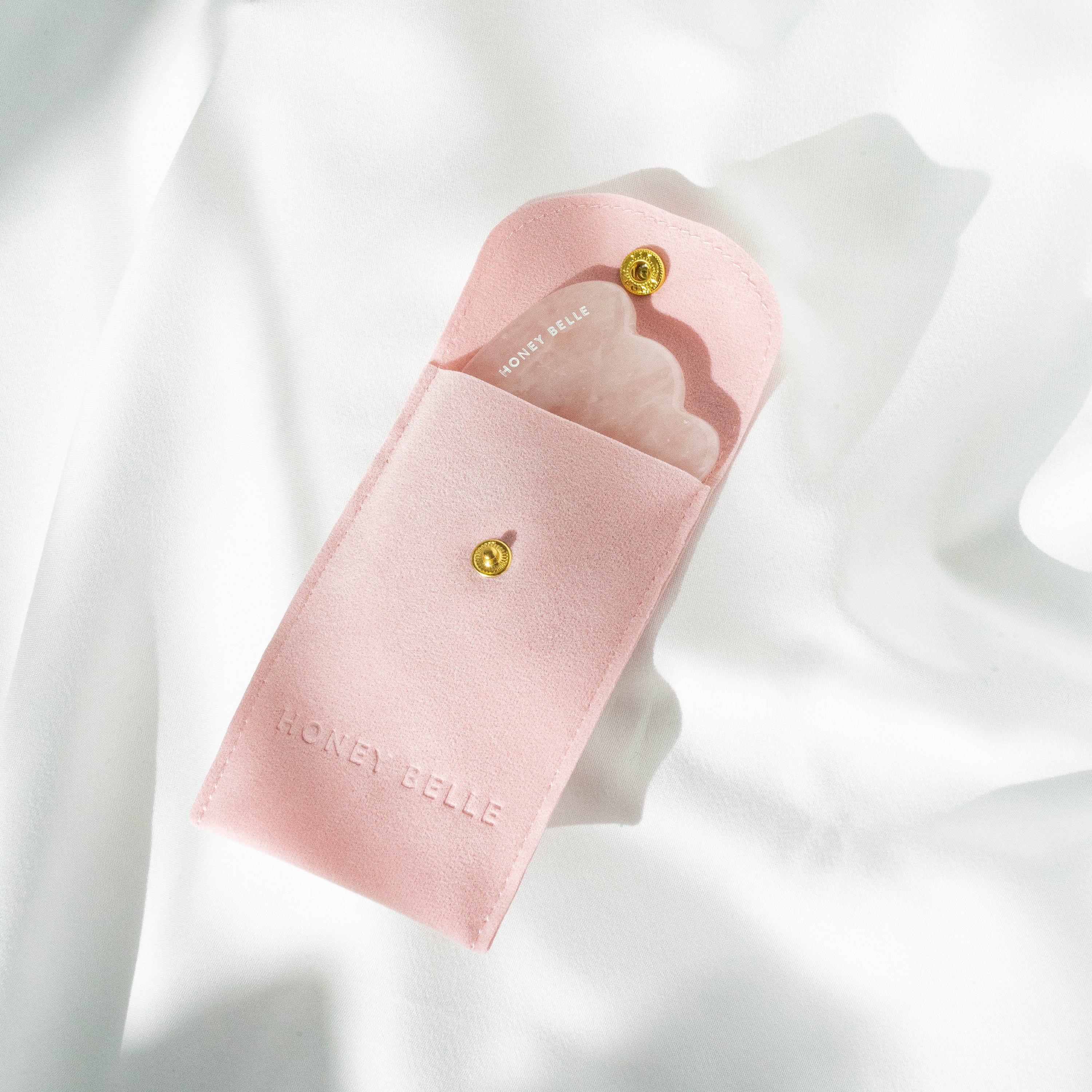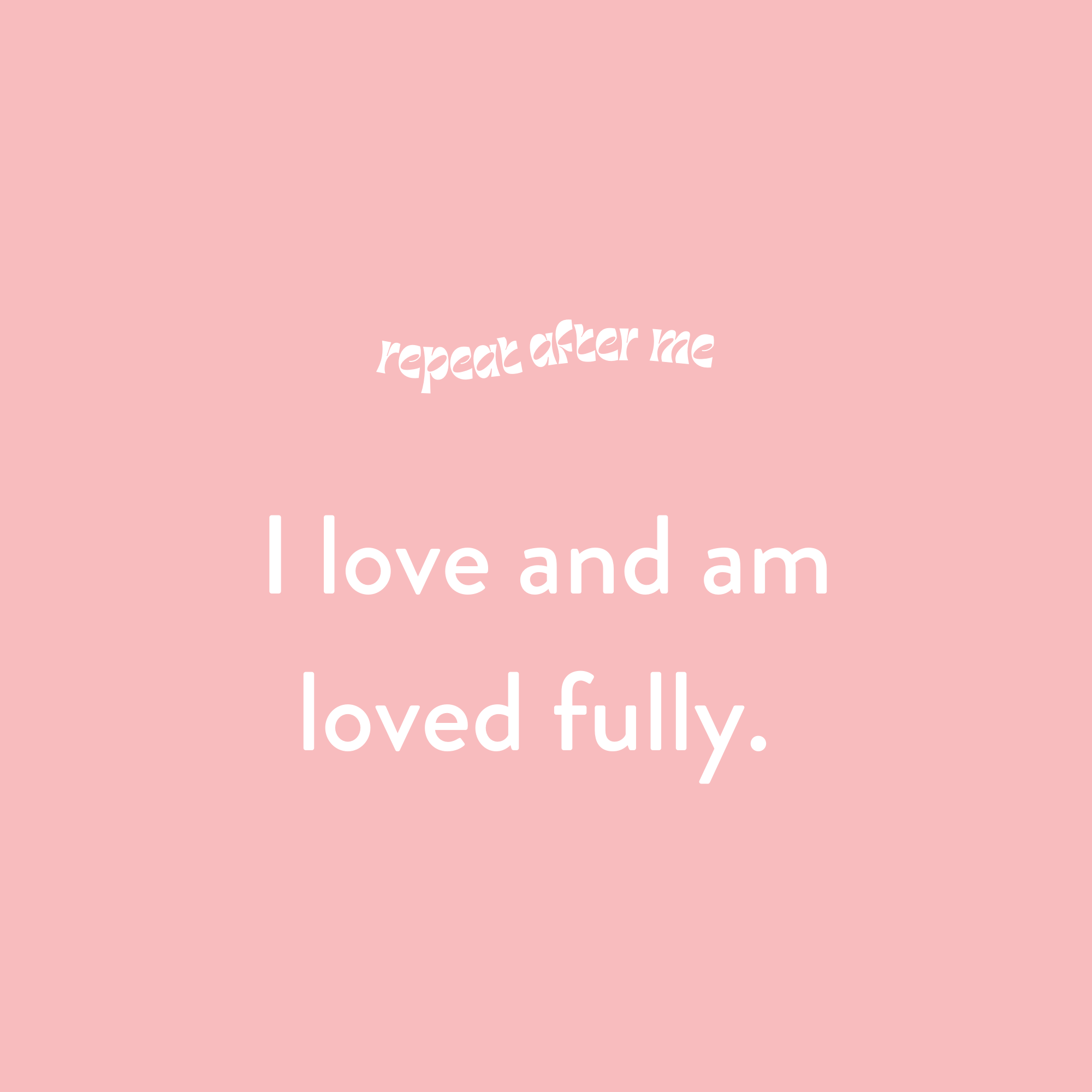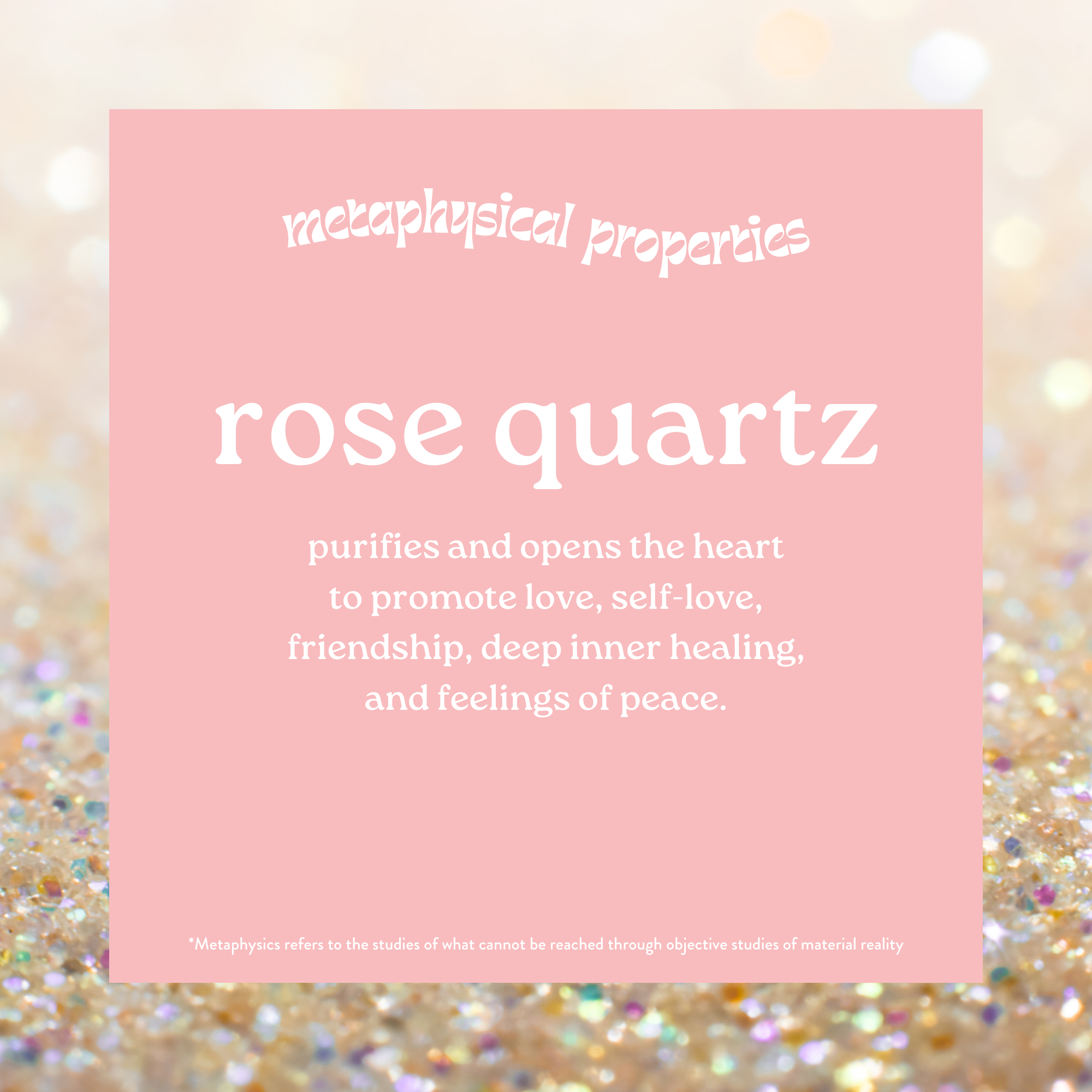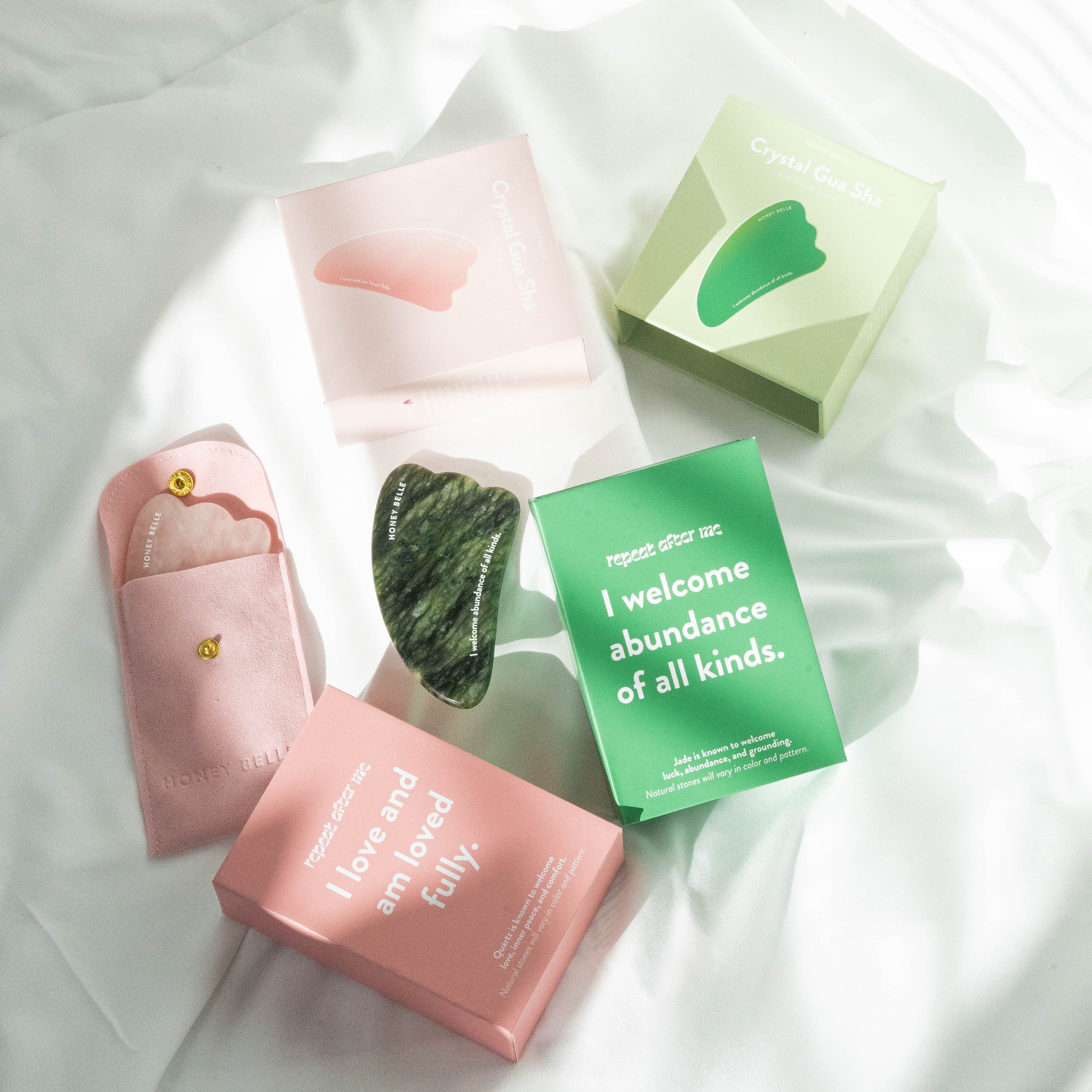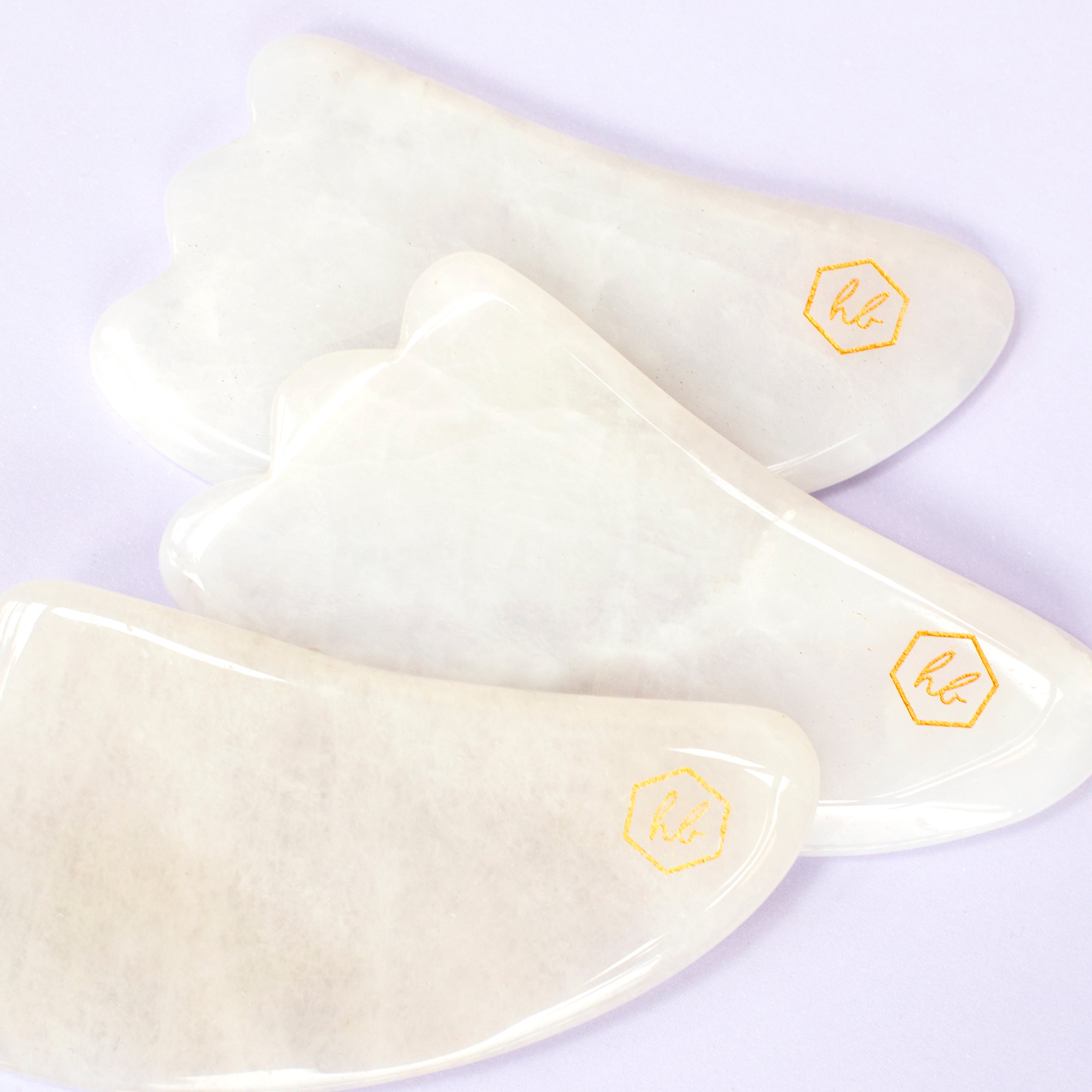 Description
Crystal Gua Sha is an essential tool in your wellness routine ✨ The practice of Gua Sha has been used for thousands of years to help press, pull, and lift. Use this in your daily and weekly wellness routine to help depuff and drain any tension and fluids that are blocked in your face and body. Also known as the 'Eastern Face Lift', it's an ancient facial massage technique in TCM that promotes detoxification and youthful-looking skin.

Read the mantra out loud while you Gua Sha:

Jade: I welcome abundance of all kinds.
Rose Quartz: I love and am loved fully.
Use me to:
Promote youthful skin and glow

Promote lymphatic drainage

Increase skin elasticity

Improve dark circles and under-eye bags
Made out of authentic gemstones and crystals, known to provide healing energy and metaphysical benefits.
Jade: abundance, wealth, fortune, and luck
Rose Quartz: love, self-love, and healing

White Jade: harmony, clarity, and decisiveness

*Colors, pattern, and textures will vary slightly as each Gua Sha tool is hand-shaped and derived from natural stone.

How To Use
Step 1: Start with clean skin and a clean gua sha tool. Use a facial/body moisturizer or oil to glide with ease. Take a deep breath.

Step 2: Press, pull, and lift upwards and outwards with sweeping motions. For more info on how to use and clean, see our guide: Gua Sha Guide

Step 3: Glow! Rest and recharge. Enjoy stimulated and relieved skin.
Materials
Authentic crystals and gemstones sourced ethically and sustainably from the countries below, and the final piece is carved, assembled, and handmade responsibly in China.

- Jade: India
- Rose Quartz: Madagascar

Travel pouch is made with soft microfiber material and metal button hardware.
Recycle Information
Place carton and box components in recycling bin.
FAQ's
1. How often should I Gua Sha?
Best: Every day for 5 minutes
Good: Once a week
Could be better: Once a month
2. How should I store my Gua Sha?
Clean your tool and store it with the included travel pouch when not in use.
3. How do I clean my Gua Sha?
Clean your Gua Sha with warm water and mild soap. Belle Tip: Use a pump of Foaming Facial Soap. Make sure to use a towel to pat dry before storing it in the included travel pouch.

Love the amethyst Gua sha
Thank you for the fast delivery. Loving the products!
Crystal Gua Sha
Absolutely insane how amazing this product is! It's definitely helped take my skincare up a hundred levels. The best part is spreading the word and sharing this with my friends and family!
Amethyst Gua sha
Absolutely love this product, it's part of my every day routine!!!!
Blown Away
I had an issue with an item I bought and reached out to the company. Iris responded quickly and went above and beyond to make sure everything was resolved. I am still shocked at how sweet and understanding Iris was. I absolutely love my Gua Sha and have been using the foaming facial soap for a week and love how gentle and hydrating it feels. I look forward to trying more products and will forever promote this company. I'd give them 6 stars if I could.
My new favorite thing I use everyday!
I love the shape and feel of this Gua Sha, so thankful y'all sell it! It also has some helpful tips on how to use it which is nice! Thank you!!
Jade Gua Sha
Awesome product with different stones to choose from. Shipped quickly and great customer service. I would definitely recommend.
jade
I want to know if the gua sha is made of the real chinese jade.
yehudit
The absolute best!
Thankyou Honey Belle for changing my life completely! I love my rose quartz gua sha and amethyst roller! I've put my whole family on and a few friends have purchased since I told them! Love love love love !
Amazing Product!!
I received this item and started using it on my neck and shoulders to release tension. Within minutes I felt such relief that I believed that this item was filled with magic! Maybe it's the crystal ;) Highly recommend this product!!