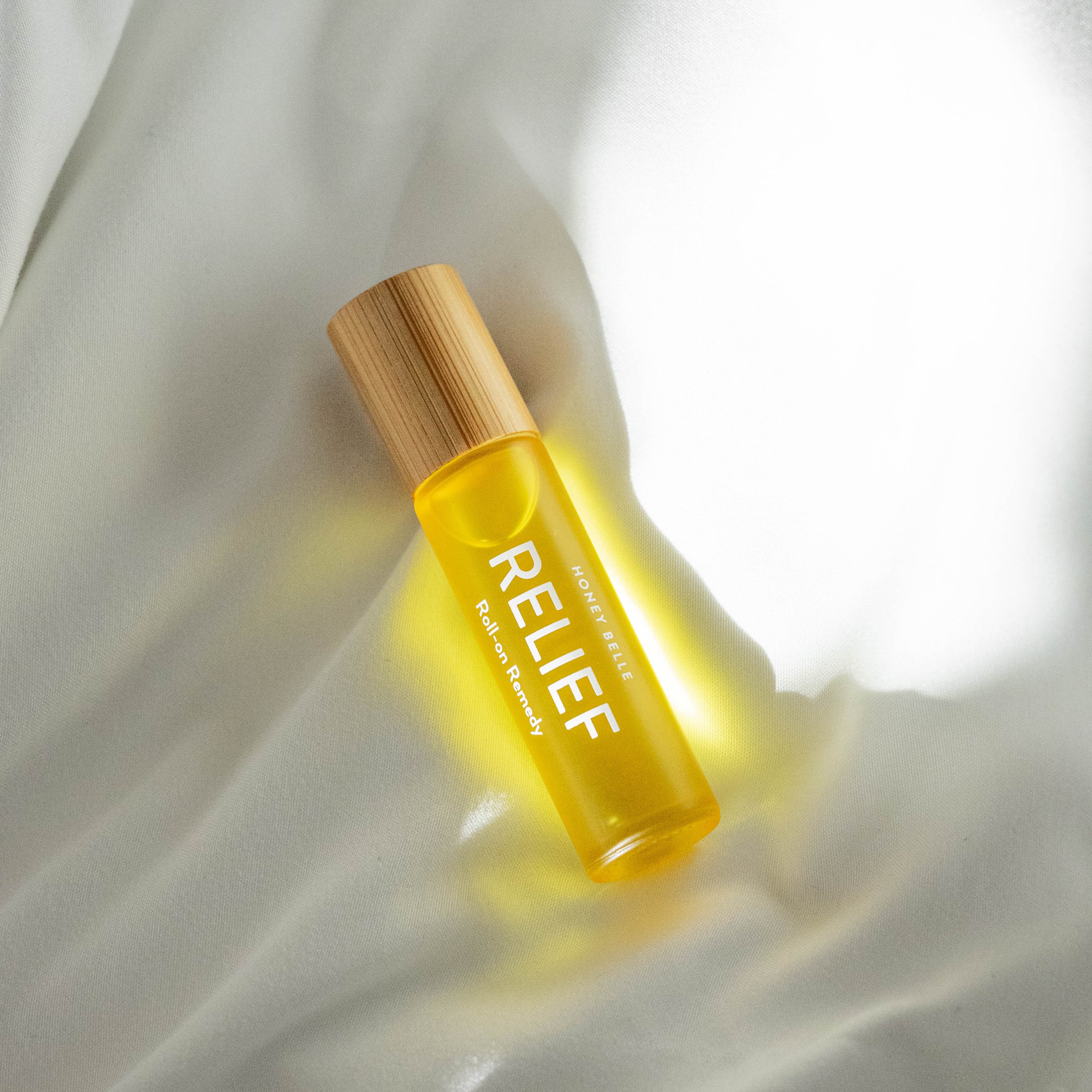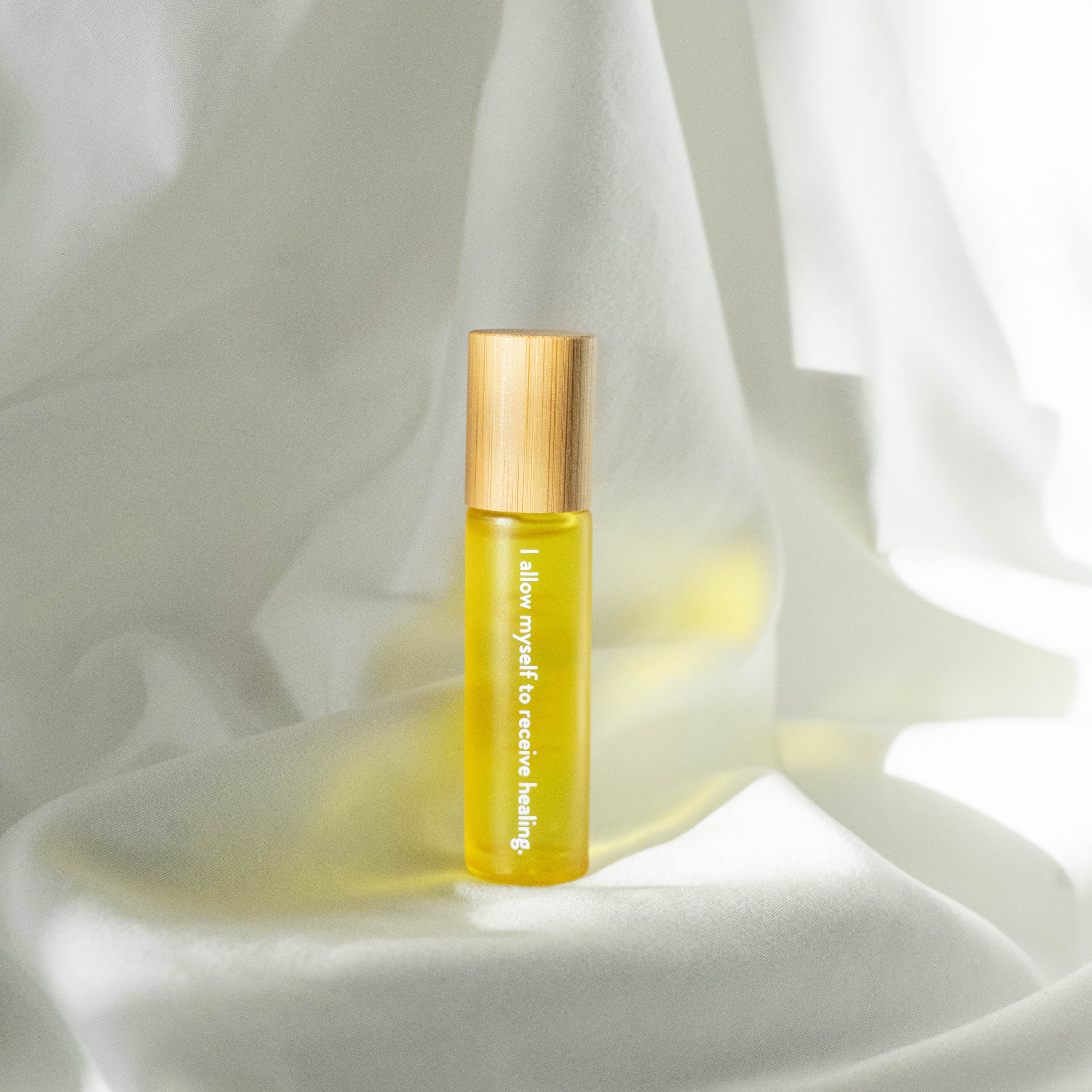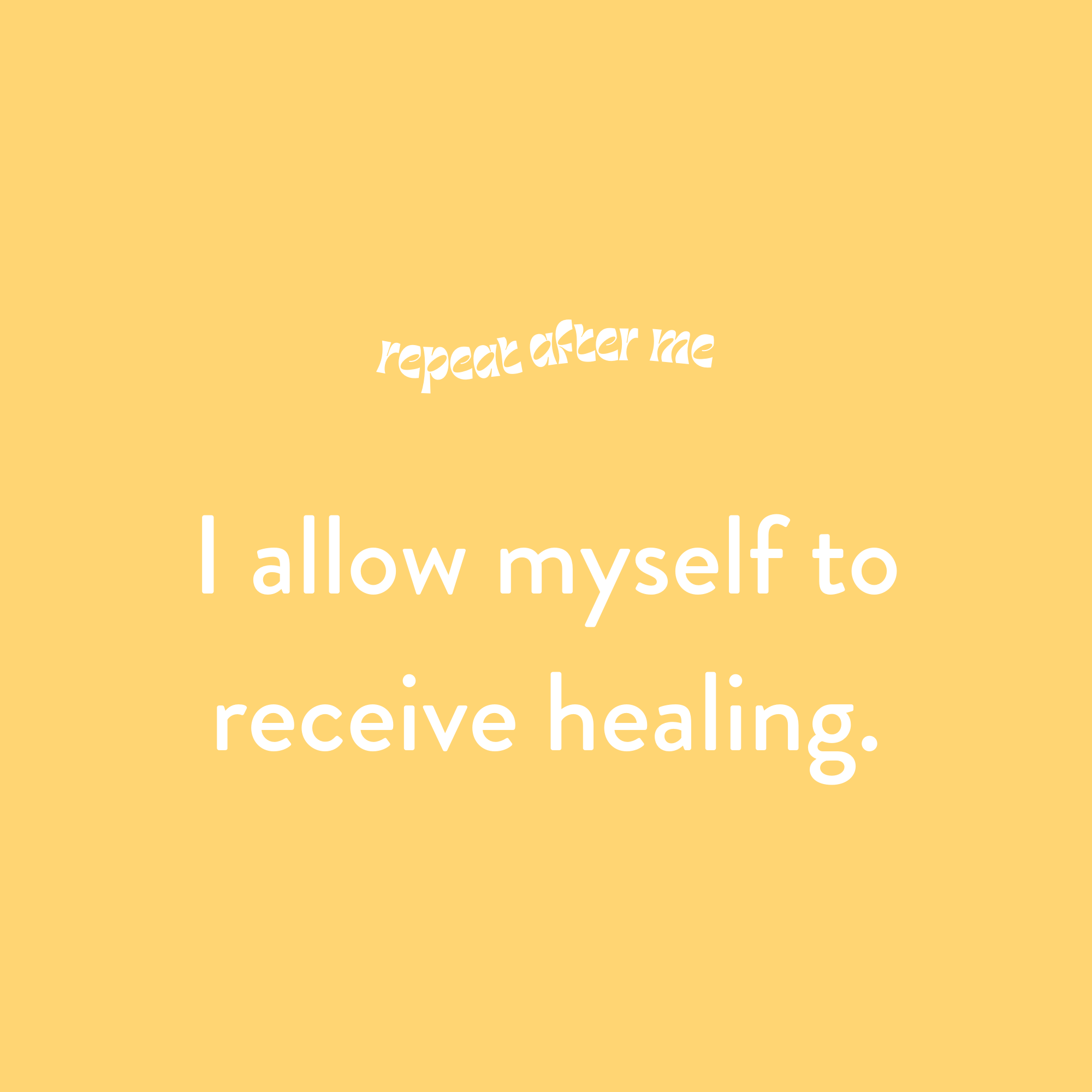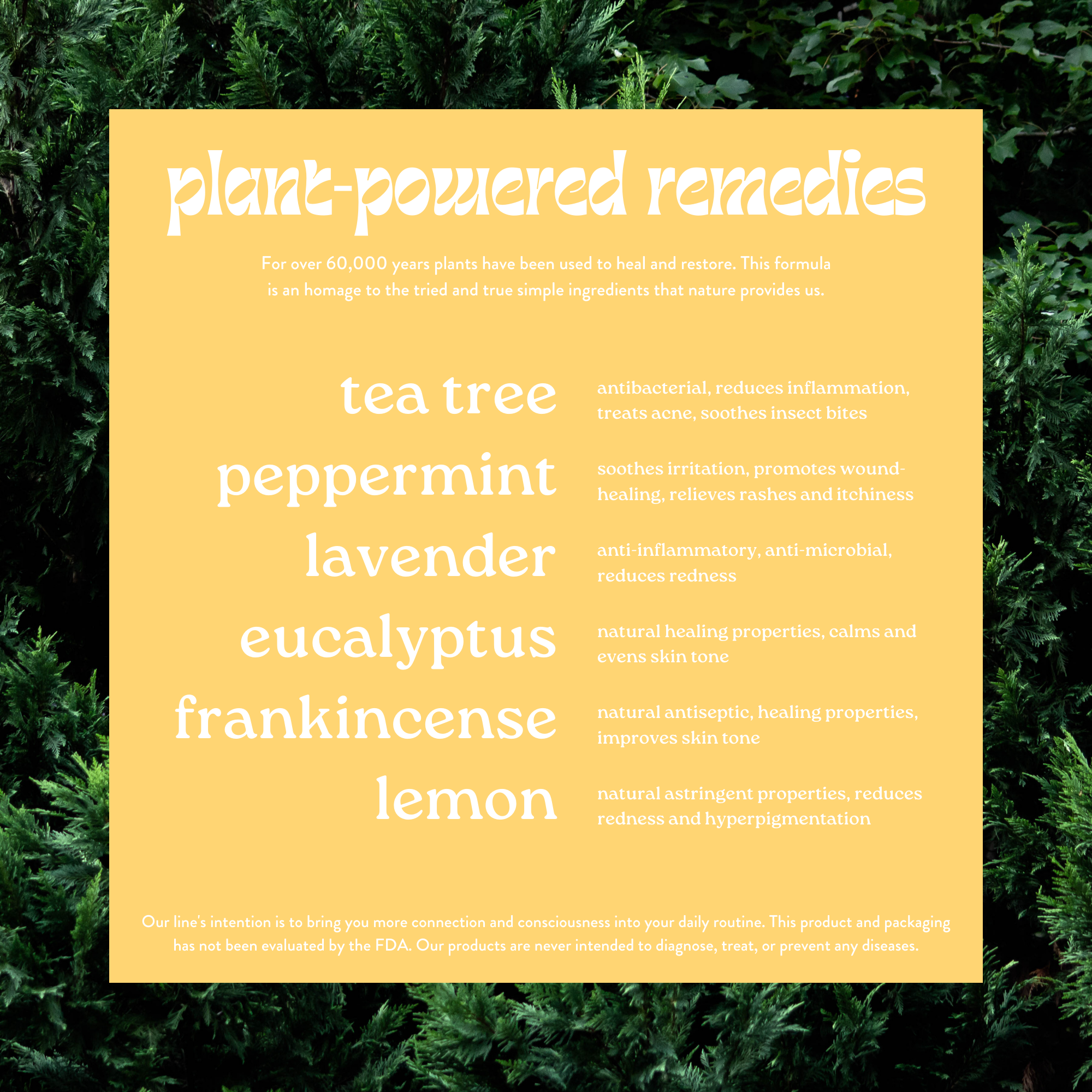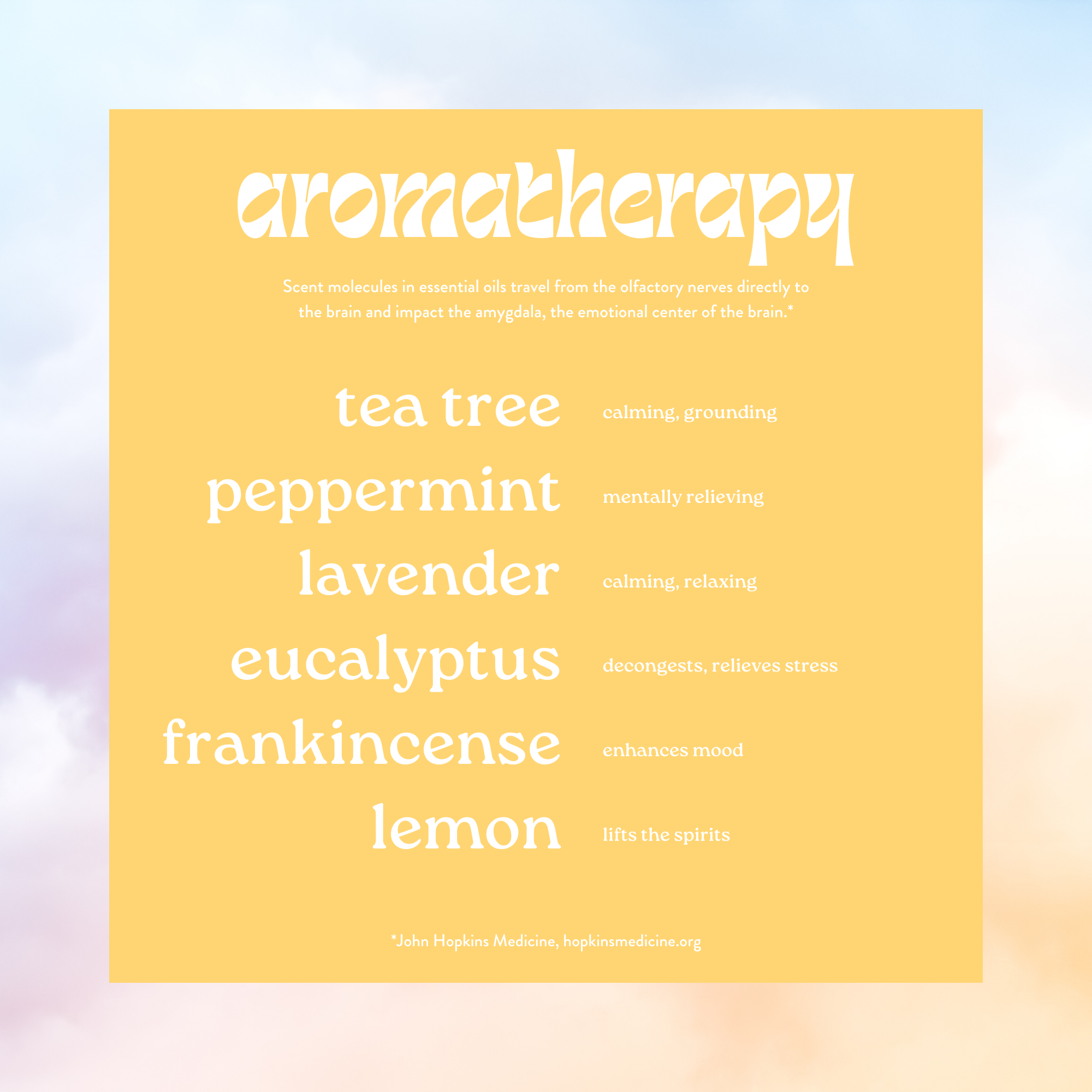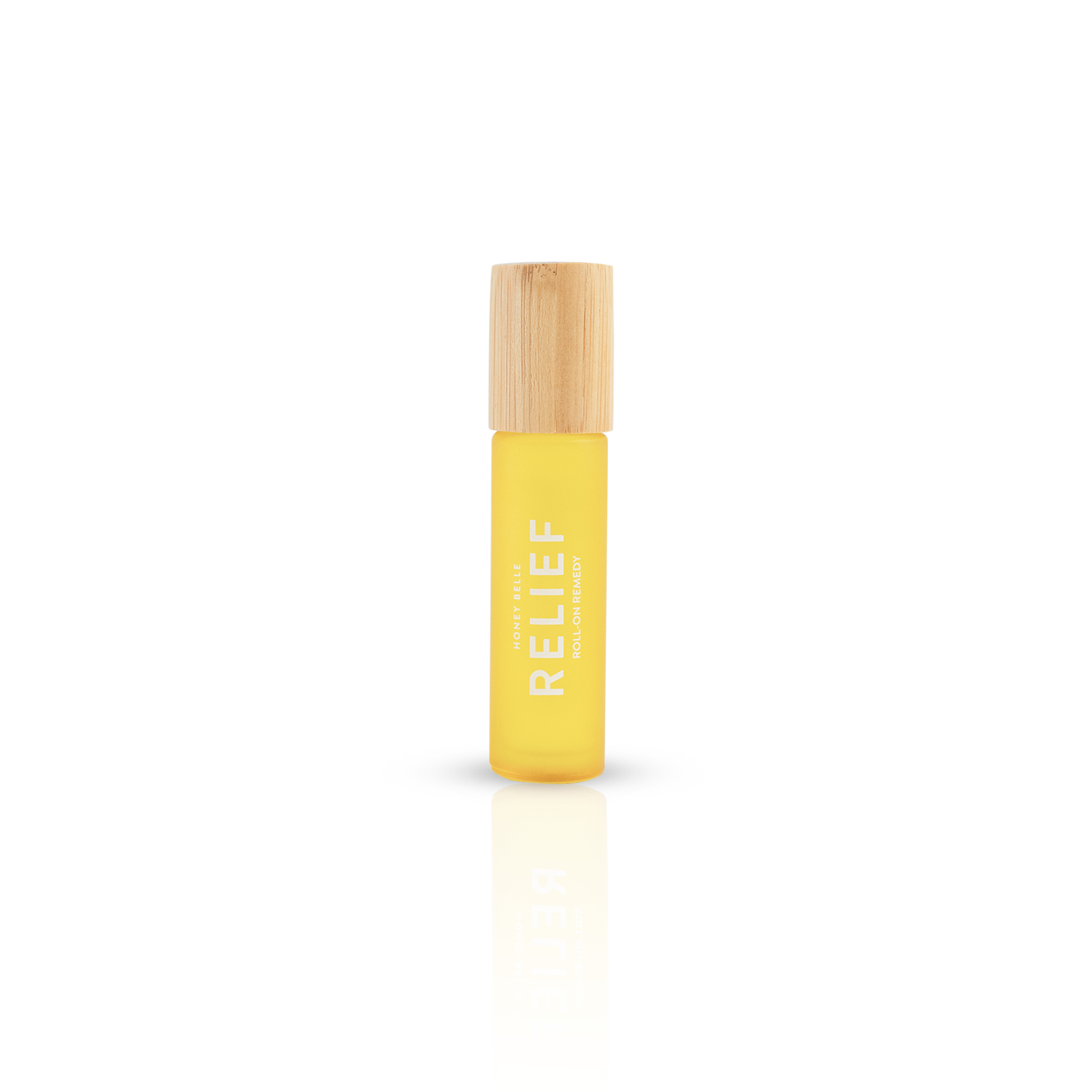 Description
Relief Roll-on Remedy is a functional blend of essential oils designed to give you ✨ RELIEF ✨ From healing skin blemishes, diminishing the look of scars, and relieving itchy insect bites, its portable and mess-free design is perfect for daily and on-the-go use. Enjoy its aromatherapy benefits including: calming, grounding, relieving stress, enhancing the mood, and lifting the spirits.
Roll-on to:

Help improve the look of blemished skin

Help calm redness

Help soothe irritation

Help stop forming pimples 

Help lighten acne scarring

Help relieve itchy bug bites
Breathe in to:
Calm

Ground

Decongest

Mentally relieve

Ease stress

Enhance the mood

Lift the spirits
Key ingredients:
Tea Tree
Peppermint
Lavender
Eucalyptus
Frankincense
Lemon
Who It's For
Relief Roll-on Remedy is formulated with gentle ingredients safe enough for all skin types, conditions, and sensitivities such as (and not limited to):

- Balanced ("Normal") skin
- Dry skin
- Oily skin
- Combination skin
- Eczema
- Psoriasis
- Acne-prone Skin
How To Use
Step 1: Believe you are worthy of healing and relief

Step 2: Apply on clean skin as needed


Belle Tips:
- Persistence is key!
- Use it while you're chillin' at home (every 10-30 mins)
- Use it overnight. Use consistently to see results.
Full Ingredients
Ingredients: Prunus Dulcis* (Sweet Almond Oil, Cold-Pressed); Essential Oils of Melaleuca Alternifolia (Tea Tree), Mentha x Piperita (Peppermint), Eucalyptus Globulus (Eucalyptus), Lavandula (Lavender), Boswellia Thurifera (Frankincense), Limonum (Lemon), Tocopherol (Vitamin E), Love | *Organic ingredients

Ingredient Count: 9
Size: 10ml / .33 oz
Recycle Information
Step 1: Toss carton in the recycling bin.

Step 2: Rinse the empty container with soap and water and pat or air dry.

Step 3: Remove the cap, rollerball, and bottle. Place them into the recycle bin (you'll have to look up recycling criteria in your country or region).

Belle Tip:
Once your container is cleaned, re-use it! You can refill it with any serum or essential oil tincture - perfect for your everyday bag!
FAQ's
1. Is this product gentle enough to use on sensitive skin?
Yes! Relief Serum is made with tea tree oil, eucalyptus oil, lavender, frankincense, and lemon making it gentle and effective for all skin types and conditions. For highly sensitive skin, test on a small area first.
2. When should I use Relief Serum? How often can I use Relief Serum?
Use Relief Serum to calm redness, soothe irritated skin, and even lighten acne scars.

You can use Relief Serum everyday - multiple times a day.
THE BEST
When I worked at forever 21 we sold this. I have very sensitive skin. My skin will break out from anything. I'm dead serious. I have big pores 😂. This shit. Within 2 weeks. My scarring diminished so by 50% and it was BAD. I applied this stuff like every 2 hours when I was at home always before bed. It's the best oil. It won't make u break out if u have sensitive skin. This shit is a godsend.
This is a miracle!
This literally makes my acne go away in like a day. I put it on my blemishes and then go to sleep and wake up with them gone :) i let my sister use it and now she's obsessed and wanted to keep it. I had to buy her one too 😂
Relief Serum
Omg I'm a committed customer to the relief serum from Honey belle. I love it and it has done wonderful things to my skin. I will suffer from frequent breakouts and redness but since using this serum it has given my skin a calmness, clear, soft glow that I'm forever getting compliments on. I love this product❤️
Great
Easy to use and fast to apply.
Great!
This can really stop blemishes in their tracks. I apply as soon as I feel anything coming up and most of the time nothing ends up appearing. I've been using it for years and absolutely love it!
Relief Serum
The Acne serum has cleared up my acne areas very well in such a short period of time. I am shocked and impressed. I had tried so many products and your natural ingredients works wonders. I was so impressed, I ordered more and sent to my college age daughter, who also has t-zone acne issues. Thank you for the great product!
my favorite acne treatment
i've been using this relief serum for years now and I appreciate how natural it is so I don't have to be worried about applying too often. it leaves my skin moisturizer and healthy and also smells nice!
Love this product!
This serum is my favorite product!
I love this product!
I'm so glad I found this product. Smells great which is important to me because I have to put this product ALL over my face. Also it really works! The size of my zits and redness are reduced overnight. I've also been using it on my scars and it does seem to be reducing them as well. Definitely gonna buy again!
Worked Incredibly Well
This serum is Amazing!! It works so well for my 13 year old daughter her face has become clear and looks super refreshed since using. Will buy again and again! 🥰