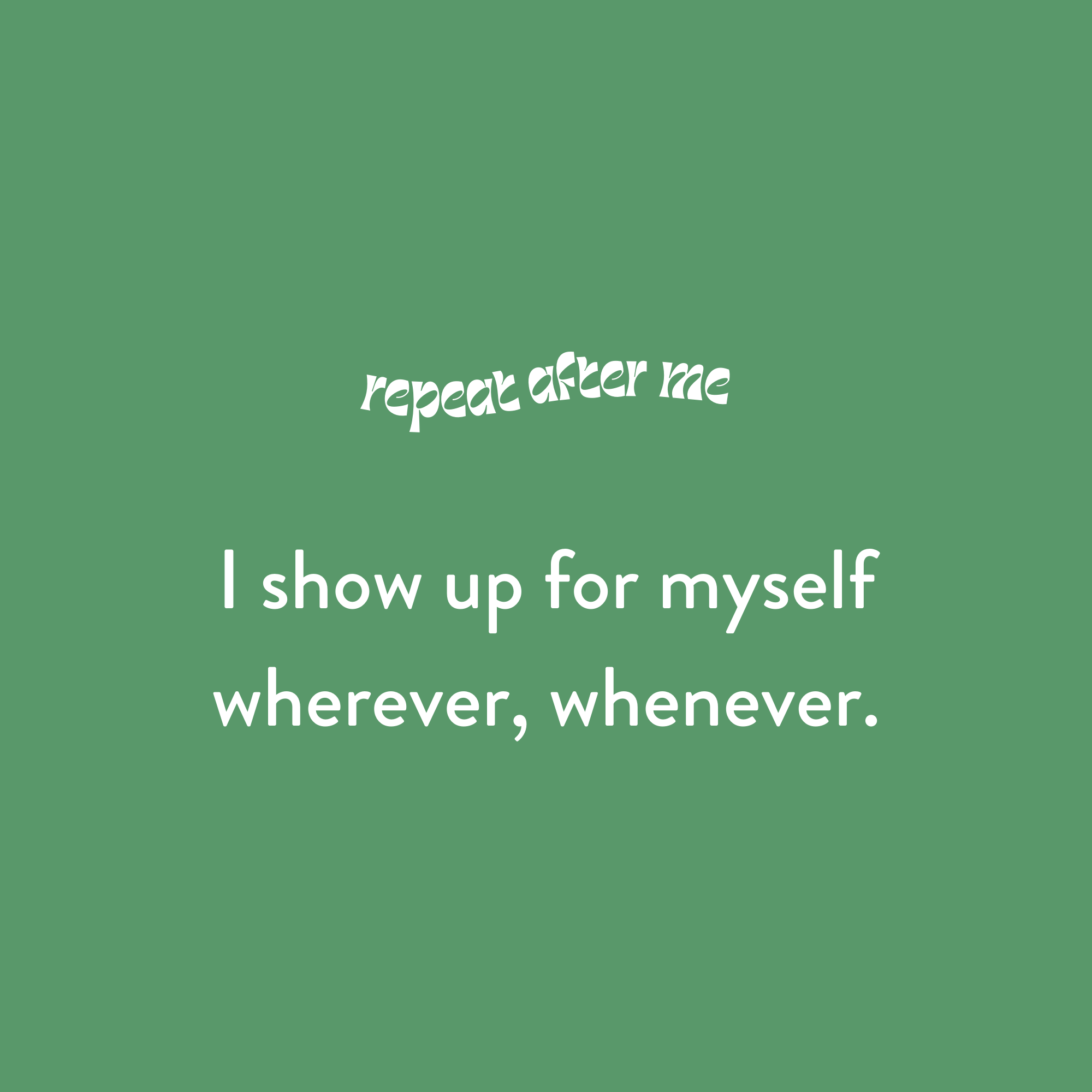 Description
Whereverbalm is here to the rescue 💚 This balm was designed to have you feeling soft, smooth, and hydrated no matter where you are (and where you need it 🫢). Carrot Seed Oil is rich in beta-carotene (provitamin A, a natural Retinol) which helps the skin renew, heal, and increase collagen and cell production. Jojoba and Cocoa Butter hydrate and seal in moisture, while Lavender, Rose Geranium, and Vitamin E soothe from UV damage. With Eucalyptus to top it off, you have a refreshing and nourishing balm to be used wherever you need extra love and hydration.

No artificial fragrances or flavors.

Key ingredients:

Jojoba
Cocoa Butter
Carrot Seed

Eucalyptus
Lavender
Rose Geranium
Vitamin E
Who It's For
Anyone with skin.

Whereverbalm is formulated with gentle ingredients safe enough for all skin types, conditions, and sensitivities such as (and not limited to):

- Balanced ("Normal") skin
- Dry skin
- Oily skin
- Combination skin
- Eczema
- Psoriasis
- Acne-prone Skin
How To Use
Step 1: Apply to clean surfaces as needed

Belle Tips:
- Use it on and around your lips to hydrate and protect against the elements, and heal dry chapped peeling lips
- Use it on rough patchy skin, like eczema or rosacea breakouts (if you don't want to mix and contaminate, we recommend getting separate Whereverbalms to designate them for specific areas!)
- Other places we love using it: cuticles, dry hair ends
- For nursing mamas, try using it on sore nips!
Full Ingredients
Ingredients (9): Simmondsia Chinensis* (Jojoba Oil), Euphorbia Antisyphilitica* (Candelilla Wax), Theobroma Cacao* (Cocoa Butter), Tocopherol (Vitamin E); Essential Oils of Eucalyptus Globulus (Eucalyptus), Daucus Carota (Carrot Seed), Pelargonium Graveolens (Rose Geranium), Lavandula (Lavender), Love |
*Organic Ingredients
Recycle Information
Step 1: Toss carton in the recycling bin.

Step 2: Once finished with the product, place the empty paperboard into recycling bin or compost bin.
FAQ's
1. Is this product gentle enough to use on sensitive skin?
Yes! We designed Whereverbalm to be gentle and safe for sensitive skin. Please read the full ingredients list before using. For highly sensitive skin, test on a small area first.
2. How often should I use Whereverbalm?
Use Whereverbalm as needed throughout the day, depending on how much hydration your skin/body part needs. Use consistently to see results.
Wheverever 💚
This product was inspired by our tried-and-true cult-favorite organic lip balm recipe back when we used to make organic lip balms at home and share them at farmers markets. I was craving another hydrating balm (and so many of you were too! special shoutout to everyone who has emailed or messaged me asking to bring it back). We believe that with this new version, it has leveled up by 1000 levels and evolved into something completely different. A versatile balm that could really be used wherever. Better ingredients, better formula, bigger size, baby/mama safe, and with 100% plastic-free packaging. We hope you all love Whereverbalm 💚